Lake Como – May 26 -29 2017
Lake Como is one of the most beautiful places I have been. I am usually not one for a relaxing holiday, but for this four (4) day long weekend trip I just loved relaxing under the Italian sun, eating great food, drinking fruitful wines, and partying with Aperol spritzes and great friends.
It was the 2nd long weekend in May and it was Phil's 28th birthday! A group of us booked a nice double story villa with pool in Bellano, a small village on Lake Como. Phil, Fran, and I had flown out to Milan on Wednesday afternoon to enjoy some time in Milan and I took advantage of working from our office on Thursday to meet some colleagues. However, come Thursday afternoon we were on the train and heading up to Como. From Como we hired a car and drove to our villa. Some friends flew in later that night and met us at the villa as well.
The flight to Milan was stunning, flying right over the Italian Alps, it was if there were just below our plane! Incredible views.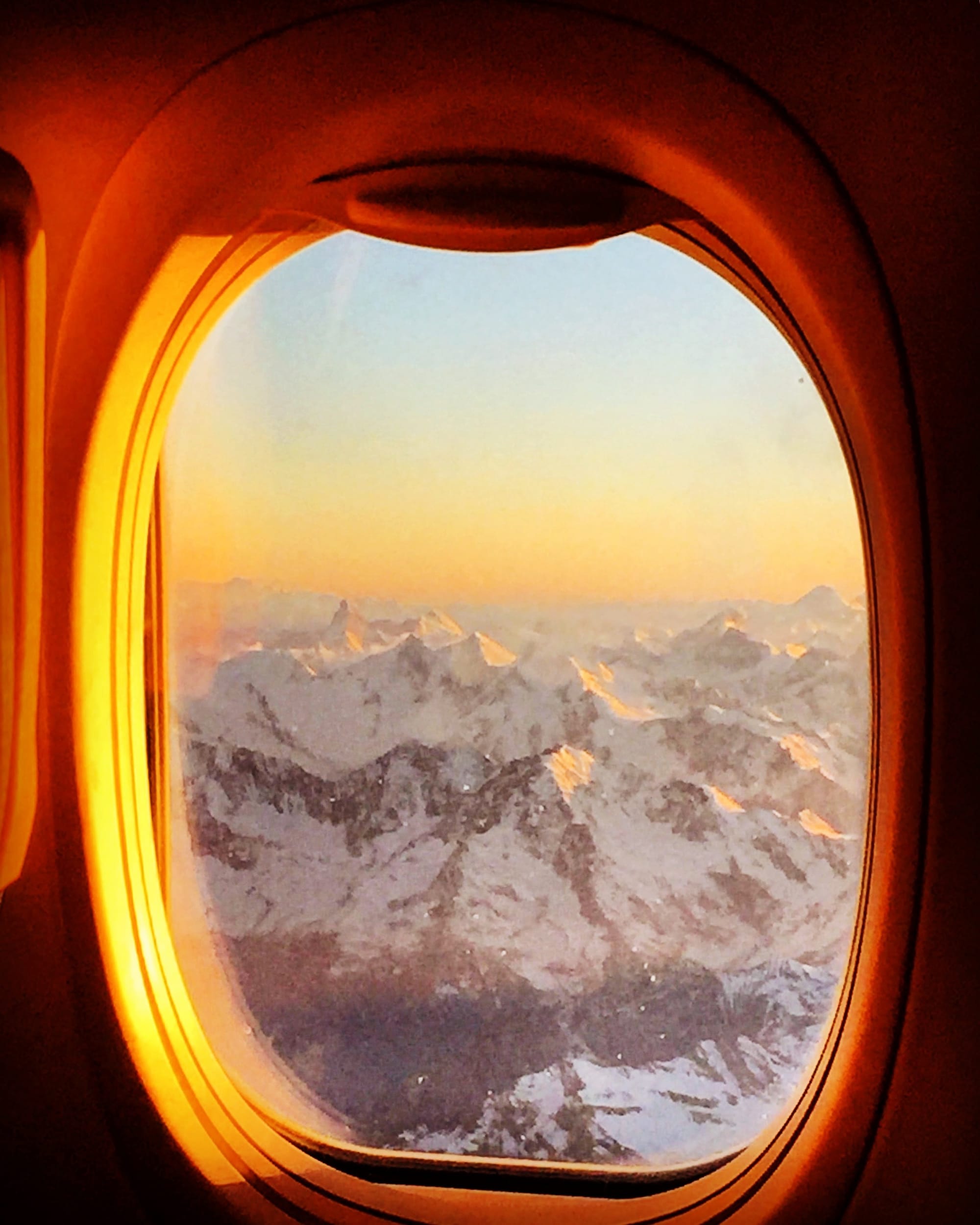 It was just paradise, our villa was a little further up the hill that we expected however there were stairs and a pathway from the lake directly up the hill which went past our villa. The views and sunsets from our villa were just spectacular! Bellano was a nice lake village with great restaurants, a supermarket, and a few bars. It was all we needed. The ferry that rotated around the various villages on Lake Como came regularly which allowed us to explore Lake Como easily. The ferry is the best way to enjoy Lake Como, so easy to get around, ran regularly, affordable, and so nice to see all the small villages as you cruised past.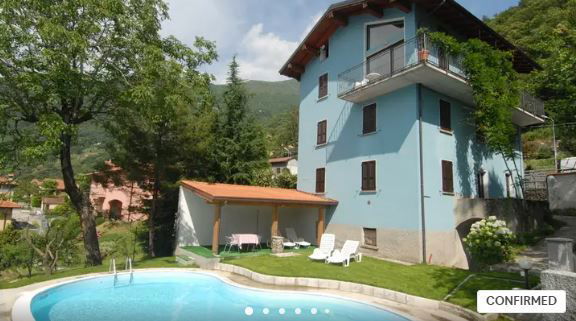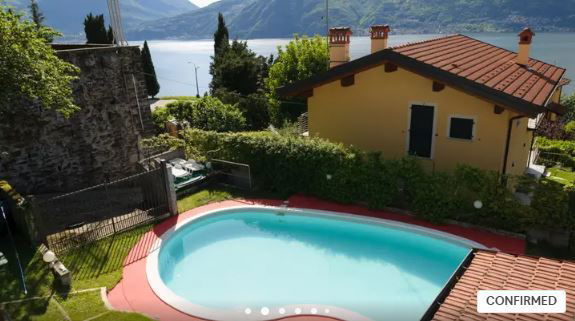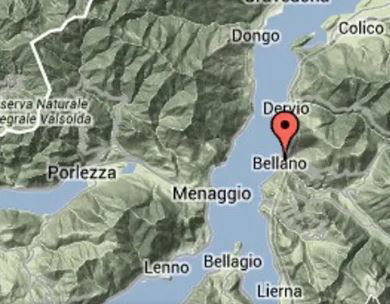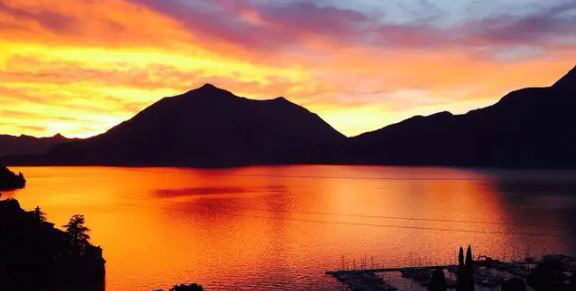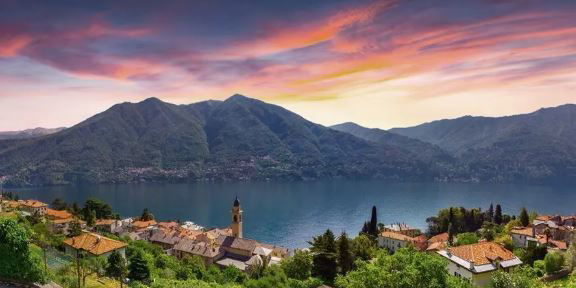 The first night we just had a massive cook up as everyone was arriving at different times, the wine flowed and the limoncello eventually came out as the card games began! The beats rolled on and when the stars shone brightest it was definitely time for some pool action! To the disgust of our new neighbours, we enjoyed celebrating the night in the pool.
The next morning we woke up a little dusty though the sun was shining and we were ready to embrace the Lake Como lifestyle! We had an amazing late brunch at Ristorante La Darsena which was a perfect way to start the day with a few cold drinks.
The ferry docked close to the restaurant so was easy to watch for when we needed to jump on.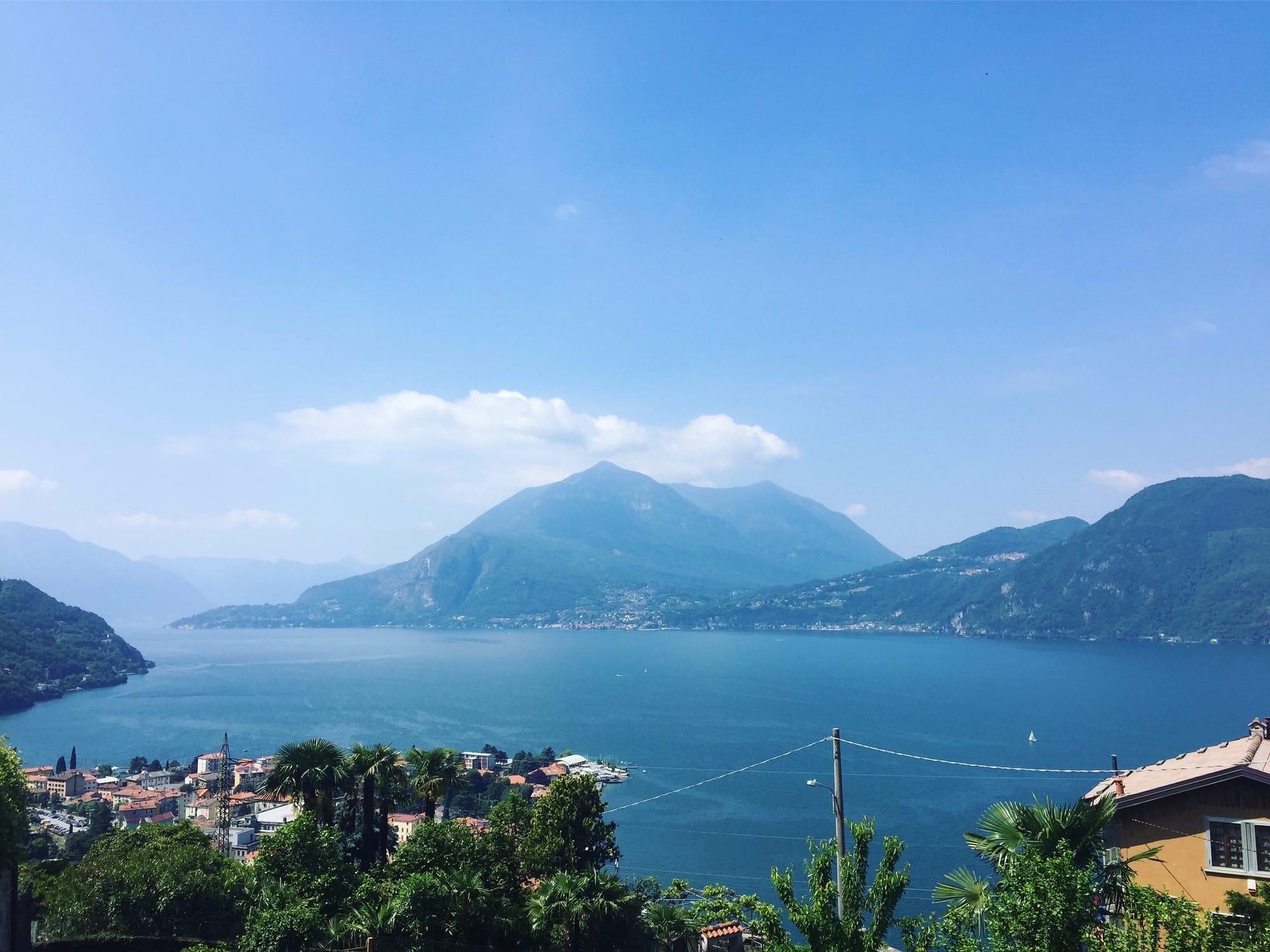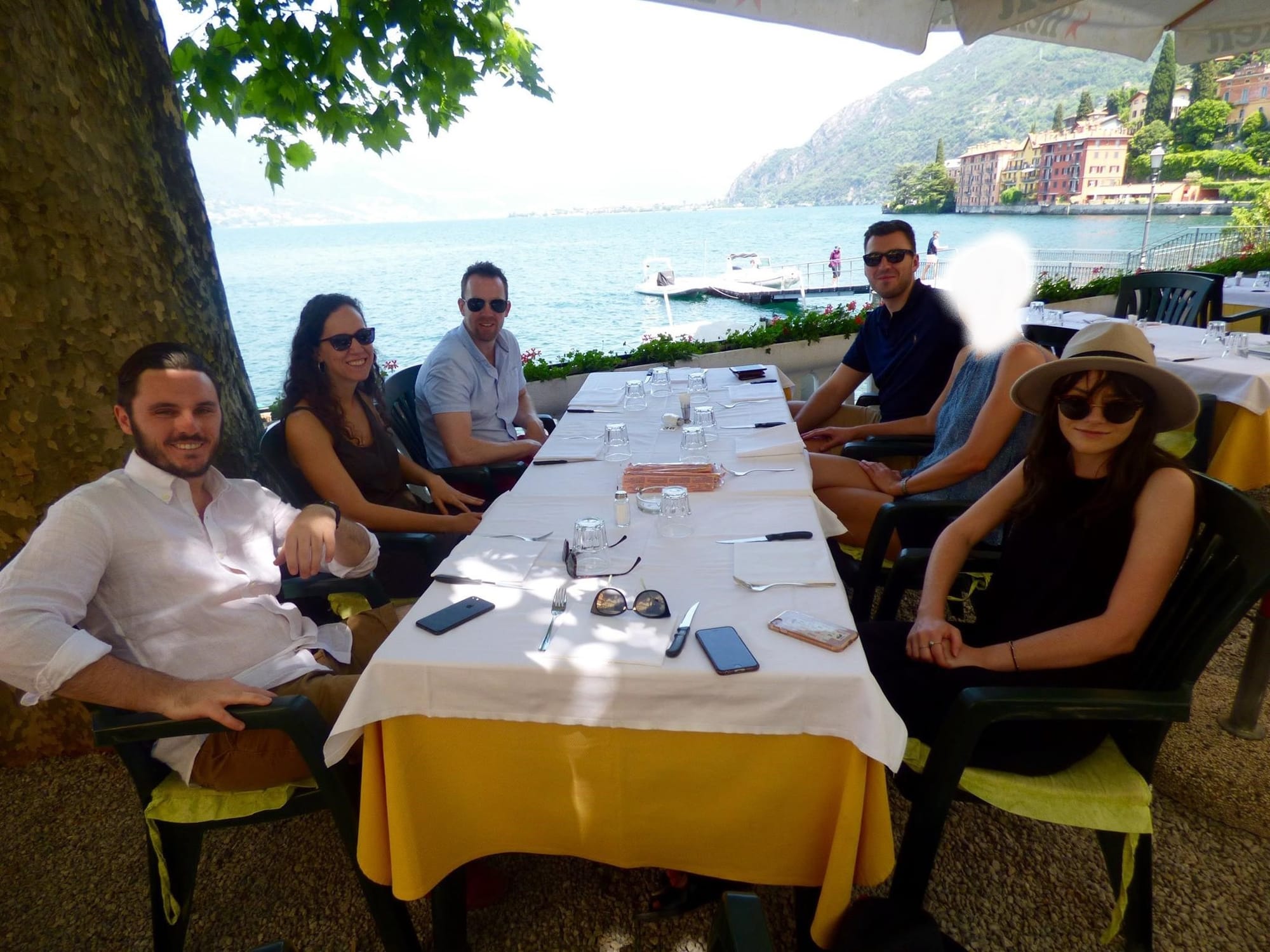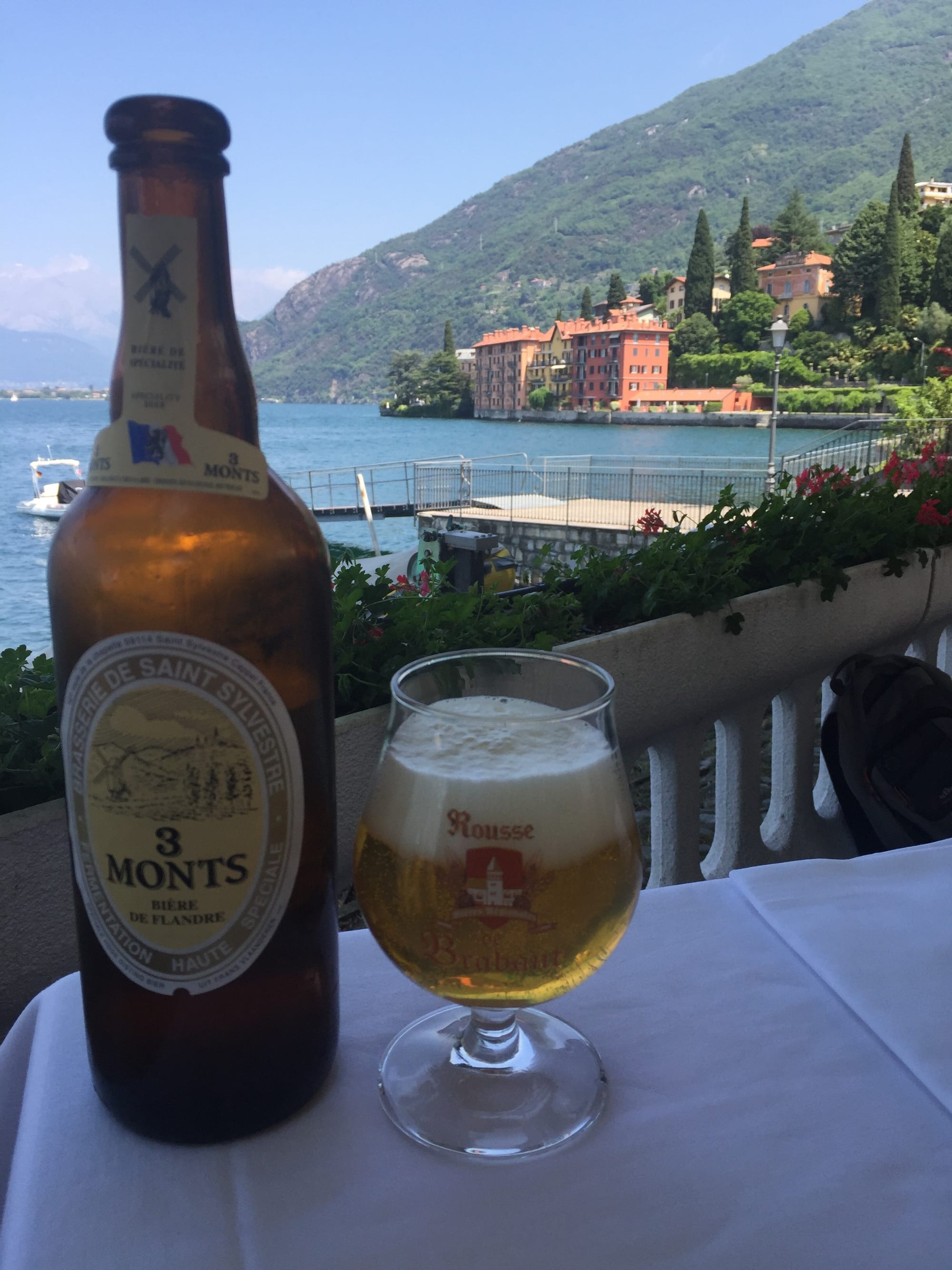 Our first stop was Loppia, heading over from Bellano you go past George Clooney's Lake Como home which was an amazing palace on the lake. As we arrived at Loppia we were all full of excitement. It was 35 degrees and we were sweating already! Loppia is full of beautiful restaurants, cafes, small clothes and jewellery shops. We loved exploring the village and the freshwater taps were sooo cold that we sometimes stayed there for five (5) minutes to just enjoy the freshwater. Once we had explored the village it was Aperol spritz time! We ordered some fresh seafood and spritzes all around. Time to sit back under the sun by the lake and enjoy the Lake Como experience.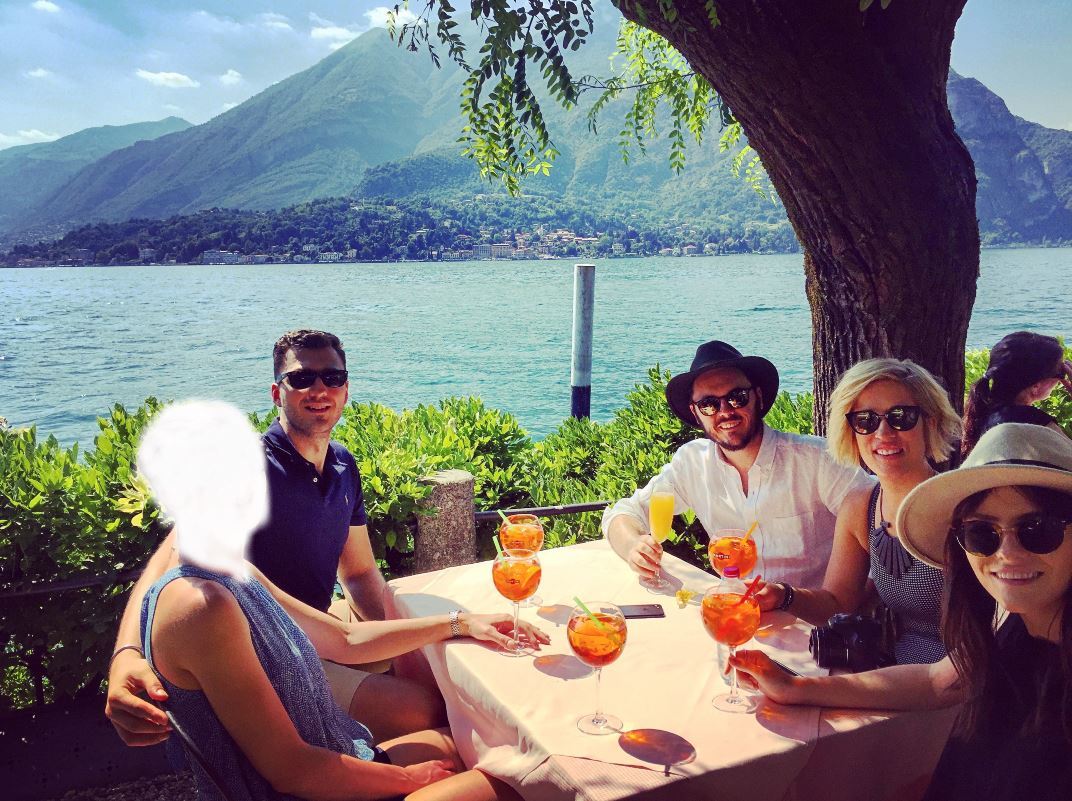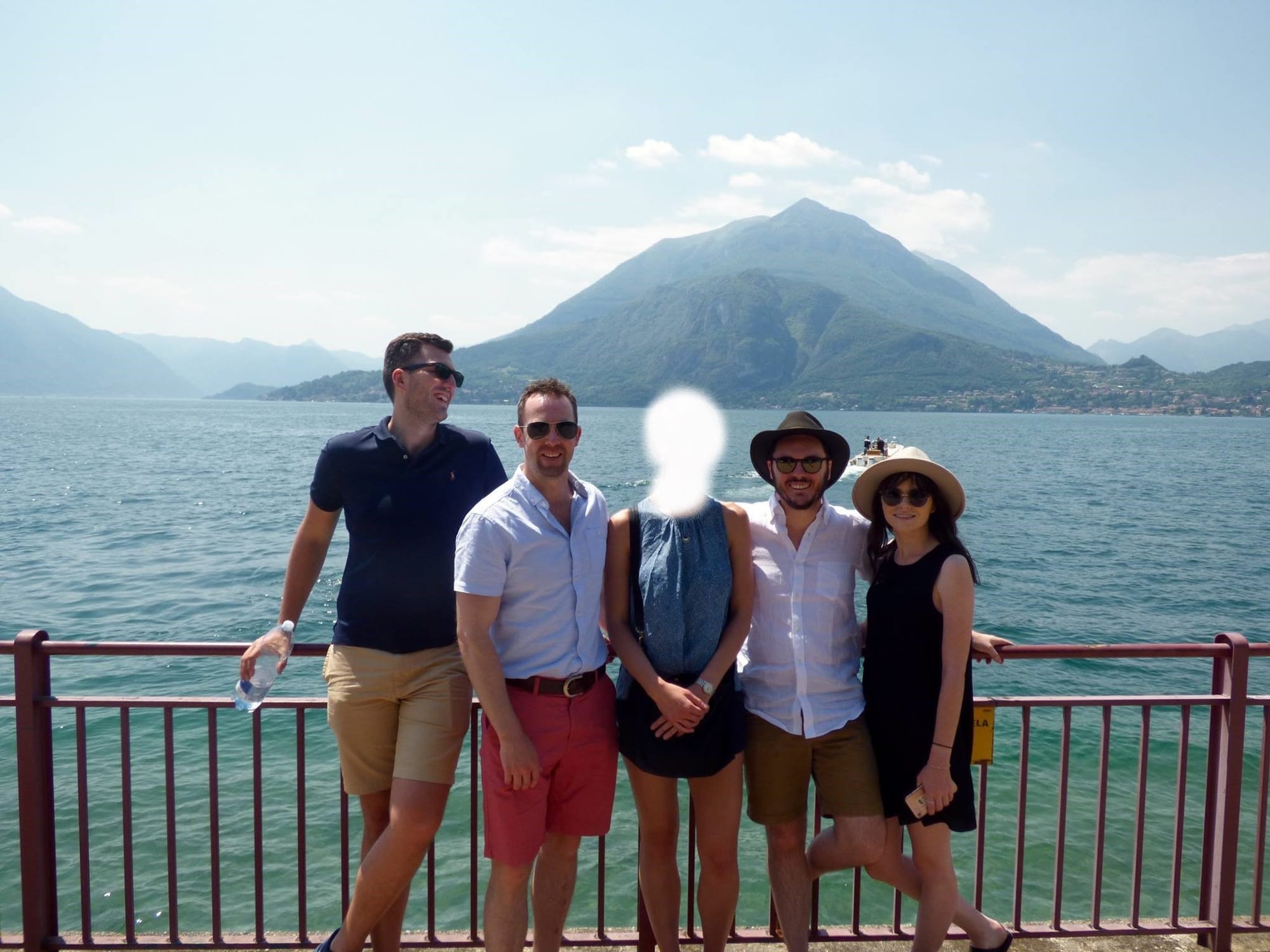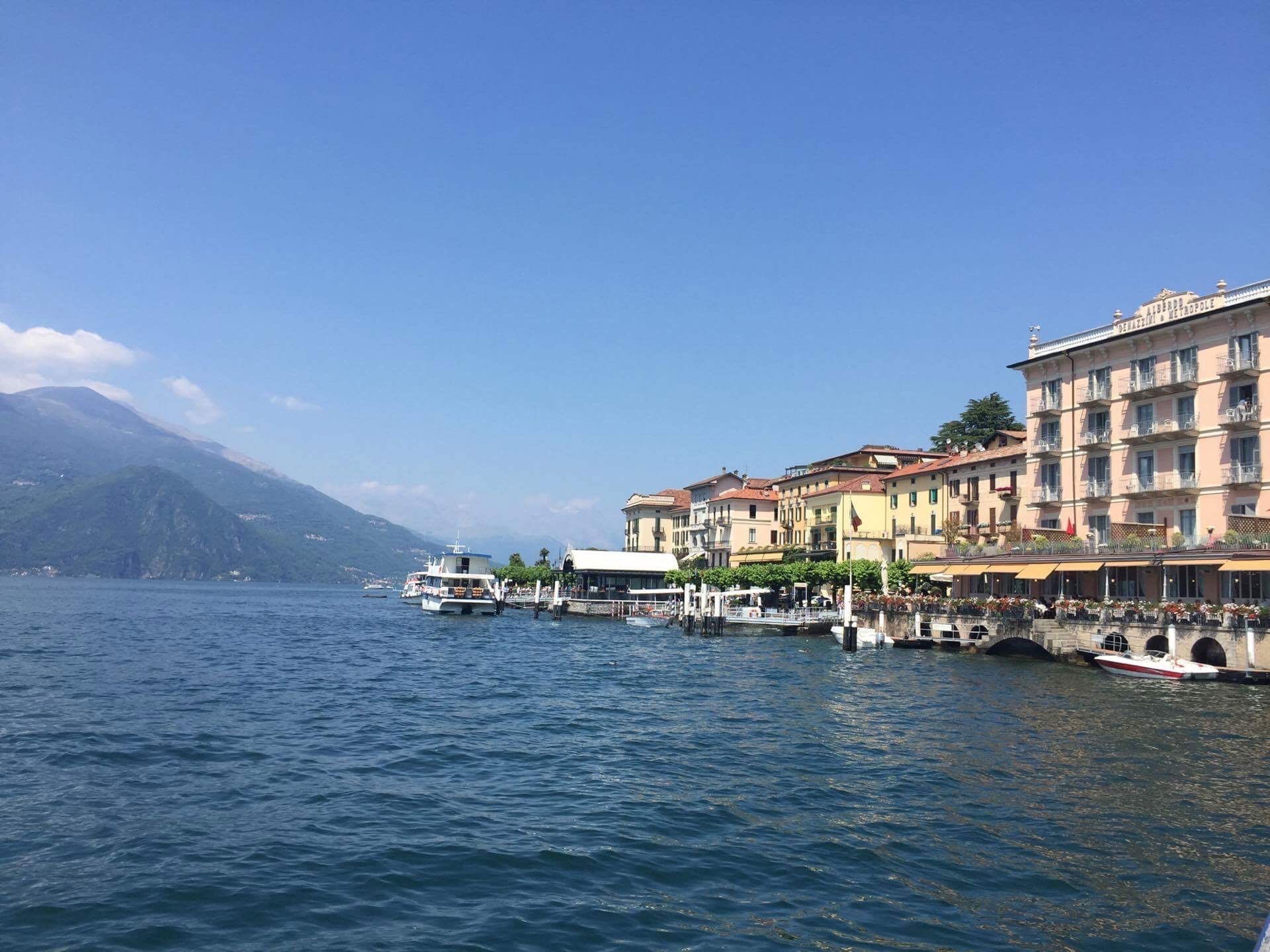 After relaxing we decided to head to our next village to explore. We hopped on the ferry and headed to Varenna. This has to be one of the most beautiful villages I have ever seen. I was and still am amazed by the beauty of this village. The colourful buildings, plants, lake and mountains in the backdrop, and cute cobbled streets. We were in paradise. There are no many places that I can compare Varenna to, it was just stunning!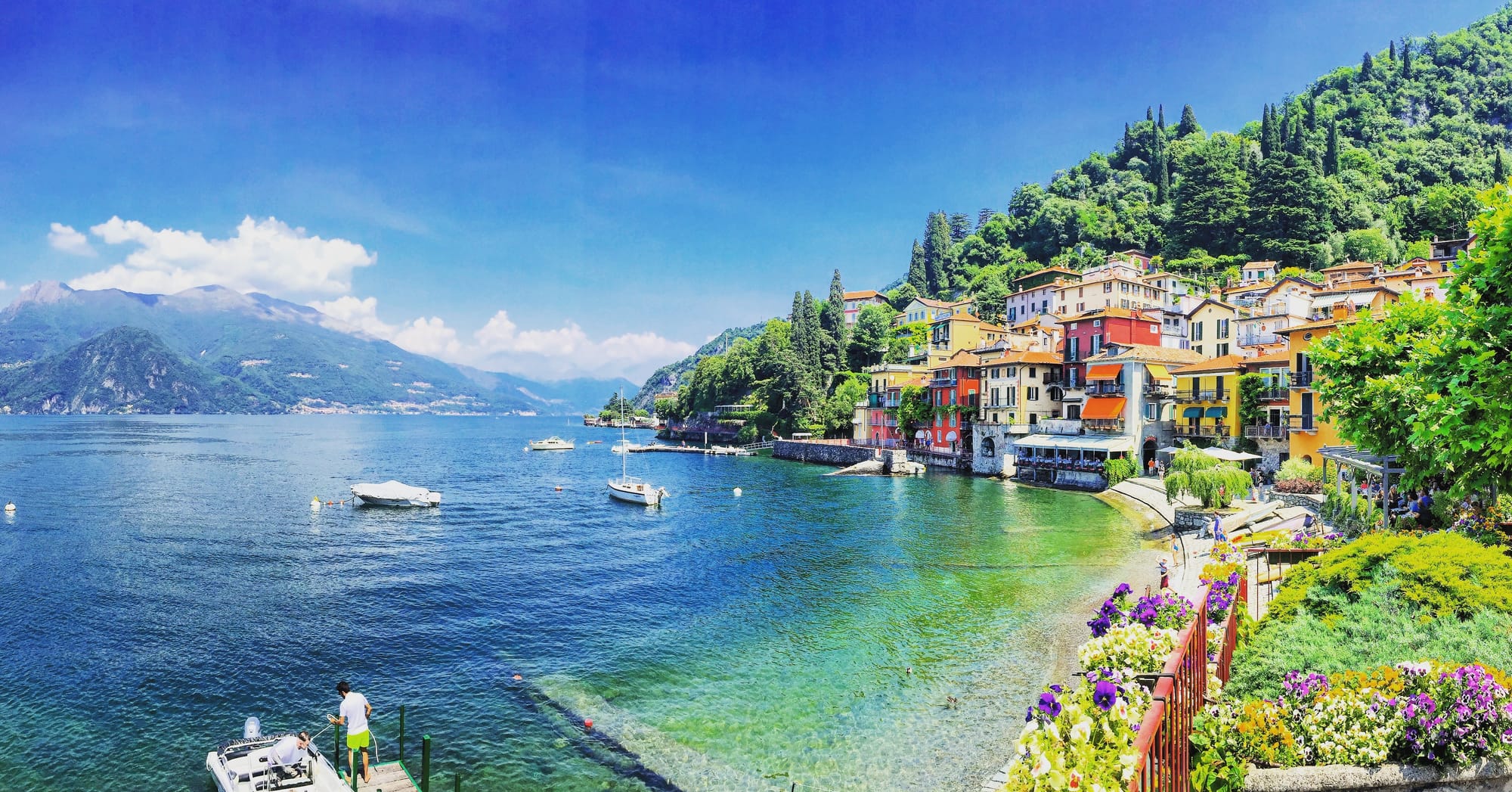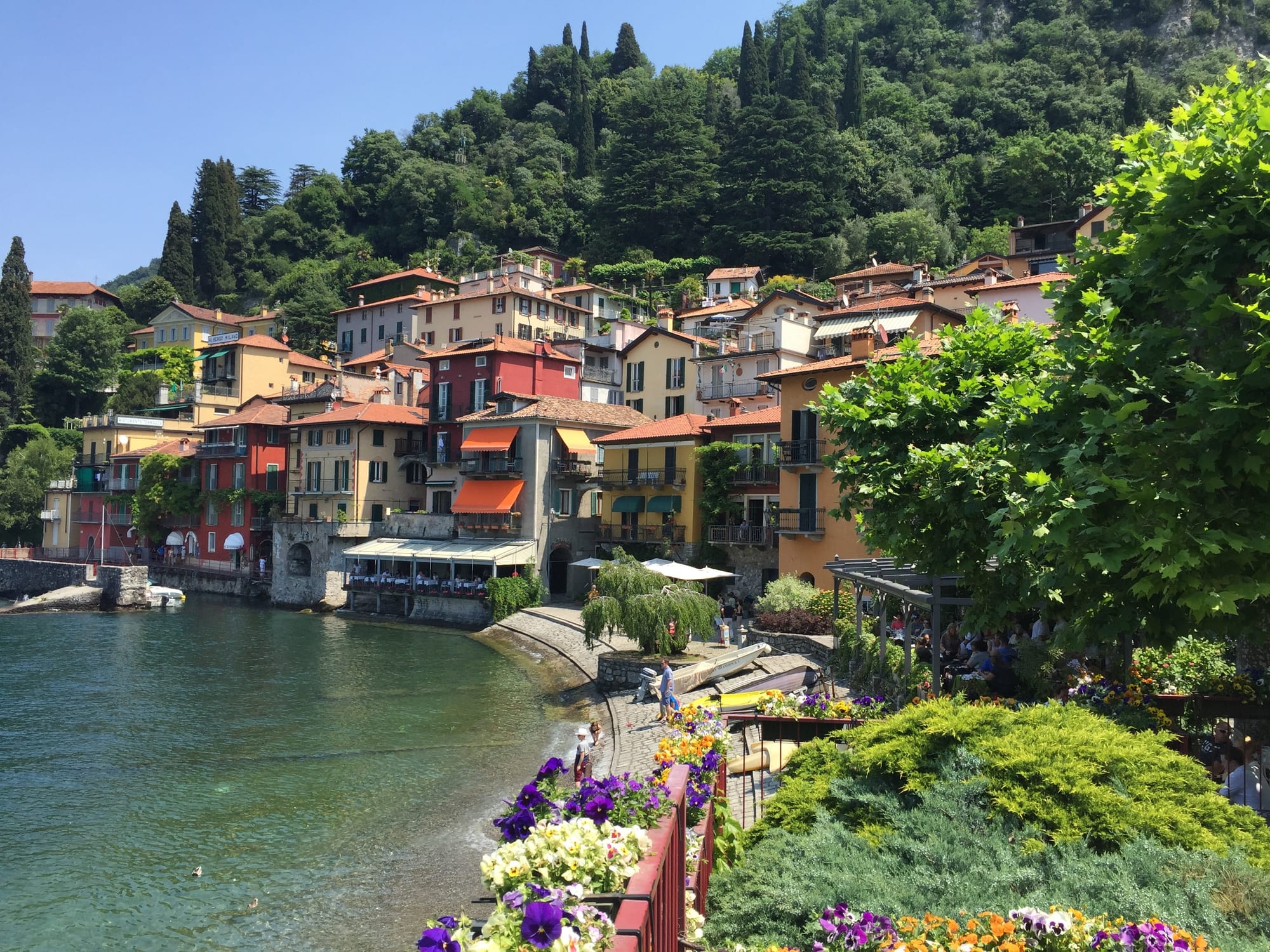 We thoroughly enjoyed a nice meal overlooking the lake then bought some beers to relax by the lake. It was a great way to end our day and to celebrate Phil's birthday.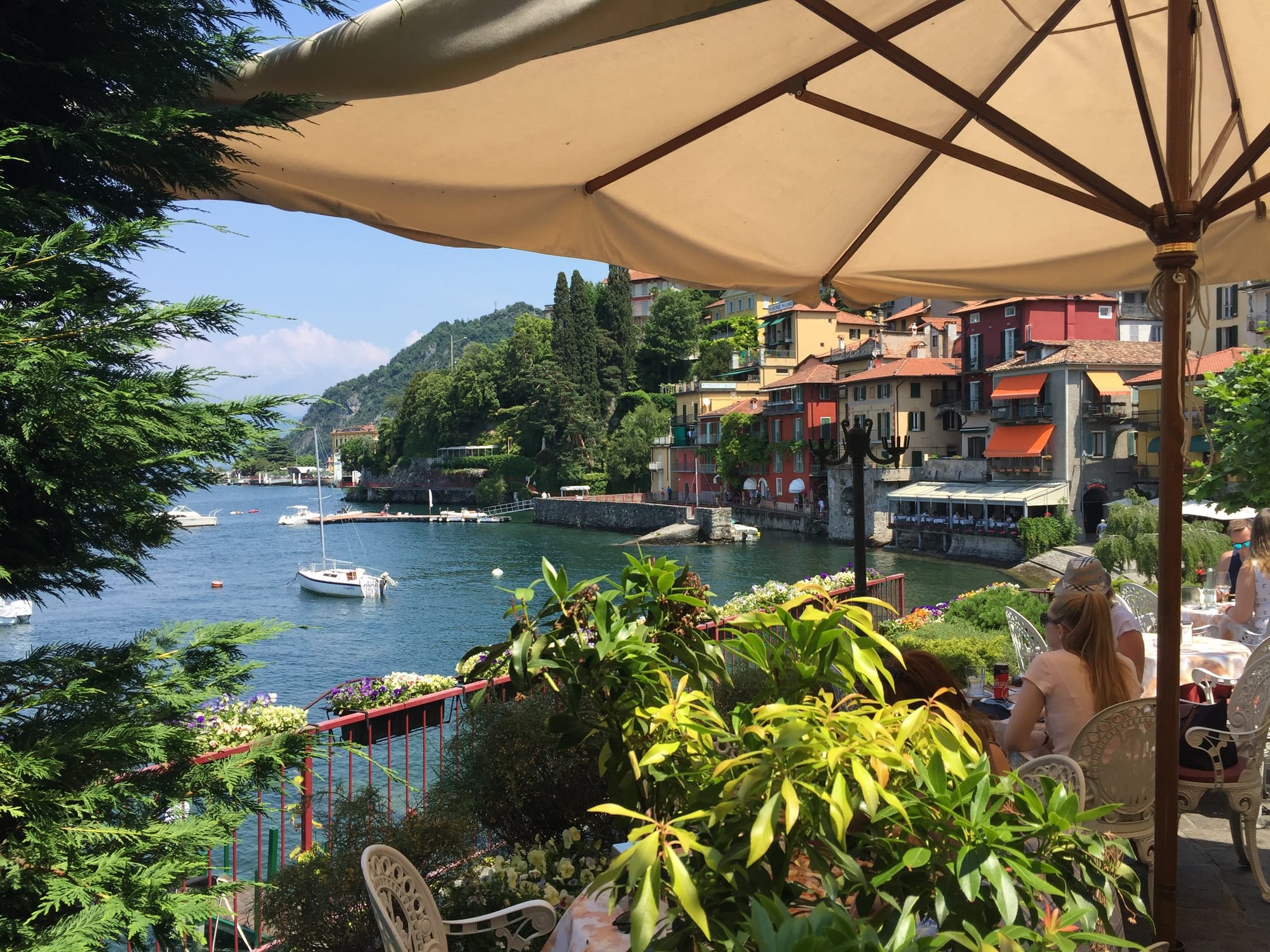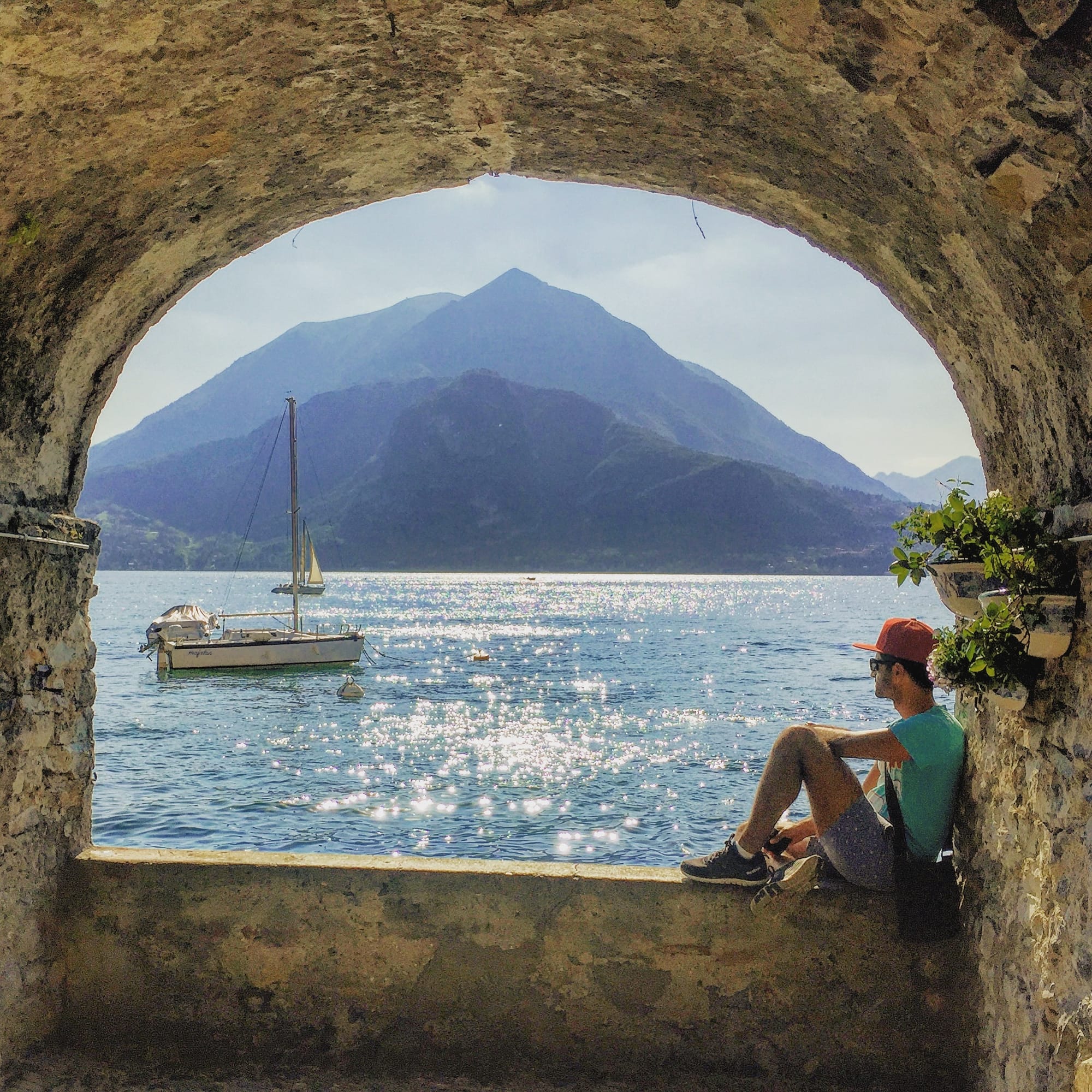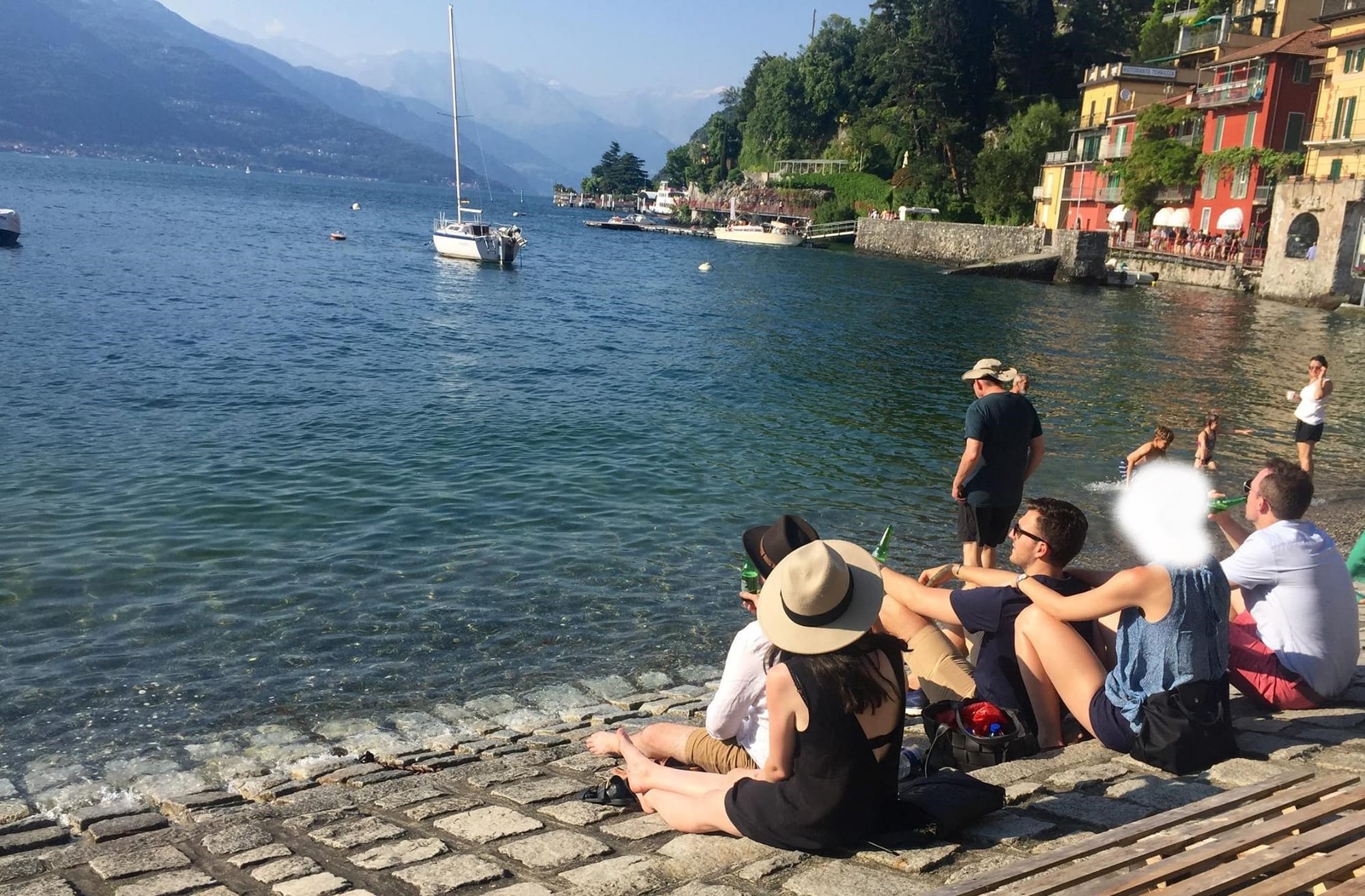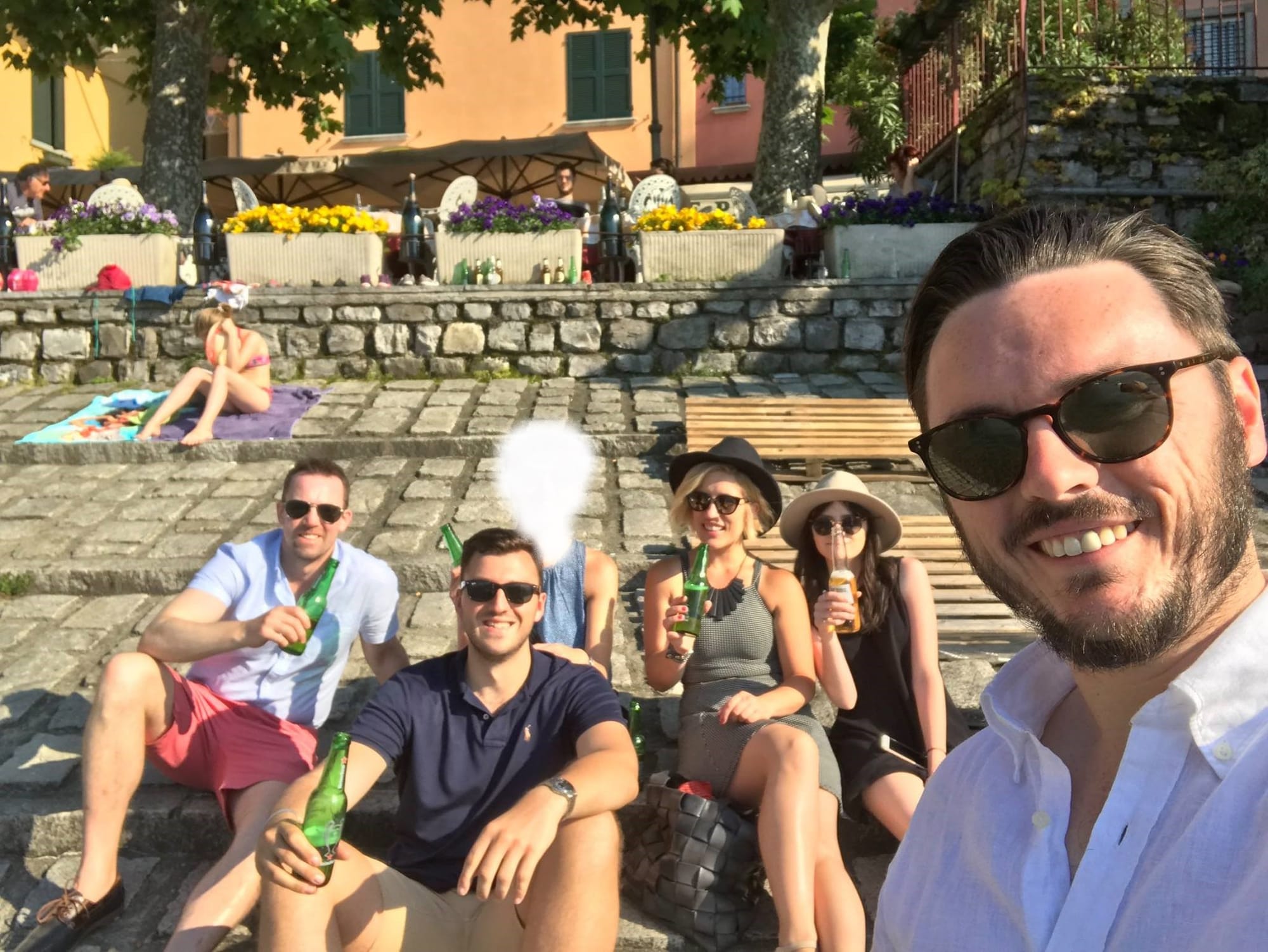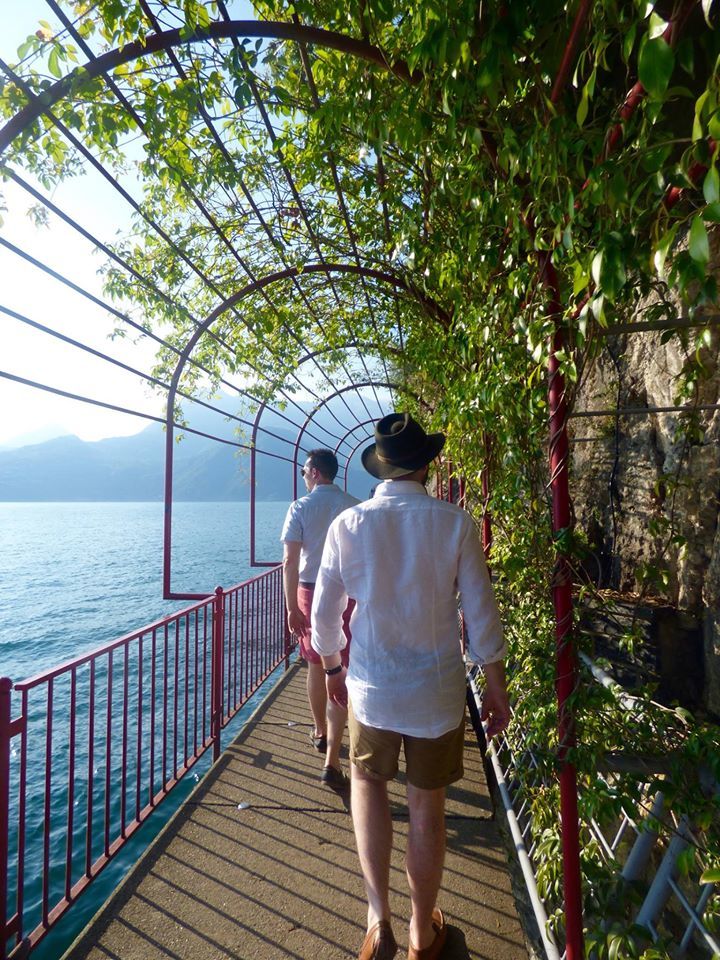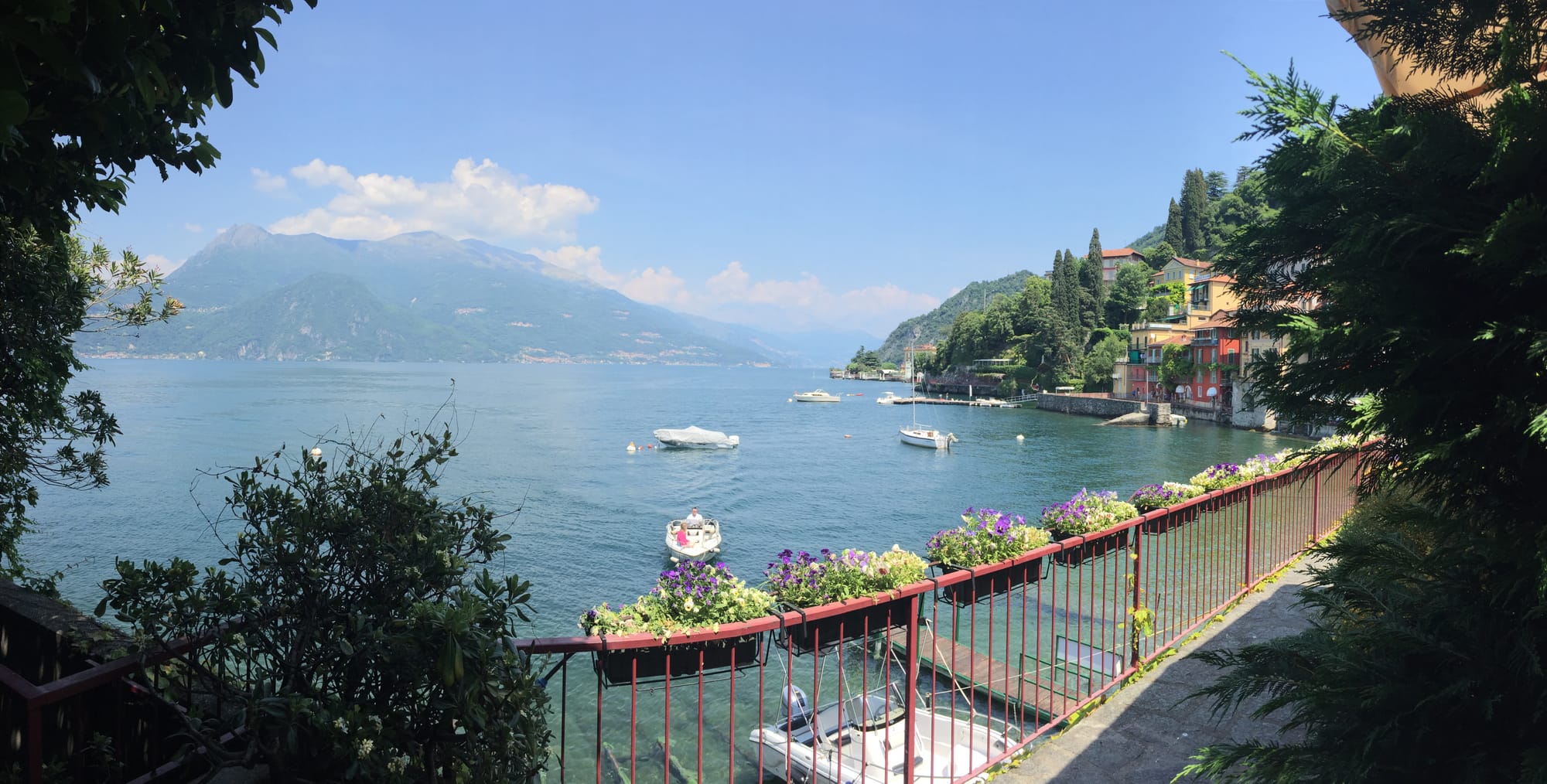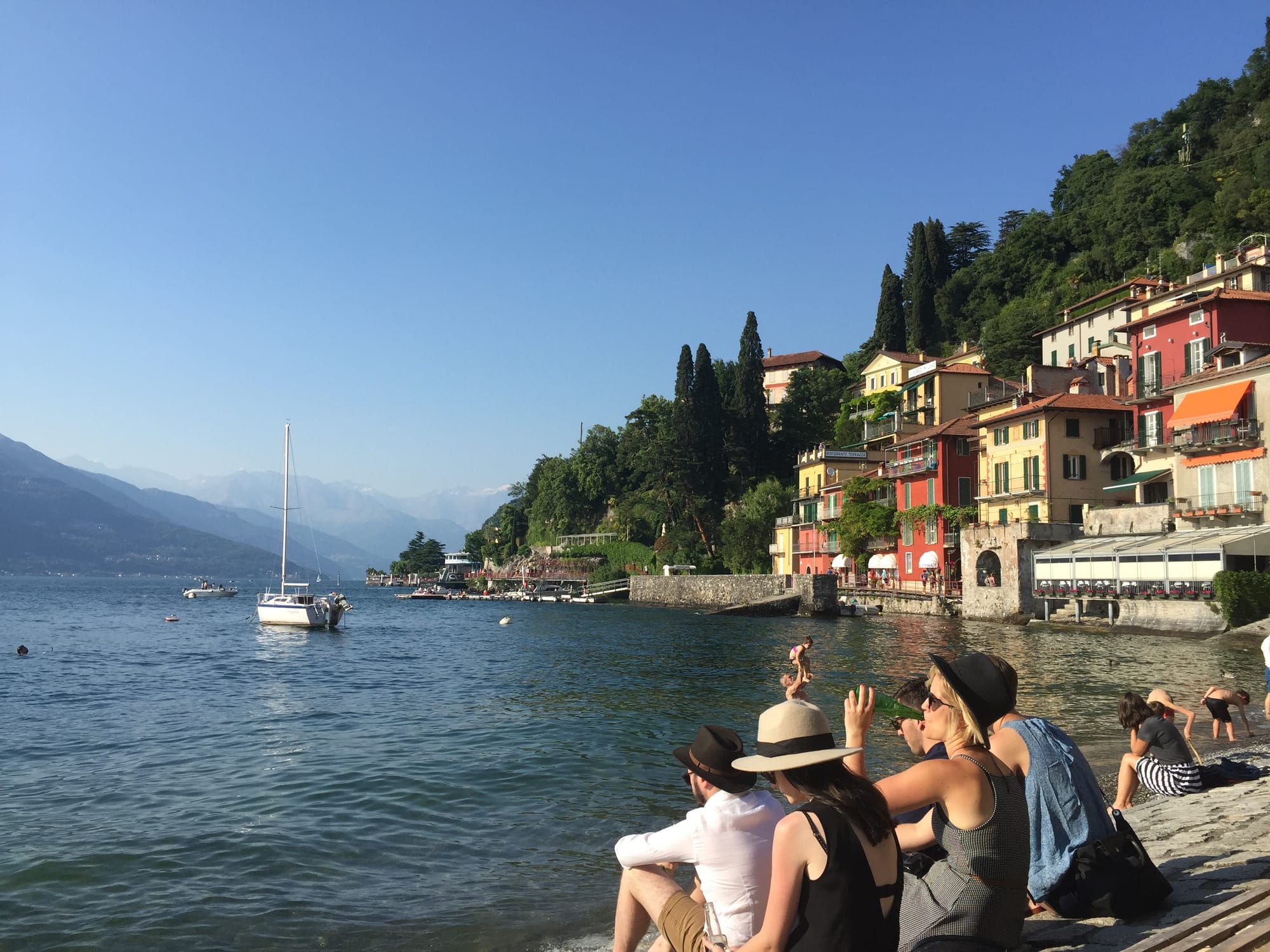 We decided to head back to Bellano for a lite dinner before a few drinks at our villa to finish the night.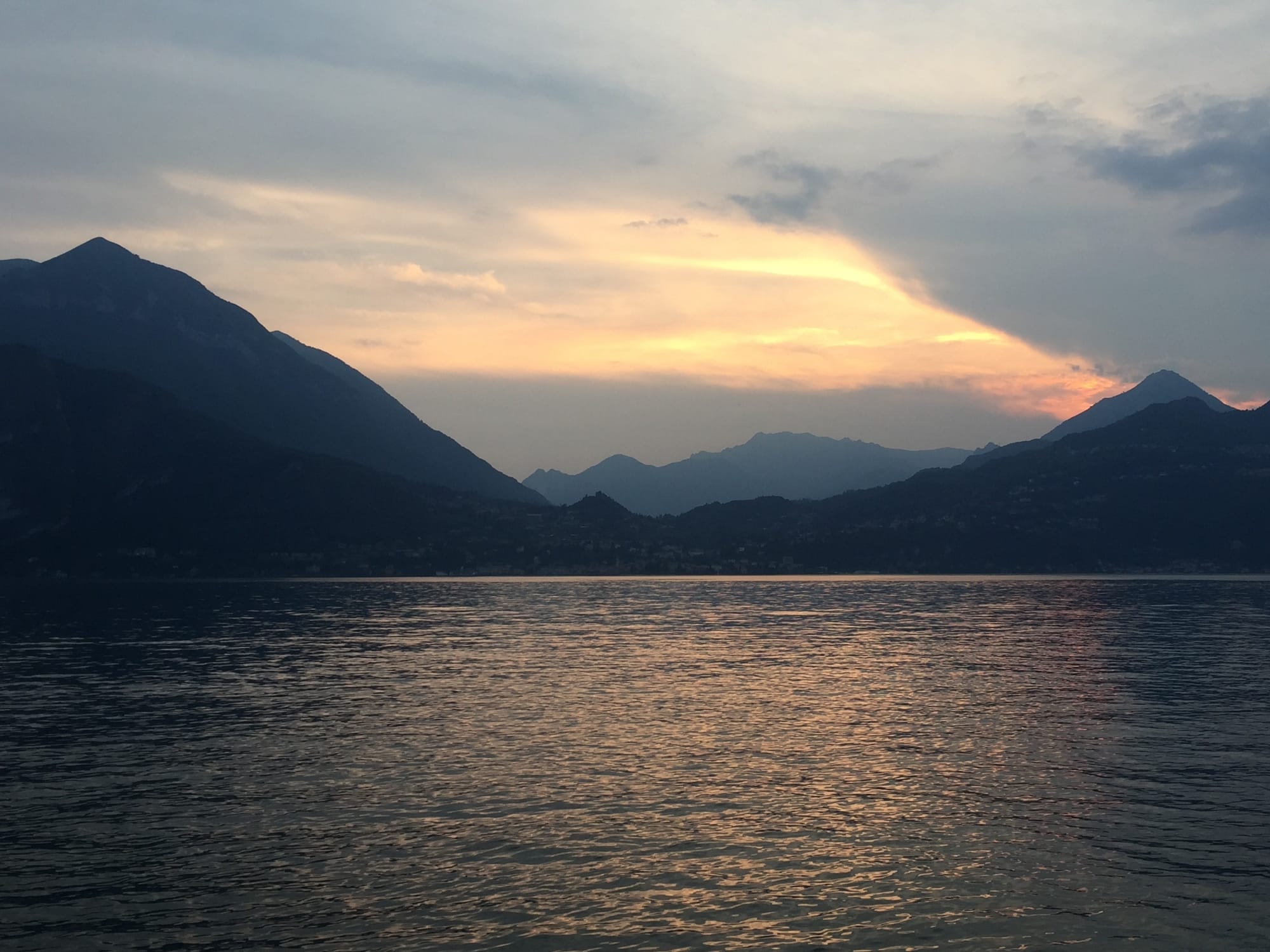 The next morning we decided to head a little further north along the lake and made our way to Menaggio. Another stunning village to explore. The small harbour was full of fresh summer flowers and small fishing boats. The village was so colourful and fun to explore the small plazas while locals played balle, backgammon, and local music. Was just amazing to immerse ourselves in the Italian culture. Once again, it was time to eat and enjoy some refreshing drinks. We found a beautiful restaurant called La Grolla Menaggio that was a little away from the town centre though right on the lake with stunning views.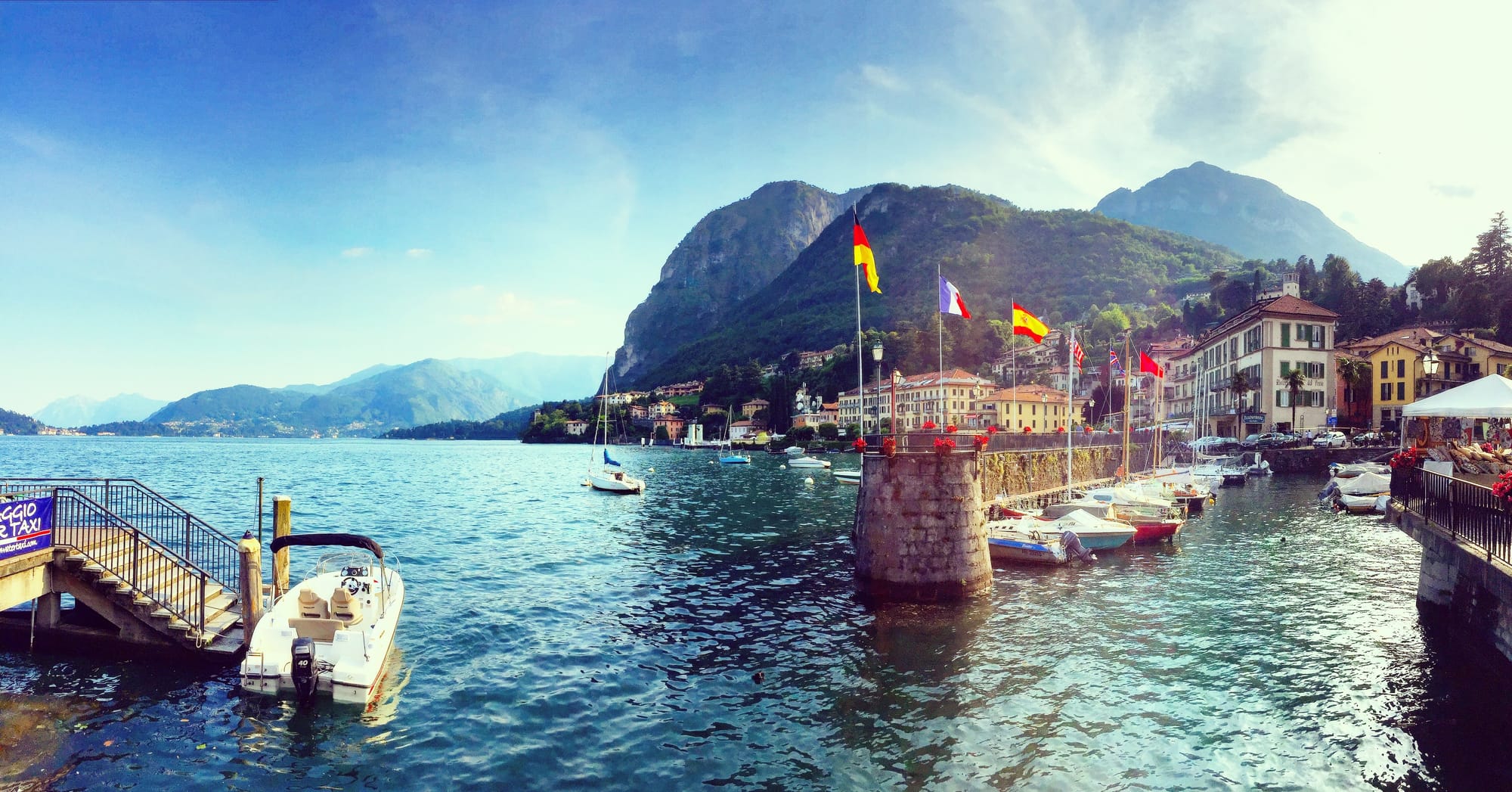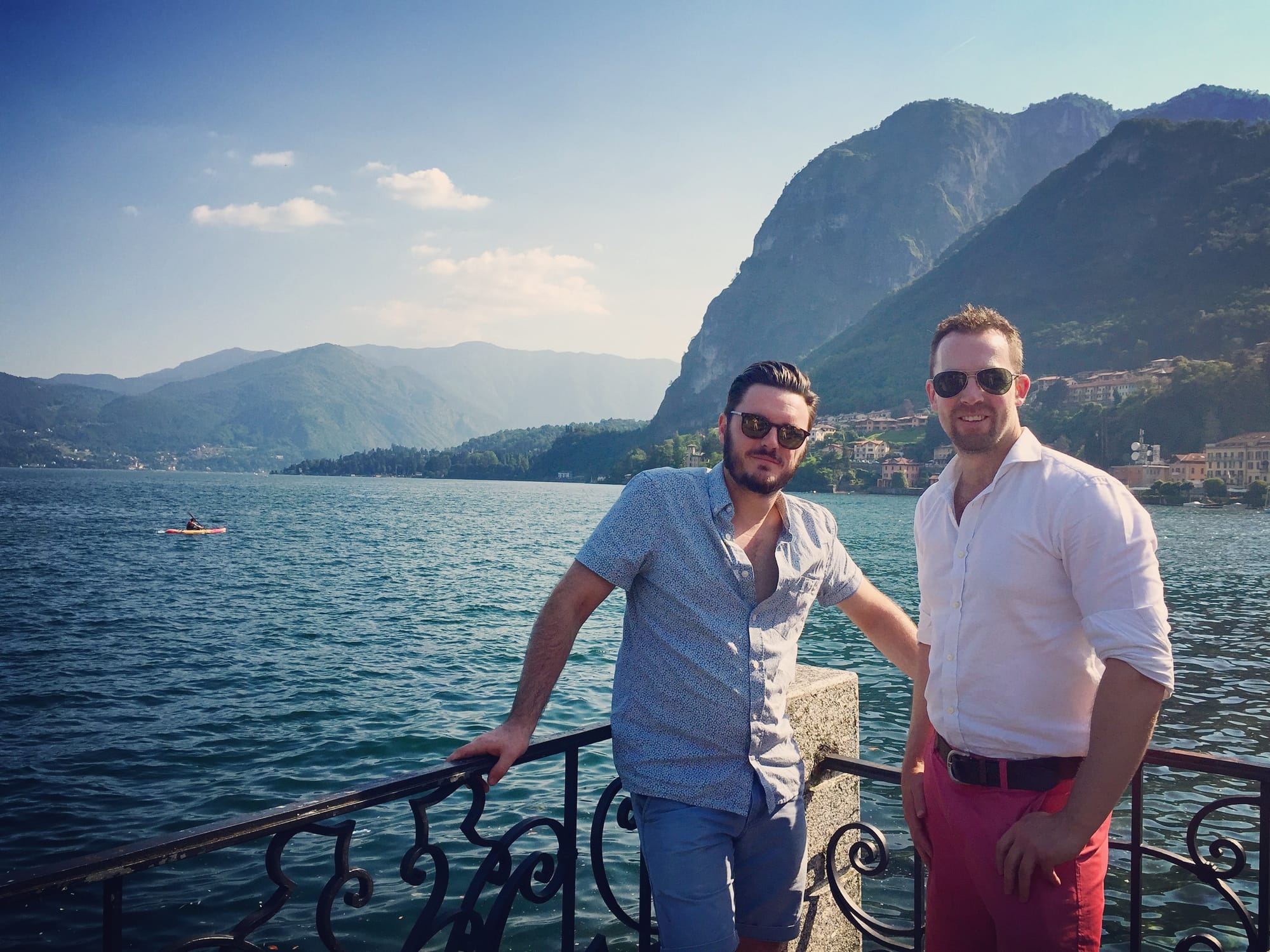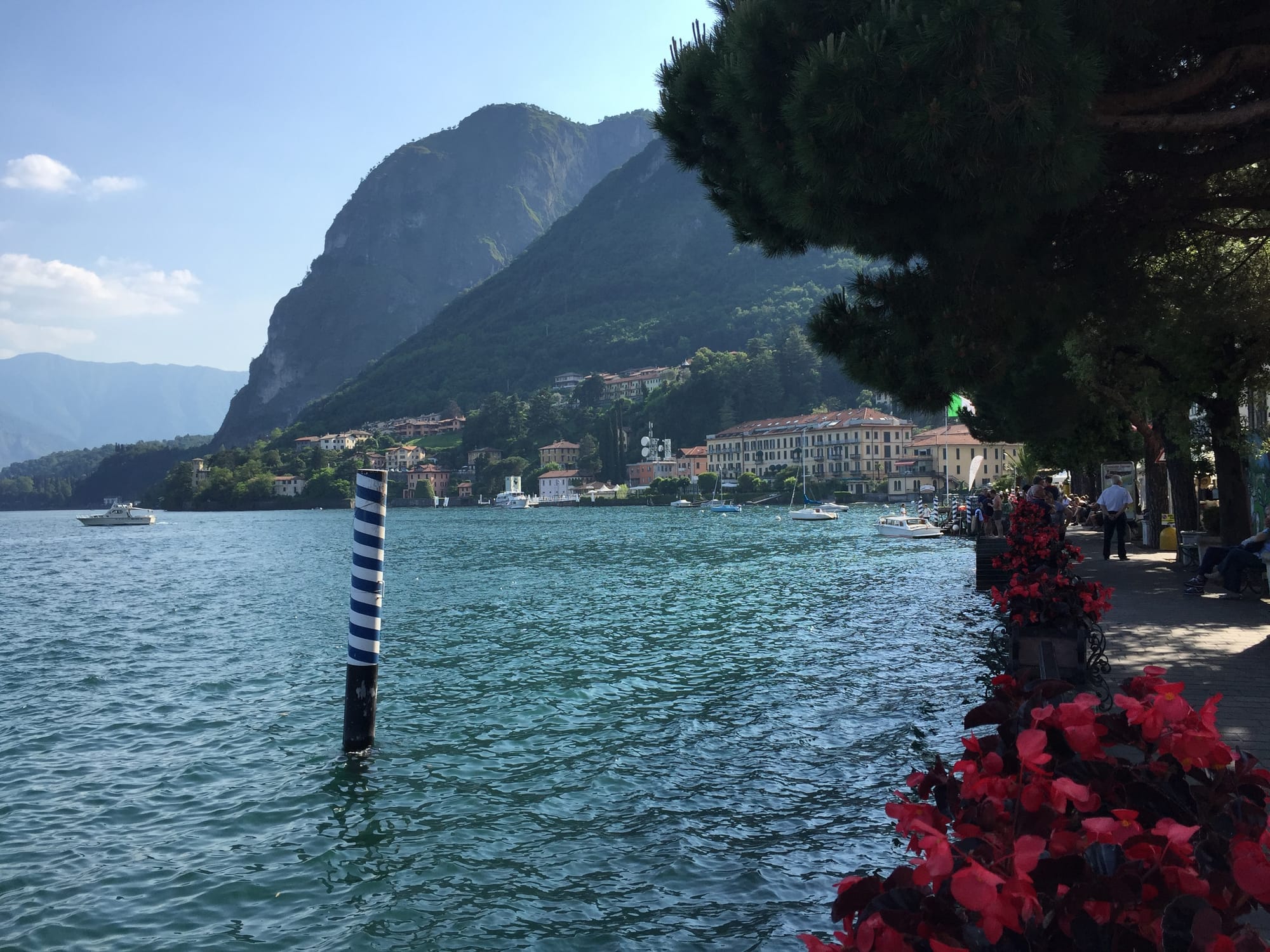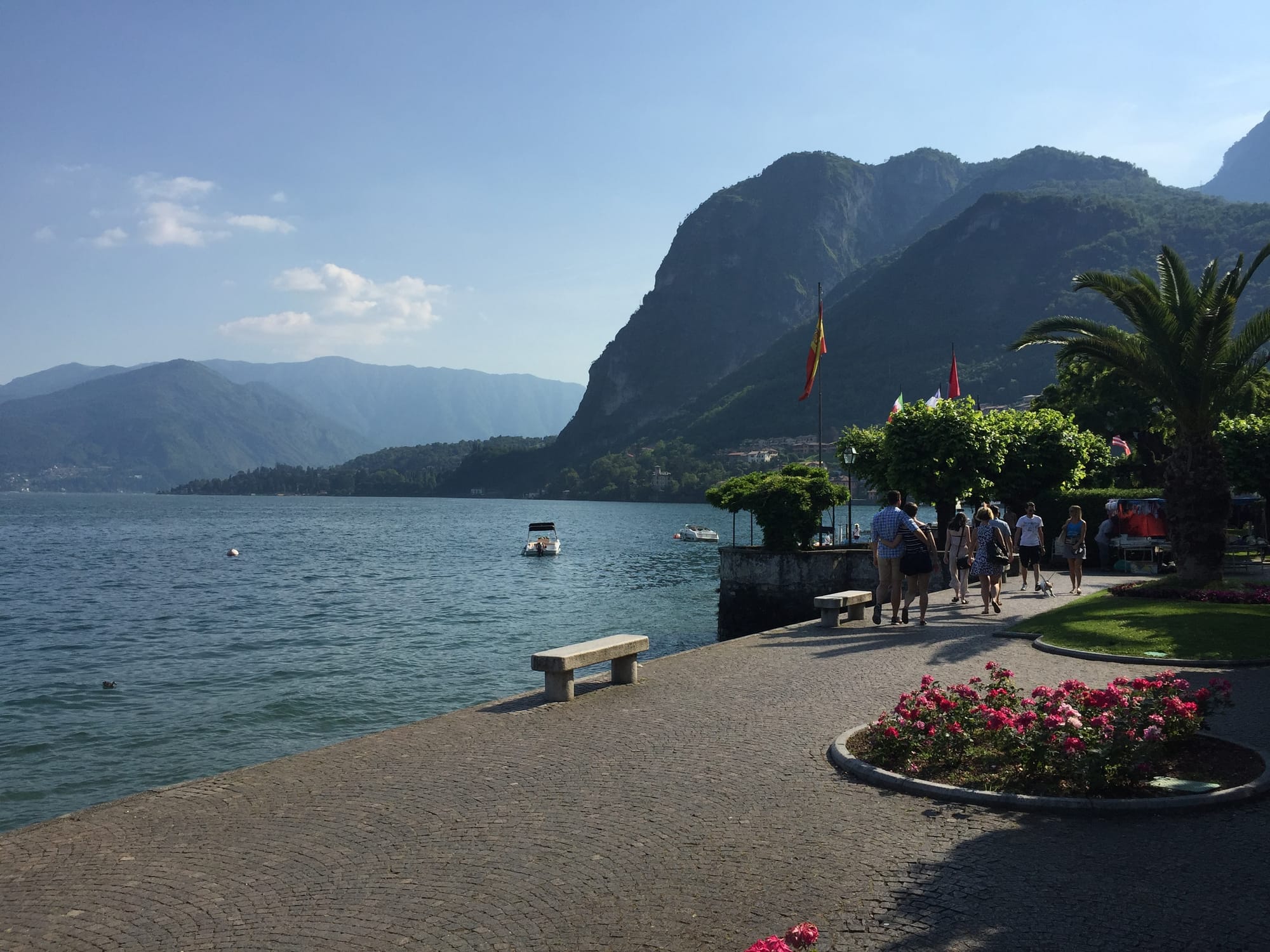 After a nice late lunch and a few refreshments, we decided to make our way home. Though we still had one stop left, Tremezzina. Known as one of the finest hotels in the world we wanted to stop in at the Grand Hotel Tremezzo (https://www.grandhoteltremezzo.com/en/home/) for a cocktail or two.
The Grand Hotel Tremezzo did not disappoint! It was exquisite. The hotel, gardens, pool, cocktail bars, and restaurants were just amazing. We enjoyed relaxing on the balcony with our cocktails watching the lake life go by and while guests arrived at the hotel for a black-tie event. It was a great way to watch the sunset before we headed back to our villa.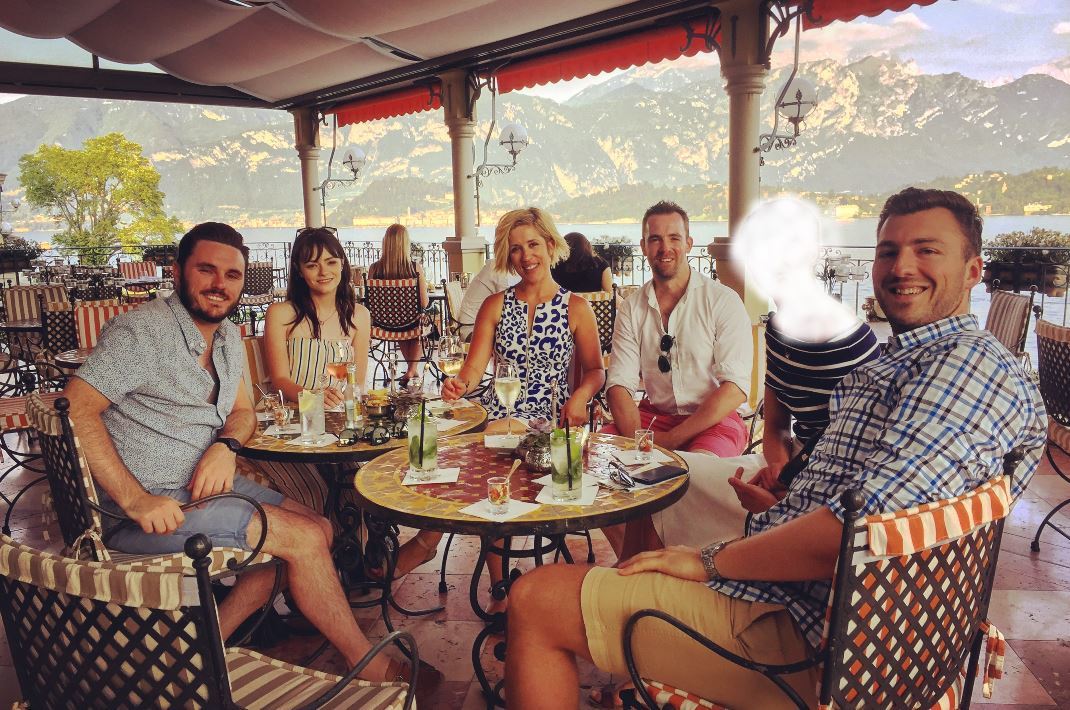 On our way home we stopped off at our local supermarket to pick up some food for the night and definitely more cold drinks!
Sunday morning we did a final pack up, few last drinks under the Italian sun before we dropped our car off, and headed back to Milan for our flights back to reality.
I am not usually a traveller that enjoys going back to the same place twice, three times, or anything. There is so much to see in this world, I am usually like seen it, done it, off to the next place. Though Lake Como is truly one of the most beautiful places I have been to. I cannot wait to go back!