Lalapalooza – Berlin 10 - 11 September 2016
I had been to Berlin before on a bucks party though this time we were heading over for Lalapalooza music festival Line up below: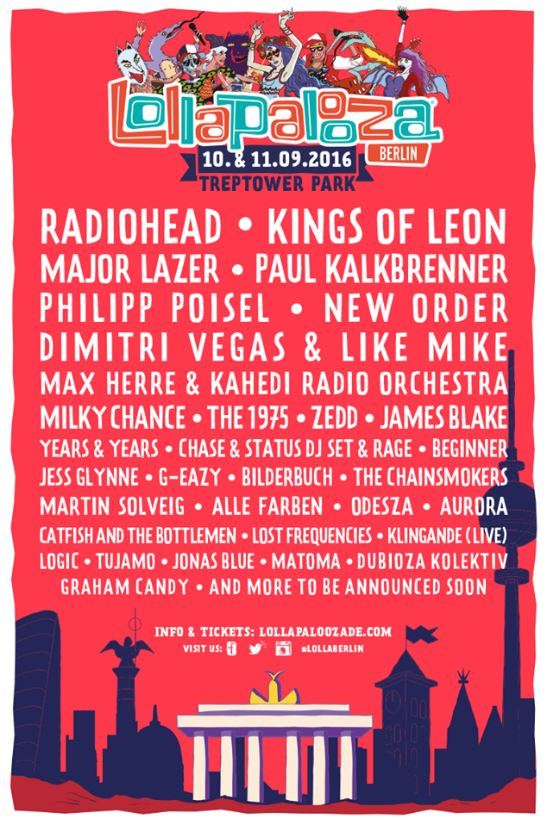 We went over with a group of nine (9) of us. We had a nice Airbnb that was walking distance to the festival. We arrived on 9 September in the evening after work(flying in from London) to have a relaxing evening. Maddy invited some friends who Phil, Dan, Roisin, and I had not met before so it was nice to get to know each other better and have a chilled evening.
Day 1:
Phil, the girls, and I wanted to get over to the festival from when the gates opened as there were some fun artists that we wanted to see early. Ro and Slot would join us later.
We arrived, and it was a dust bowl! It had been a hot dry summer so there was minimal grass and just dust everywhere where people were walking and moshing! This just added to the experience of the festival. The festival was in central Berlin which made it easily and accessible for locals and travellers. The festival set up itself was easy with many of the stages in sight of each other and not too much walking between stages. We worked out our strategy with the set time list over a cold jug of beer and off we went.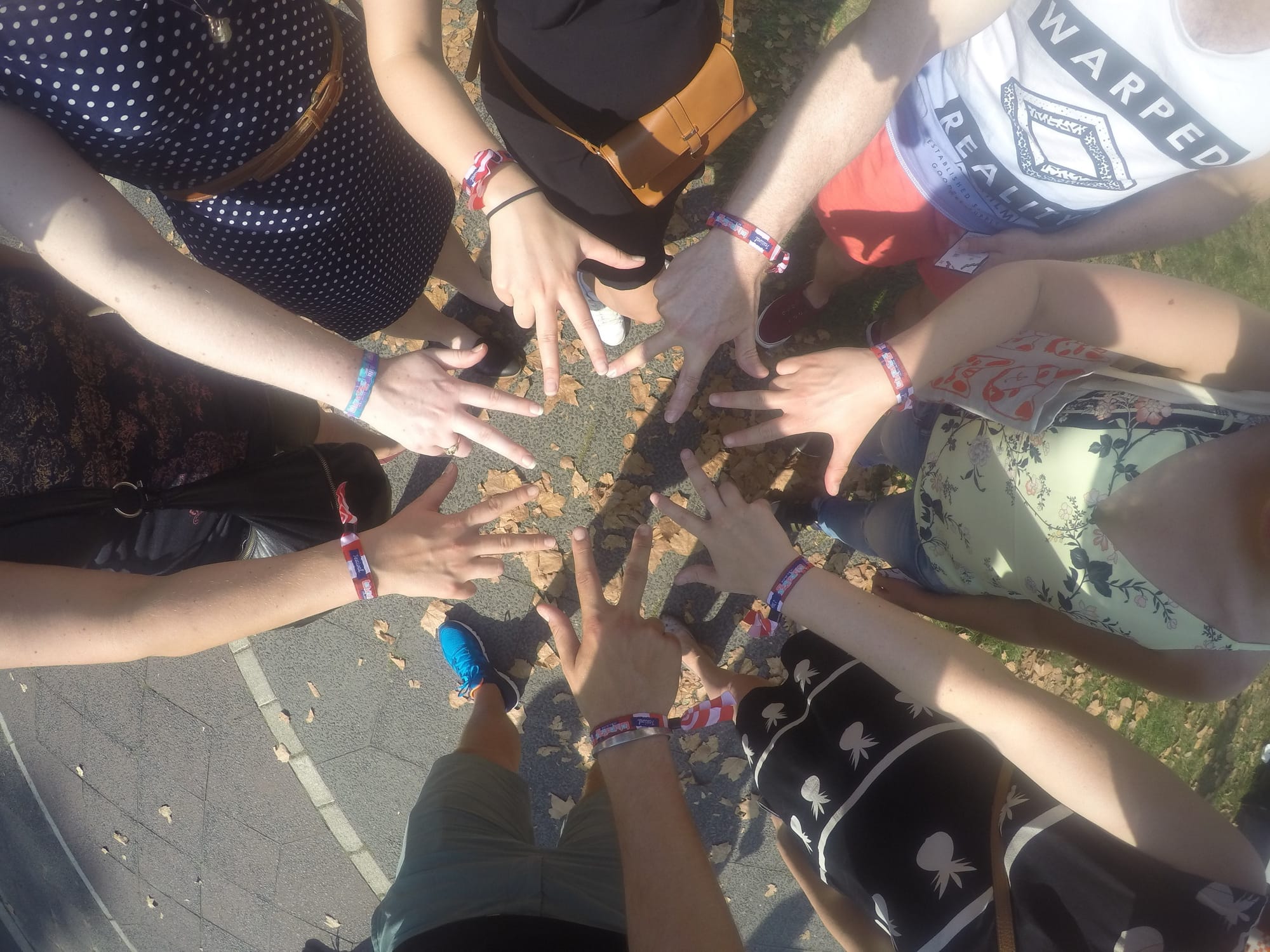 We were first introduced to an eastern Europe hip-hop crew Dubioza Kolektiv on the main stage. Despite not understanding a word they said they had great energy and presence on stage. We loved their hyped set which was a great way to get us started for the weekend!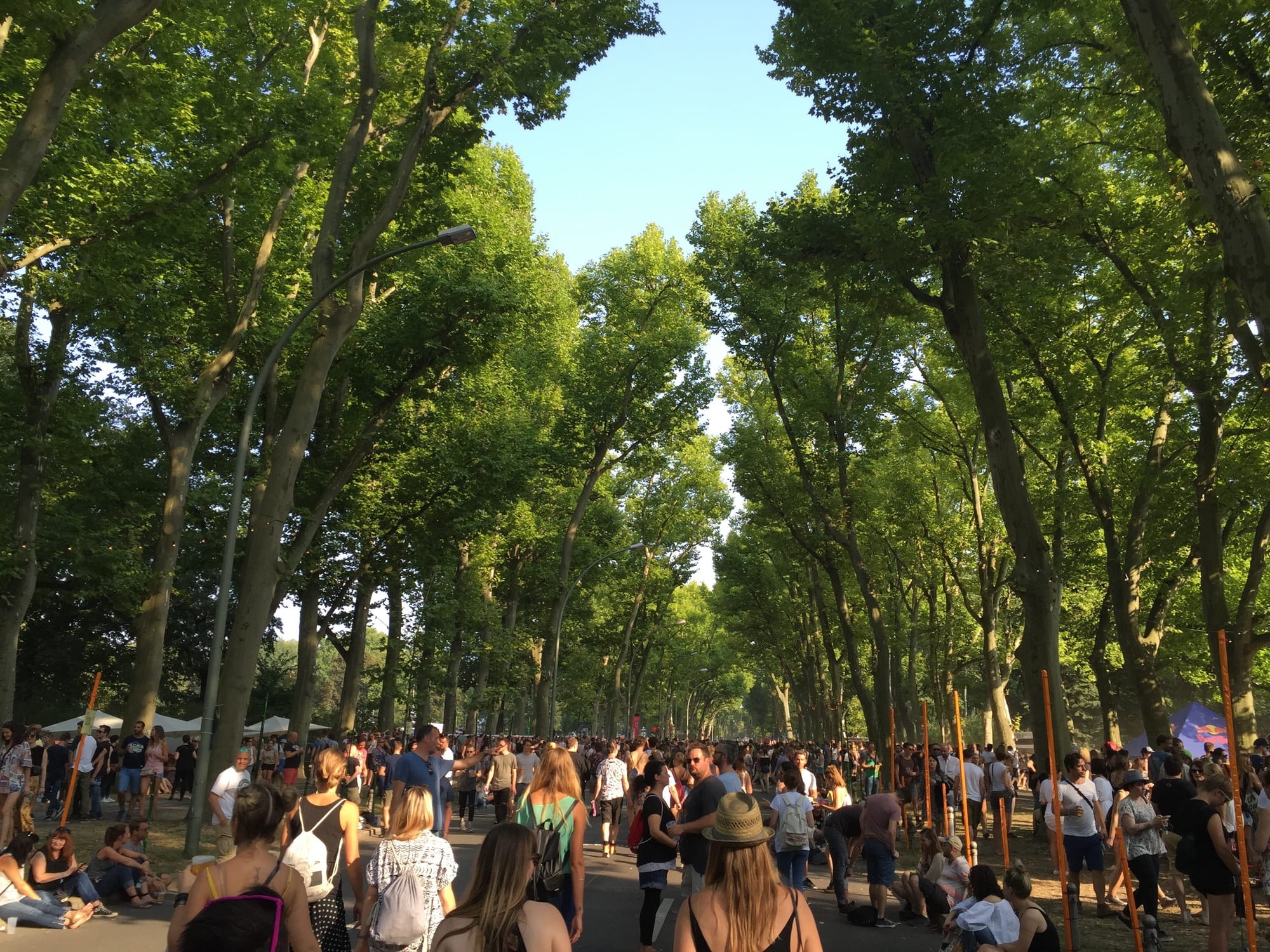 We saw Lindsey Stirling next – she was amazing! I have never seen anyone move on stage like her. With a violin/viola in hand she had a DJ and drummer backing her up, was full of hype and a fun set. She was amazing and just got the day going on another high!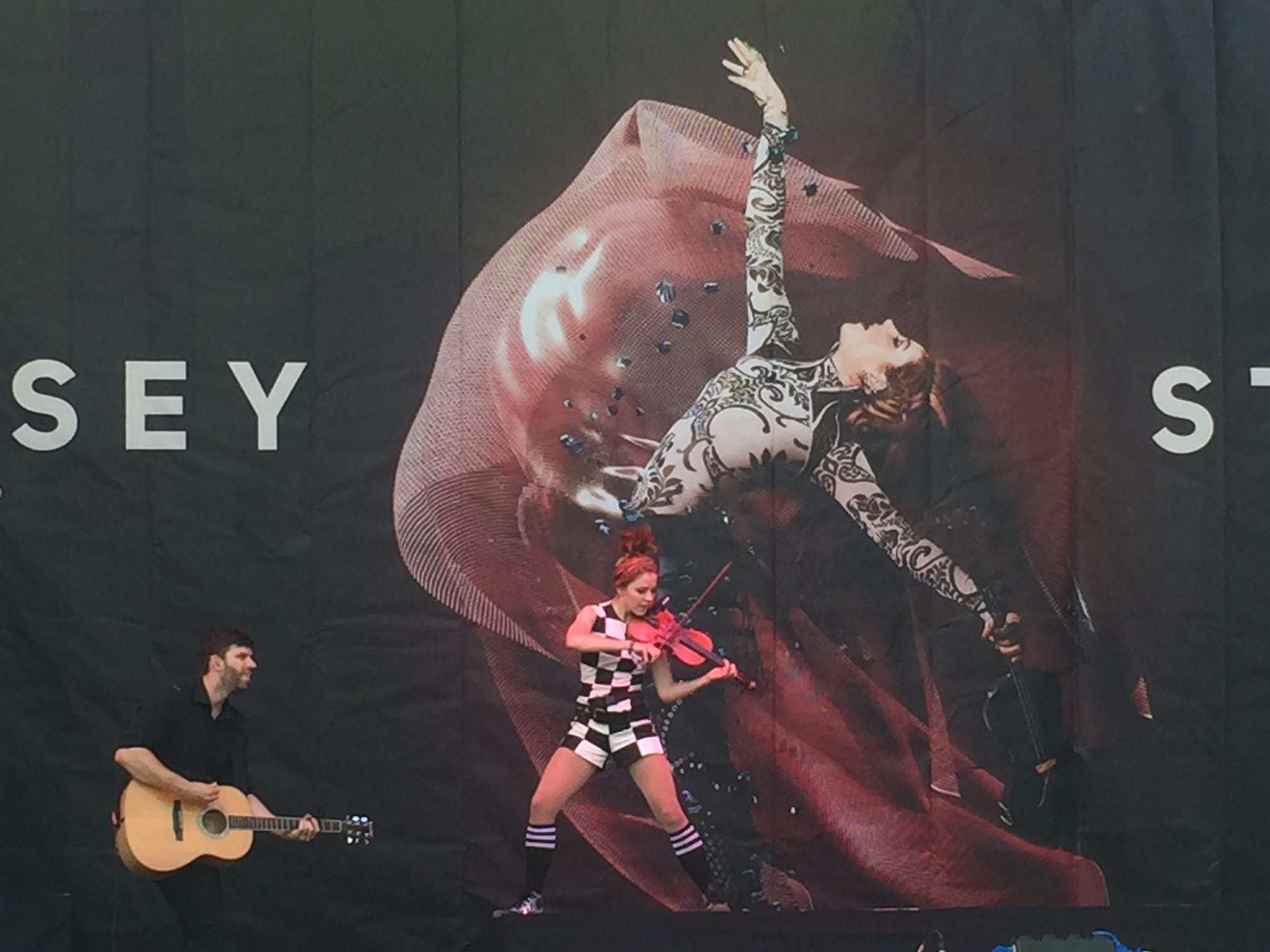 Lindsey Stirling - on fire!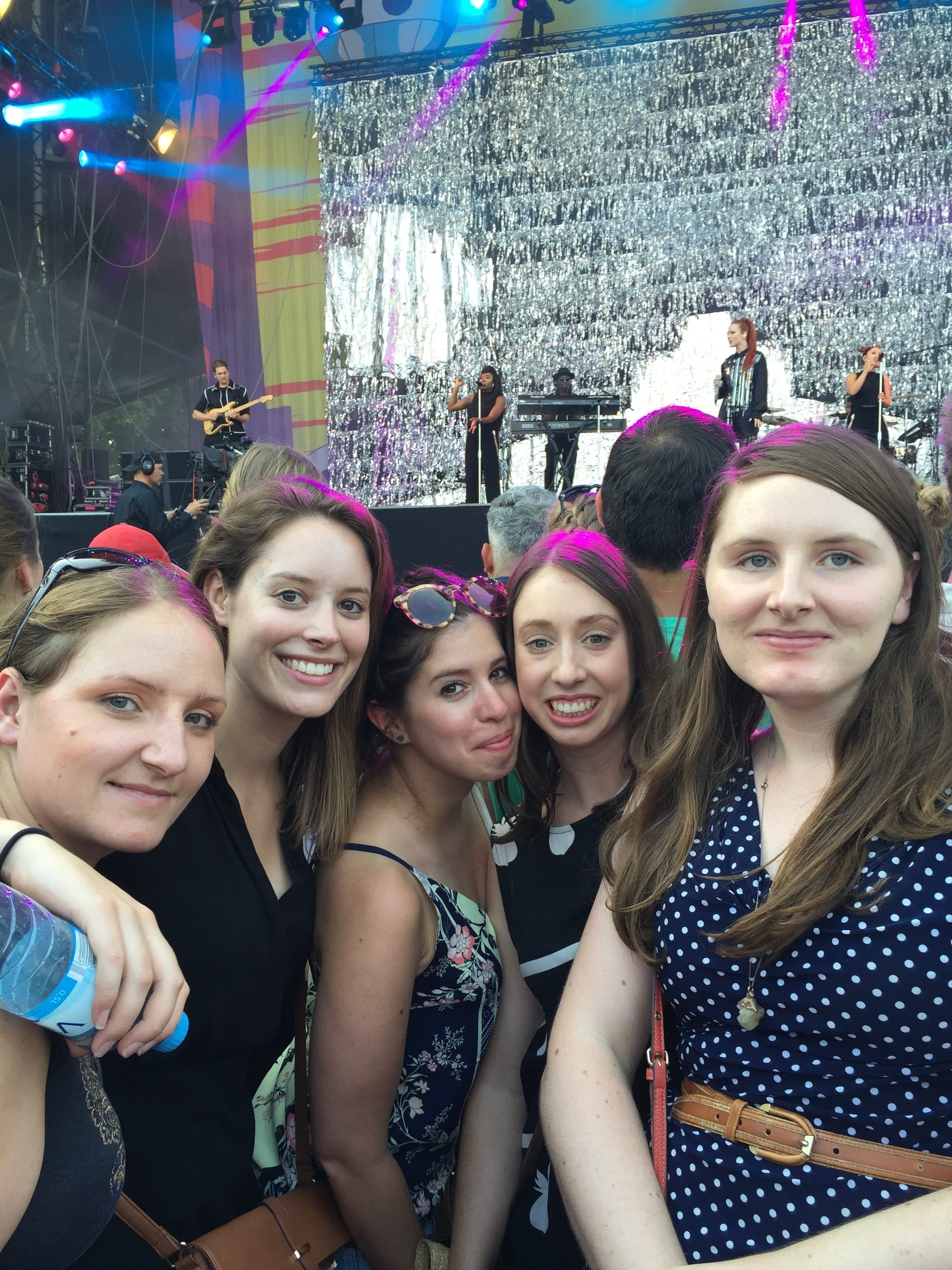 Jess Glyne and the girls!
We topped up our drinks and waited for Jess Glyne. She played a fun set to get us through till the early afternoon.
We got over to see the Kaiser Chiefs on the Alternative Stage with a little bit of Destructo to finish it off on the Perry's stage. The previous year in October 2015 I had been travelling through the Baltic States and met some Germans – Anna and Henni in Riga, Latvia, they were also at Lalapalooza and was great to catch up with them while enjoying the Kaiser Chiefs.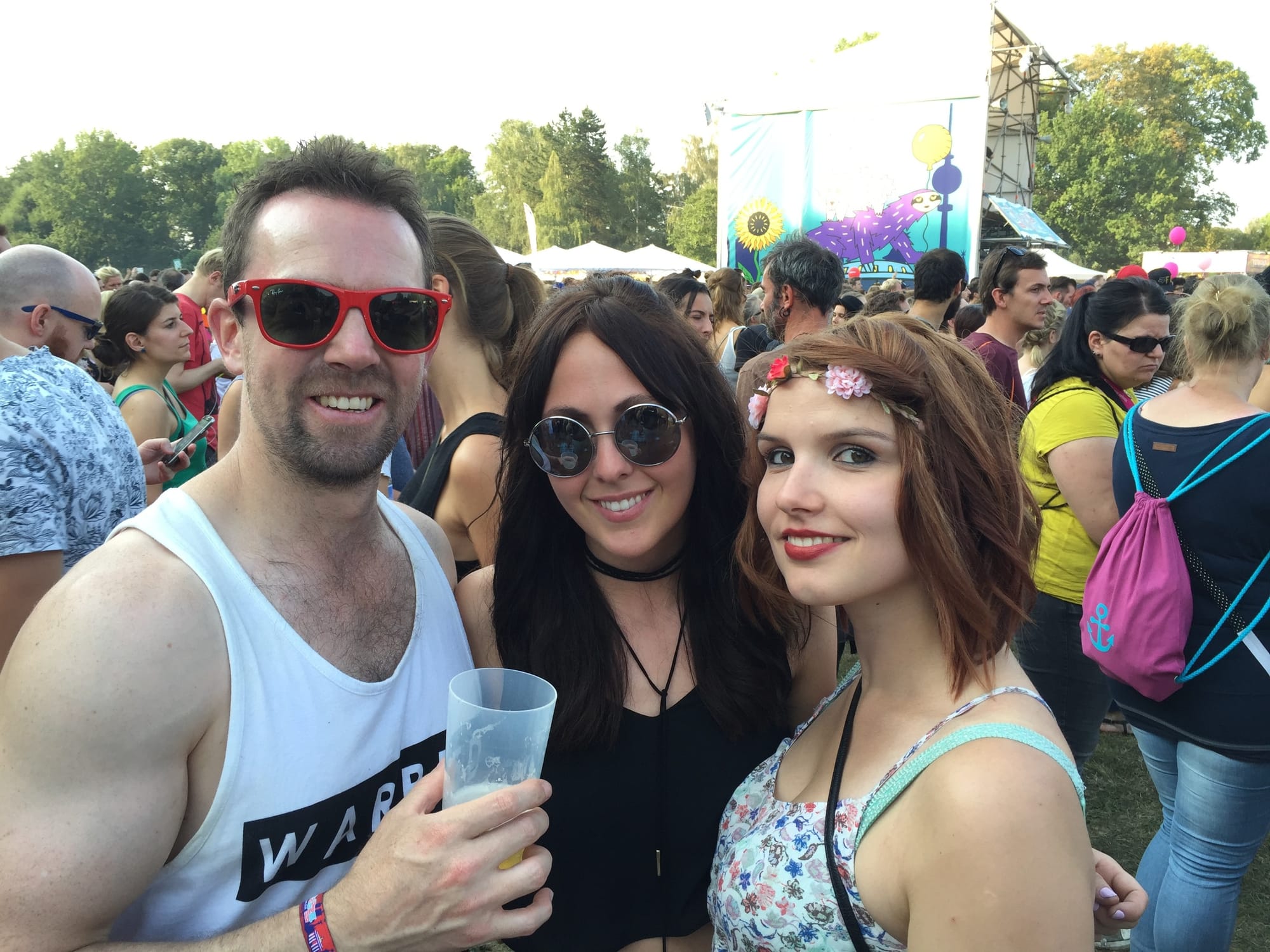 We hit up Odesza before ripping it up with The Chainsmokers. Phil had seen the Chainsmokers in London the week before as they did some side gigs, it was my first time seeing them. Phil was a little disappointed after their London set though they were still good. G-Ezy took us into the night before Chase & Status DJ Set & Rage blew us away. We finished off with Kings of Leon on the main stage and a special guest DJ playing from Main 2 stage that to this day we don't know who it was. We kinda were partying to the beats of both stages depending which way we stood. Was so much fun. We met some a crazy Irish crew at the Chainsmokers set who we kept partying with to end the night. They were awesome fun! Despite covering our faces in zinc! Trust the Irish to be sun smart right at a festival in Berlin...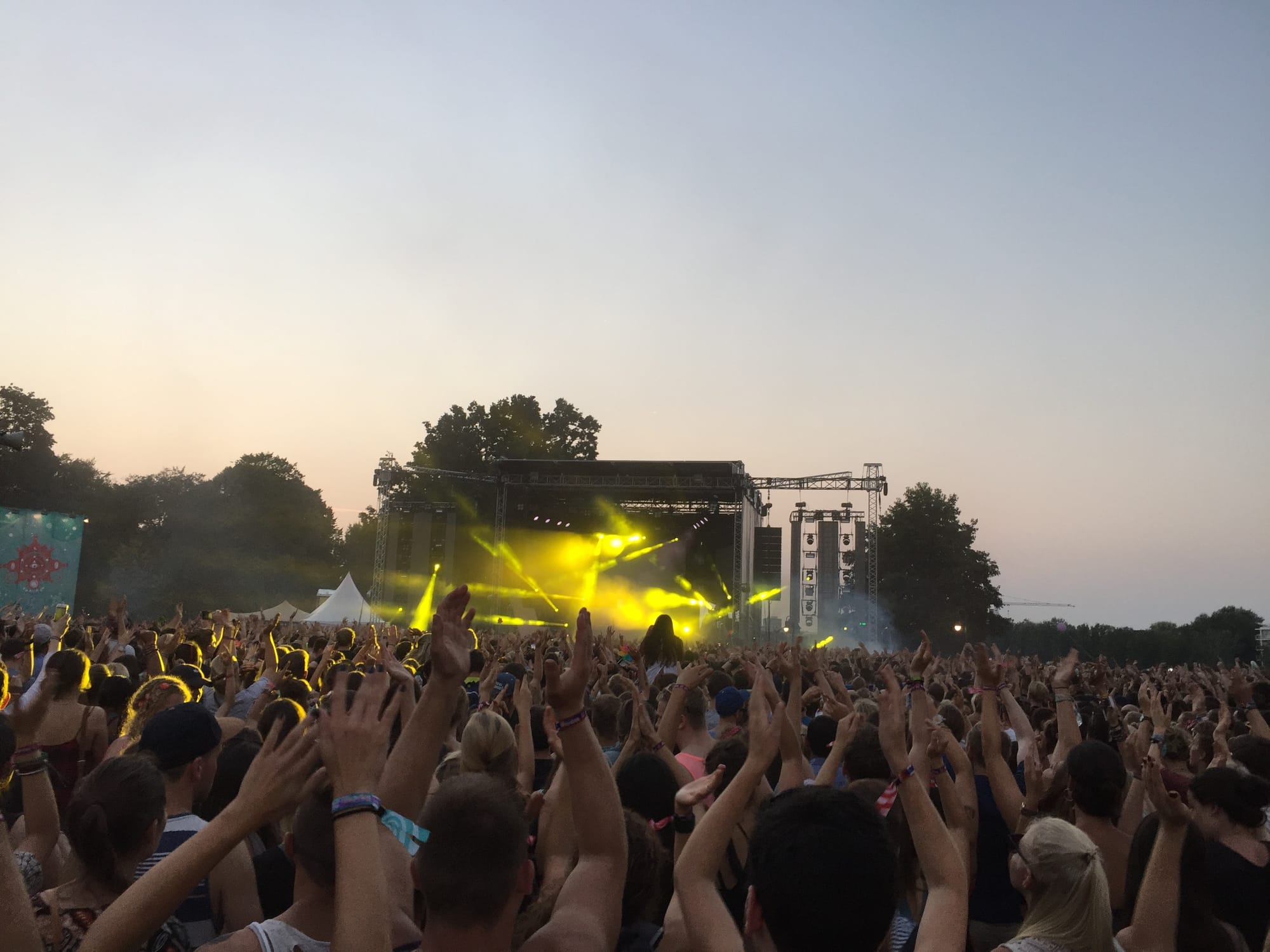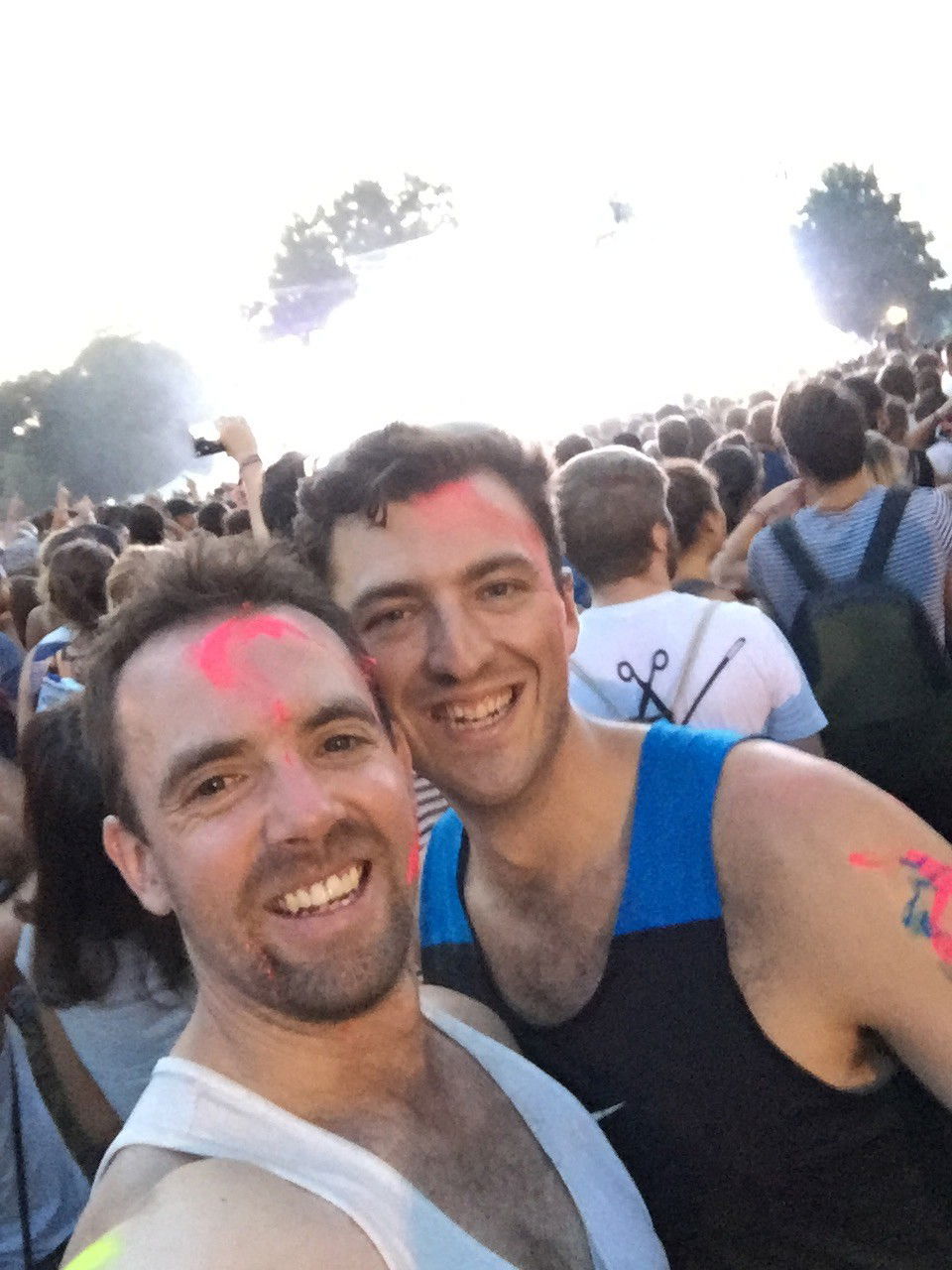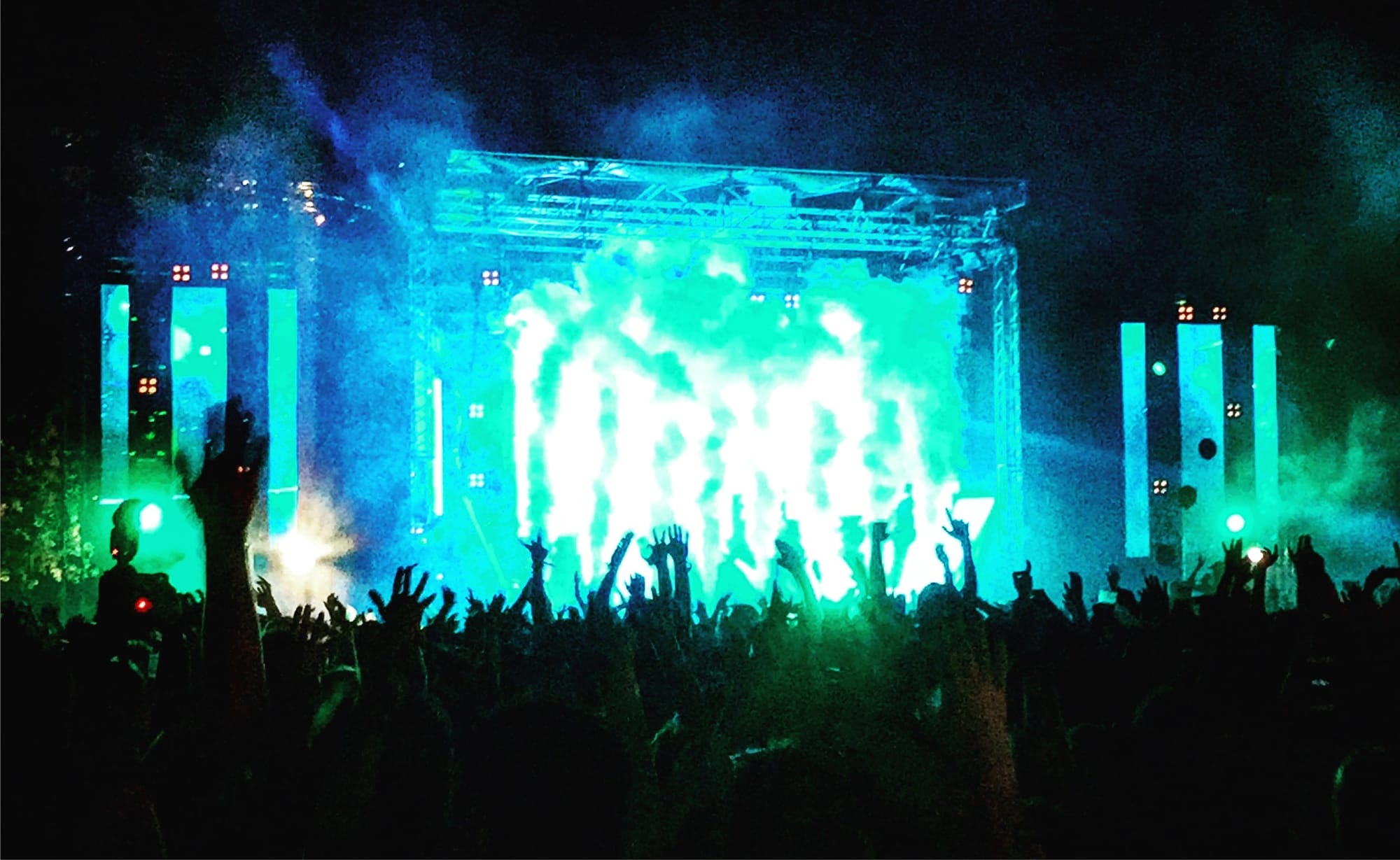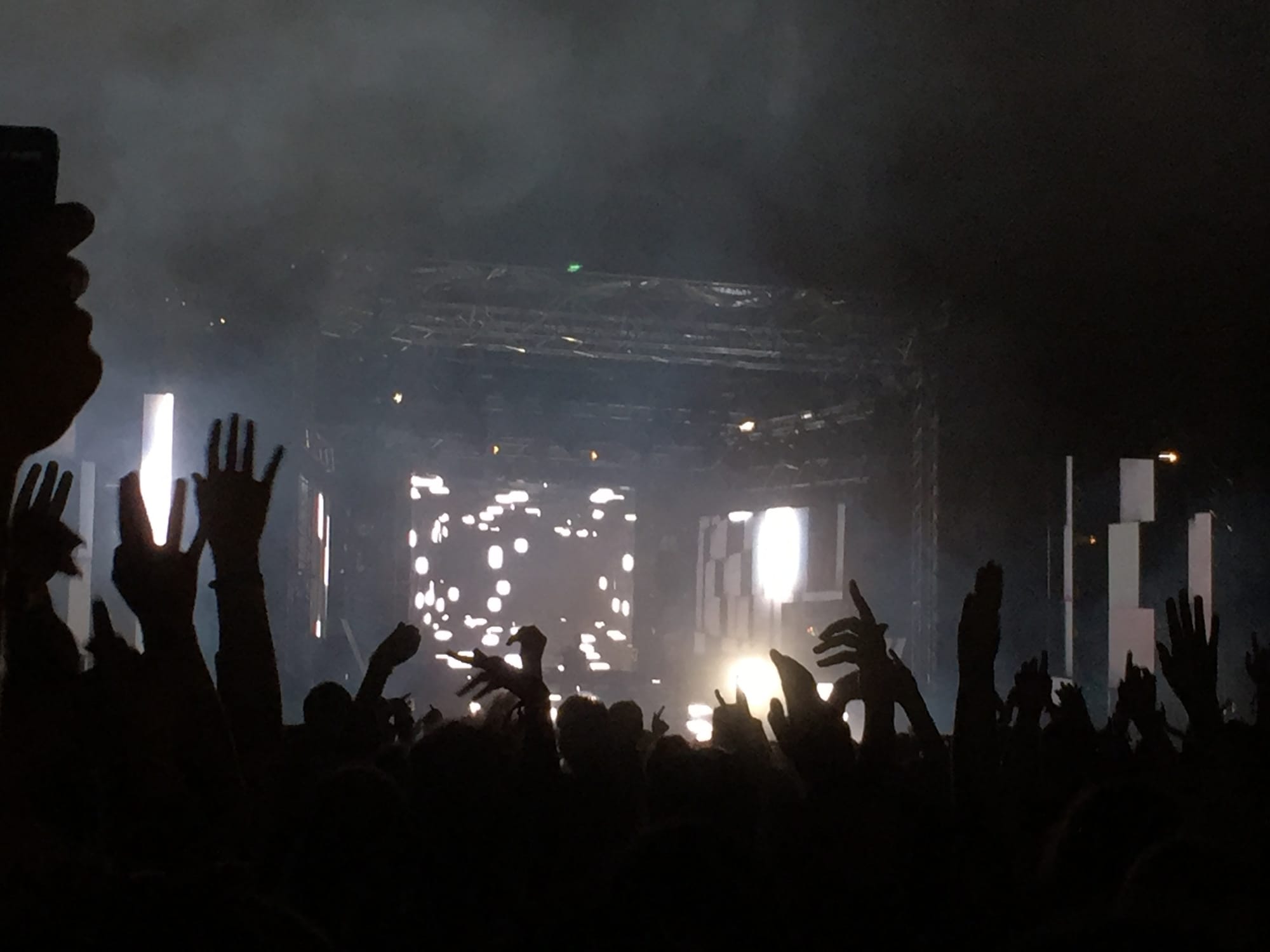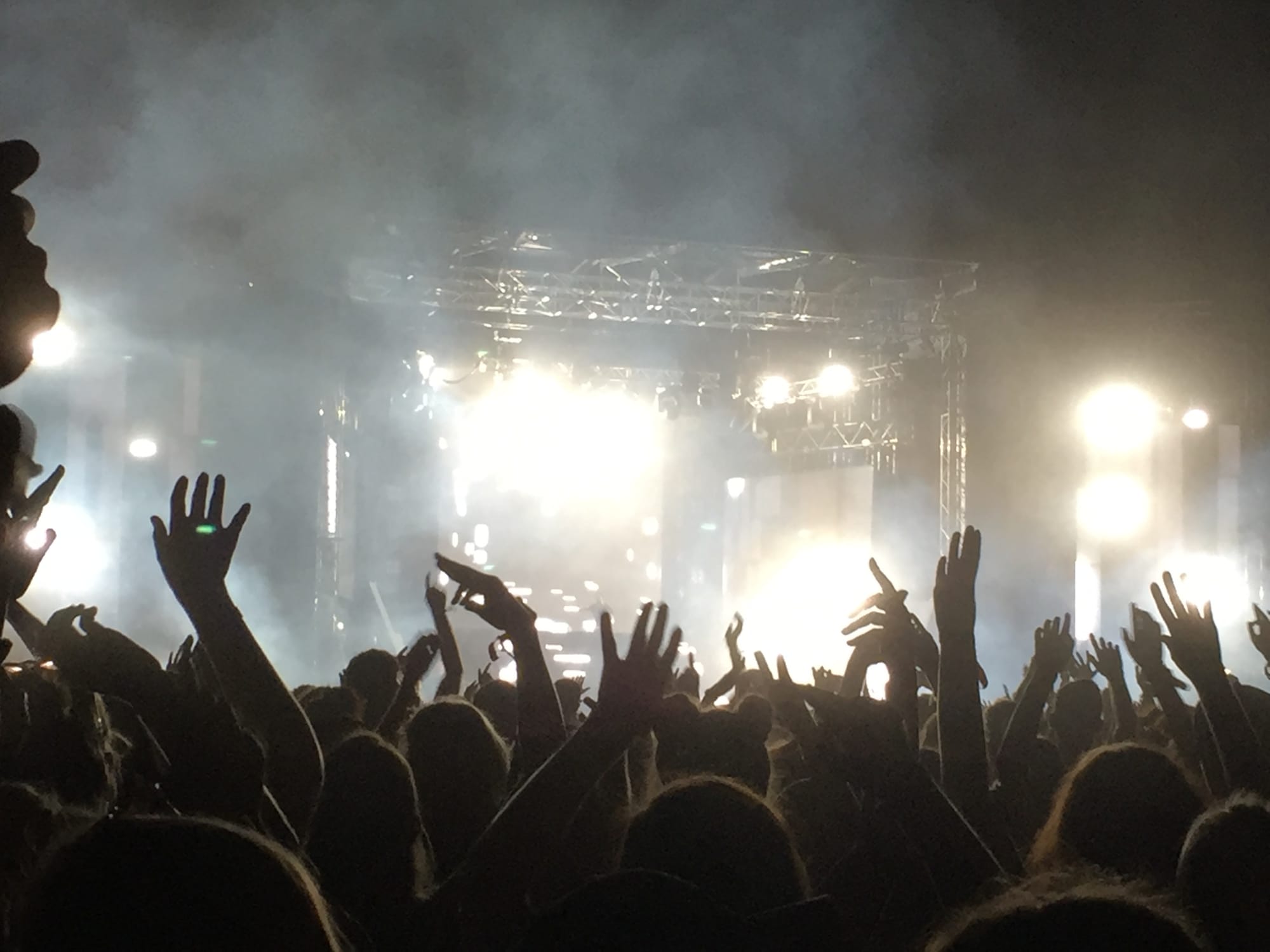 I have never been a big electronic music lover though the DJ sets were epic and a great way to keep you pumped up for the night. We kept the party going after the day before finding our way home.
Phil and I were (relatively) up and ready to go after a reasonable sleep / pass out and crash. We were pretty easy and not too bothered with the morning sets though were keen to see Years & Years and The Temper Trap. It was a shame that the two Aussie bands were playing at the same time though we managed a little bit of The Temper Trap before finishing with Years & Years, they were awesome live and definitely got the day going. We were up and about!
We got around Milky Chance in the early afternoon which built-in nicely to Major Lazer. Major Lazer just got everyone going, that classic late afternoon / early evening set when everyone is hitting a brick wall from lack of sleep and hungover from the day before but just gets you up and about with a hit of adrenaline for the rest of the night! Such a great set.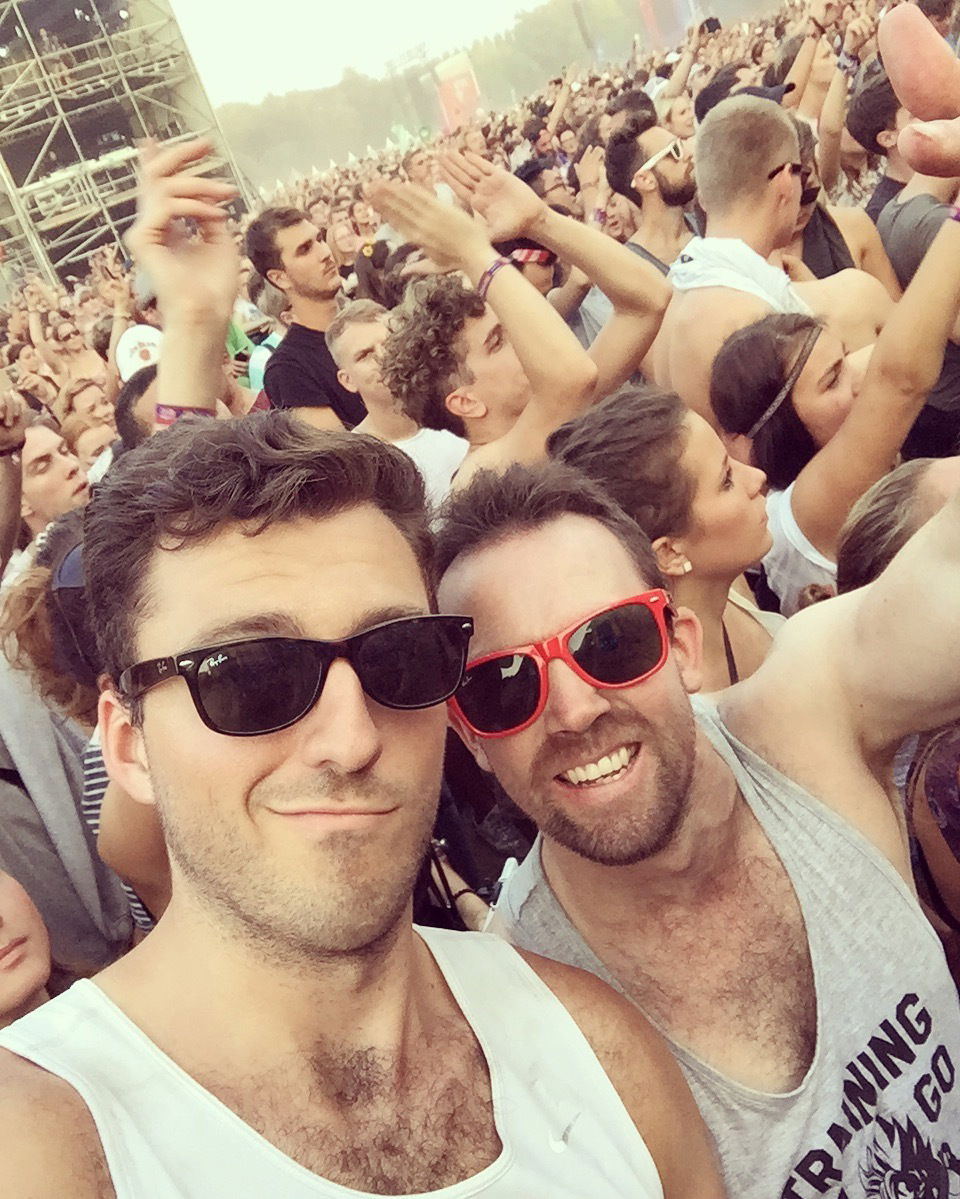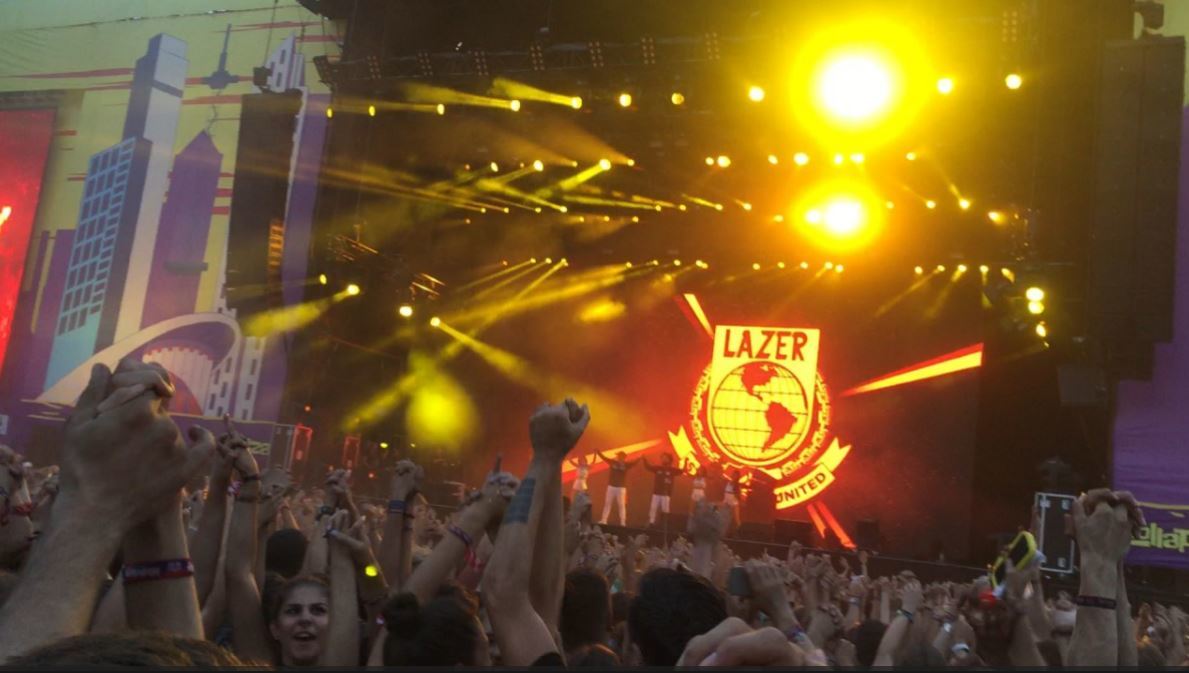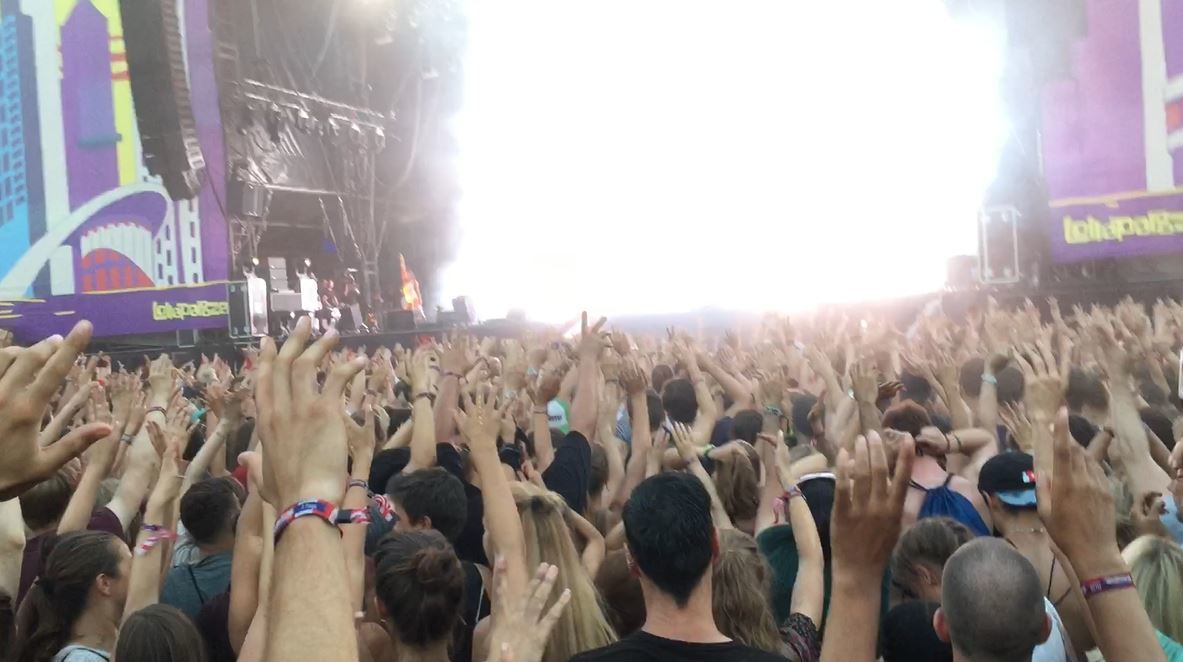 We caught up with Slot and Ro and Radiohead however they were a little slow after the Major Lazer set. So Phil and I headed off to watch Beginner finish off before finishing with Zedd.
It was all over! An epic two days partying with dust in our eyes and cold beer to moderate the body temperature. Such a fun few days with great friends!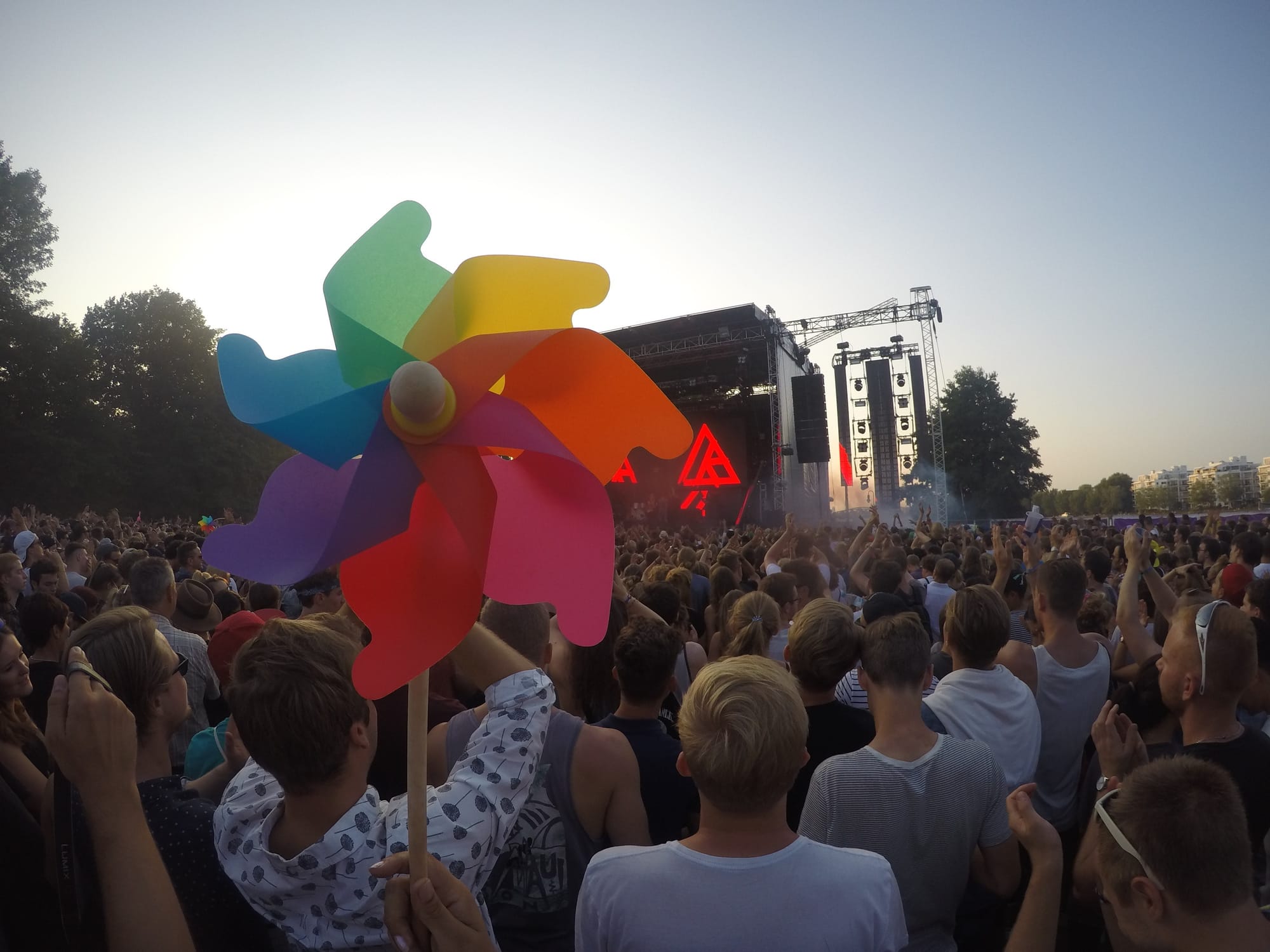 Lindsey Stirling, Years & Years, and Major Lazer stole the best sets for me though I had learnt a new appreciation for electronic music. Phil had opened my world!
It was a shame we lost Maddy and the girls on the second day though we found each other for the final Zedd set. We all had an epic time with great stories to catch up on each morning. We had evening flights on the Monday so we took the opportunity to explore a bit of Berlin and see some of the more historic sites. It was still sweltering hot though we prevailed to explore Berlin on foot before making our flight home.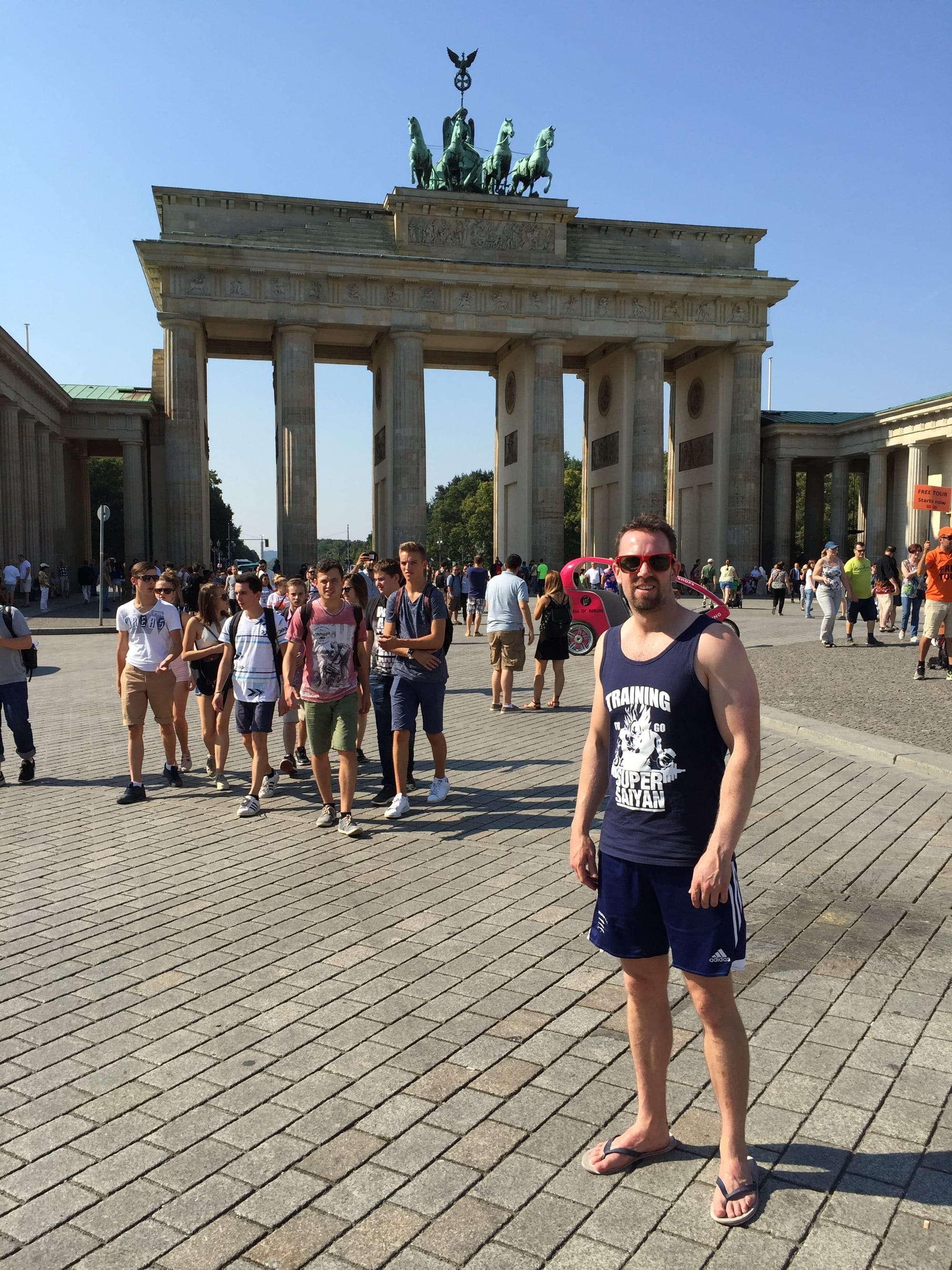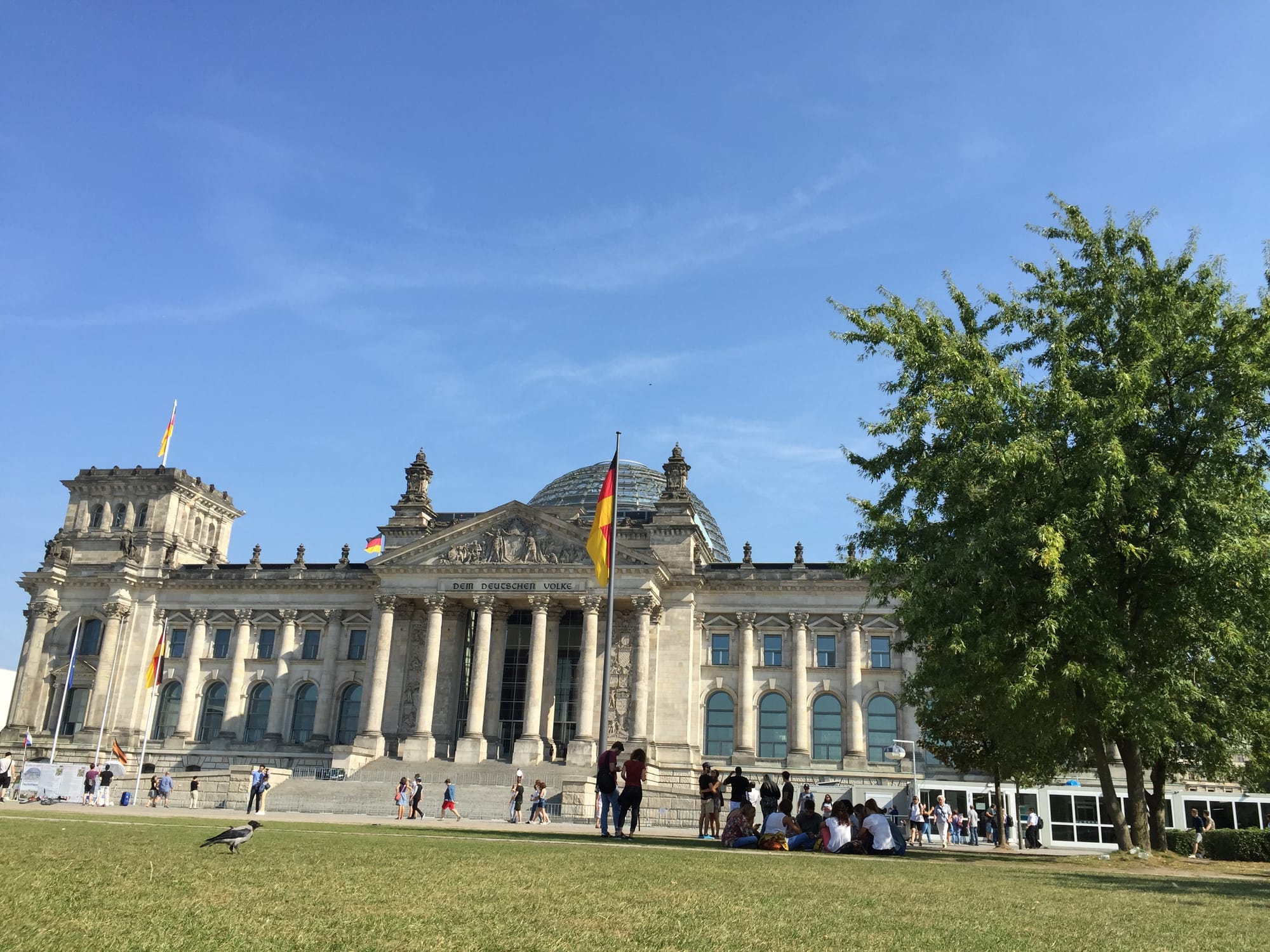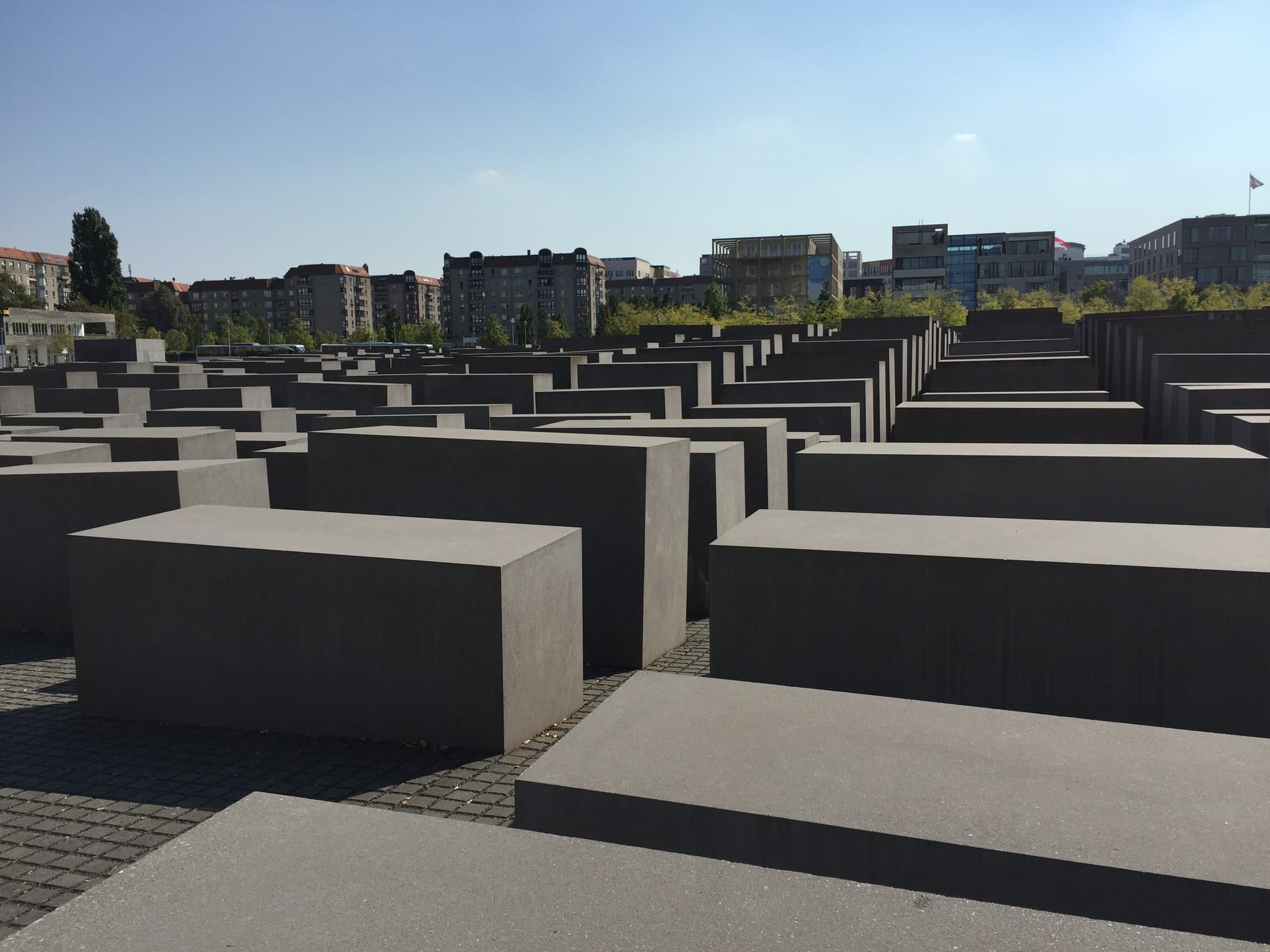 Phil headed back to Lalapalooza in 2017 with Fran and friends and I regret not going. It was my last year in London and I wanted to get to some different countries before leaving. Can't wait to get back to Lalapalooza again, hopefully, try the USA edition next time!