Portugal is a country that often gets forgotten for travellers when going to Europe. The old lures of France, Italy, and Spain alongside the new hot tourist destinations of Croatia and Greece often over shadow what Portugal has to offer. I love travelling through smaller countries as you can really capture the whole country and see so much more in one trip rather than continually going back and fourth to see new sites. However, in saying that I have been to Portugal four times and would recommend you get there and spend as much time as possible in Portugal!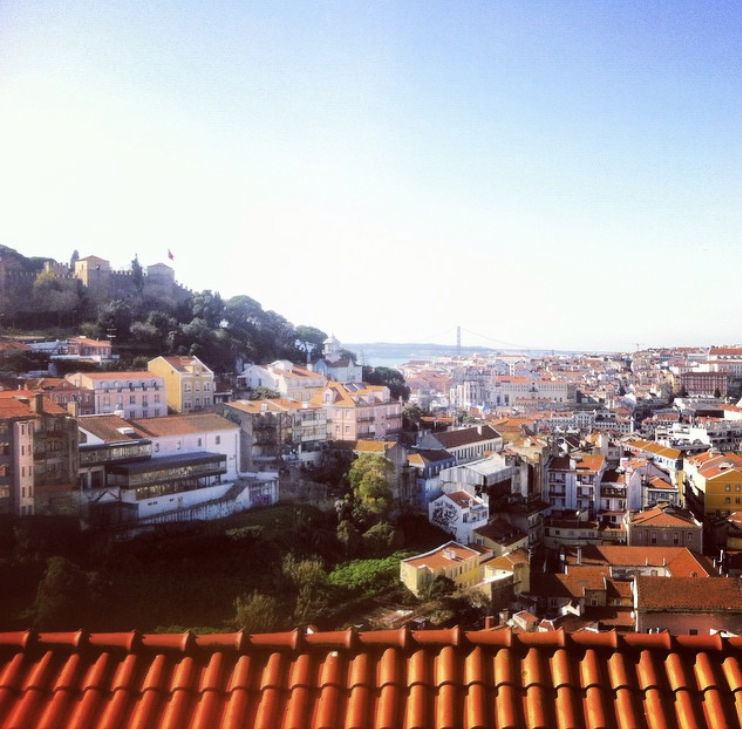 My first trip to Portugal was in early February 2015 with a friend of mine from the USA. We spent three days together in Lisbon which was just amazing.
Lisbon
My friends had told me for years how amazing Lisbon and Portugal was to travel to. I didn't know much about Portugal before arriving and was just taken away by the culture and beauty of Lisbon. Lisbon is a smaller European city however what it lacks in size it makes up in heart and diversity. Like all European cities Lisbon had a unique and amazing story to be told through its architecture, food, wine, and passionate locals.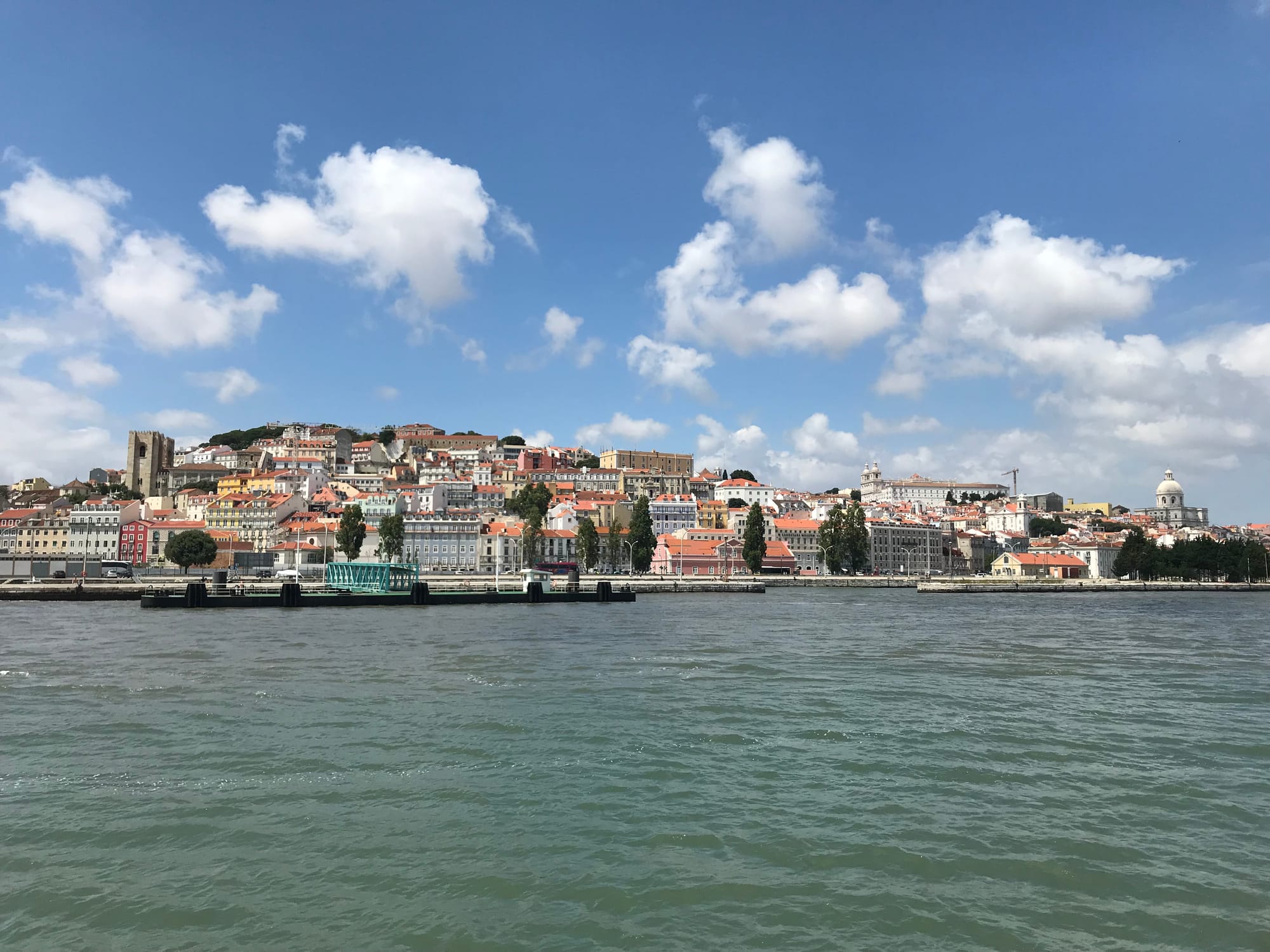 We stayed in a nice little Airbnb down some side streets on R Vale close to the Barrio Alto district which is a popular night life area with great bars, restaurants, and clubs. It was a great place to be located with easy access by foot to most of the old town and tourist locations.
The old town is so beautiful and even in February being the height of winter it was 10-14 degrees with beautiful funny days. Being February, it was not peak tourist season which made it so much easier to see more of the city rather than waiting in lines. The summers do get very hot in Lisbon so just be cautious travelling in July and August.
We did a morning walking tour which was really nice and exposed us to the main highlights and history of Lisbon. From the:
Mosteiro dos Jerónimos : Near the riverfront in Lisbon's attractive Belém neighborhood, the monastery, also known as the Hieronymite convent, was commissioned by King Manuel I in 1501. A beautiful piece of history that is worth exploring.


Torre de Belém : Built in 1515-21 as a fortress it is now a valuable and iconic structure on the banks of the river that is worth exploring.


Elevador de Santa Justa : A neo-Gothic elevator and beautiful structure built in the early 1900s which allows for great viewing over the city. You can either exit and walk across a bridge into Bairro Alto or opt to climb the spiral staircase that leads to the upper terrace. The views from the top are superb and take in a busy urban canvas of pedestrianized streets, picturesque squares, and the omnipresent castle and River Tagus.


Romanesque cathedral: The Sé: Was built in 1150 and has survived the test of times.




Praça do Comércio: Is Lisbon's central square where there are great restaurants and perfect place to relax for a drink after day exploring the city. Based on the river front there are beautiful views over the river with the backdrop of the lively city right over your shoulders.




Arco da Rua Augusta: If you get the chance, get up to the Arco da Rua Augusta for an elevated view over the Praça do Comércio and river front.


São Roque: Lisbon has so many amazing and breath-taking churches! São Roque is either or very close to the most dramatic to experience.


Aqueduto das Águas Livres / Mãe d'Agua das Amoreiras : The Águas Livres aqueduct is impossible to miss and an amazing memory of how the city has survived over the times. The Águas Livres aqueduct provided fresh water to Lisbon from 1748.


Basílica da Estrela: One of the grandest church in Lisbon and stands out in the city skyline. Definitely worth exploring.


Castelo de São Jorge: The St. George's Castle is situated in a spectacular position near Alfama on the peak of a hill overlooking the Portuguese capital. This is one of Lisbon's most popular tourist destinations. Its impressive battlements, engaging museum, and fascinating archaeological site combine to make the castle a rewarding experience for all travellers. The views over the city and river are just amazing on a clear day. Don't be afraid to walk back to the city through the back streets of the old town where we found plenty of great local restaurants with great food and wine.
Going out and food
Lisbon has amazing night life from great restaurants and clubs on the river front to hidden streets and alleys that are bubbling with local music and dancing. Pastel de nata is the local pastry that you must have! The most famous café selling Pastel de natas is in Belem and it is worth the que. Definitely try with a little cinnamon sprinkled on top!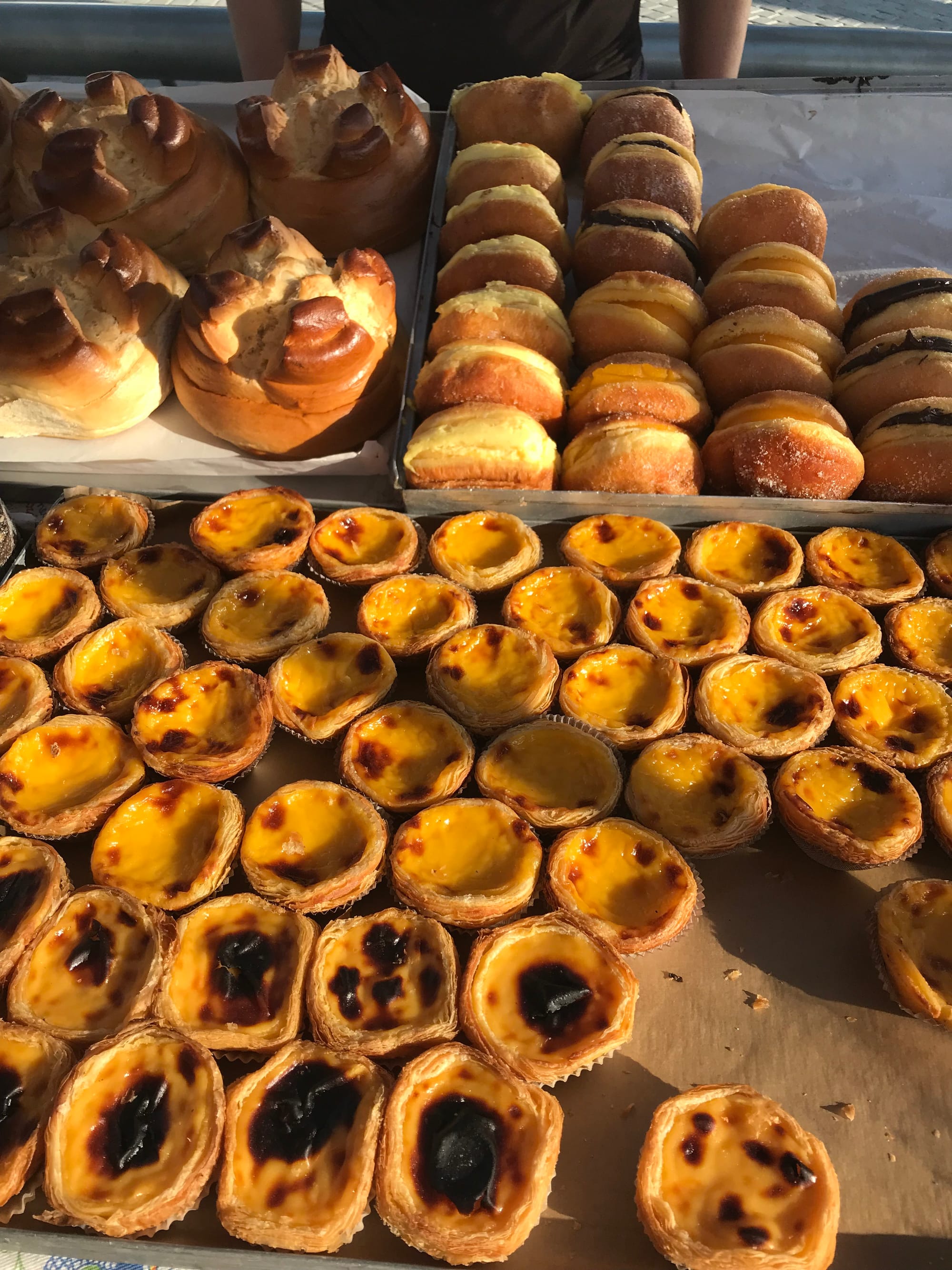 Restaurants/Cafes:
Chapito a mesa: Costa do Castelo 1, 1149-079 Lisboa, Portugal, is a great place for lunch. It is close to the St Georges Castle which makes it perfect to break up the walk up or down the hill…or both if you want to really treat yourself! The views over the city are amazing! You may need to make a booking in the high season.
http://chapito-a-mesa.thefork.rest/en_GB/




Portas do Sol: Close to Chapito it is a perfect place to relax for a coffee or drink over looking the city. Really nice way to spend an afternoon and watch the sunset! We loved it here.


Príncipe do Calhariz: We found this restaurant the first time I went to Lisbon. It has great traditional Portuguese food and atmosphere. For dessert the waiters wondered around with a huge bowl of chocolate mousse, to this day it is still the best chocolate dessert I have had in my life. So rich though light and fluffy, I could have finished that bowl myself! It is located on the edge of Barrio Alto making it perfect to eat and then wonder out into the streets for a fun night of partying!


Restarante Papaçorda: Rua da Atalaia 57, 1200-037 Lisboa. A fun place to go for dinner with great local food and atmosphere.
https://papacorda.com/


La Brasserie de L'Entrecote: There is only one item on the menu, just beef with sauce and chips but absolutely awesome meat, traditional Portuguese, delicious and definitely worth trying.
http://brasserielentrecote.com.au/


Kaffeehaus: Perfect for a brunch. Rua Anchieta 3, 1200-023 Lisboa. Kaffeehaus is a great café for brunch / lunch or to just stop buy and recharge your battery. http://www.kaffeehaus-lisboa.com/


Restaurante Bota Alta: Travessa da Queimada 35-37, 1200-364 Lisboa (Barrio Alto district). Serves typical Portuguese food, the cod is delish! Just next door there is a mojitos bar/pub with great live music.


Martinho da Arcada and Cafe Brasileira: These are two very famous coffee houses in Lisbon that serve great local coffee and are known to be the oldest coffee houses in Lisbon. Even though I don't drink coffee they were great experiences.


Drinks/Nightlife: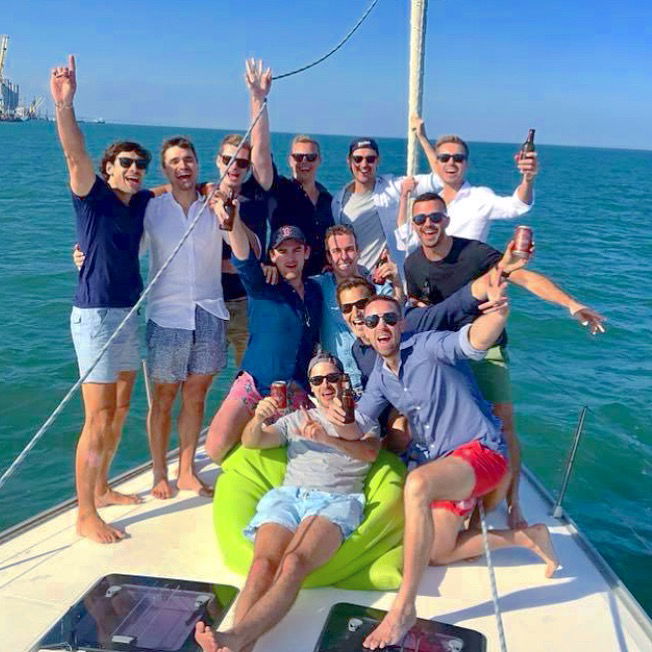 Barrio Alto District: As mentioned above there are a lot of great cool places for having drinks in the Barrio Alto district. The Barrio Alto district is an area of small streets and alleys that have lots of little bars and cafes where everyone just floods out onto the streets to drink and party. There is often live music and great atmosphere to enjoy here! Perfect place to experience the local scene and meet some great people.


Silk: Rua da Misericórdia 14, Edifício Espaço Chiado - 1200-273: Silk is a rooftop bar looking over Lisbon, if you like a taste of the more modern style nightlife definitely get a seat at Silk for some great cocktails and view of the city.
https://silk-club.com/


Cais do Sodre Lisbon: To experience a more local night out Cais do Sodre is another popular local street in Lisbon that has great local restaurants, bars and fun night life.


The Music Box: Is a well known and great nightclub. Like K Urban Beach, if you want to dance the night away definitely find your way here for an amazing night!
https://musicboxlisboa.com/mb/


K Urban Beach: On my third trip to Lisbon I was on a bucks/stag/bachelor party with a group of 14 Aussies and we hired a table at K Urban Beach, it was a great night there! If you want the large night club experience with great music and atmosphere, then definitely get to K Urban Beach for a night of partying.



I went back to Lisbon in 2017 for a work legal conference. We were based on the outskirts of Lisbon though did some team building activities in central Lisbon where were really fun. We did a great cooking class and tour of the city which was more on the corporate side of things but still a great experience.
Most recently I was in Lisbon in July 2018, as mentioned above for a bucks party. Obviously, this time was more about the party rather than taking in the culture experience. Lisbon is a fun party city with so many different options spread out across the city. We hired a yacht for a day which was so much fun to see Lisbon from the water. Lisbon is slowly becoming a popular bucks/stag party destination as it is still relatively cheap compared to the rest of Europe, great weather all year around, and can be a little more relaxed on what you can do there. One friend hired go-carts and drove around the city drinking and partying all day on his bucks/stag party in Lisbon.