London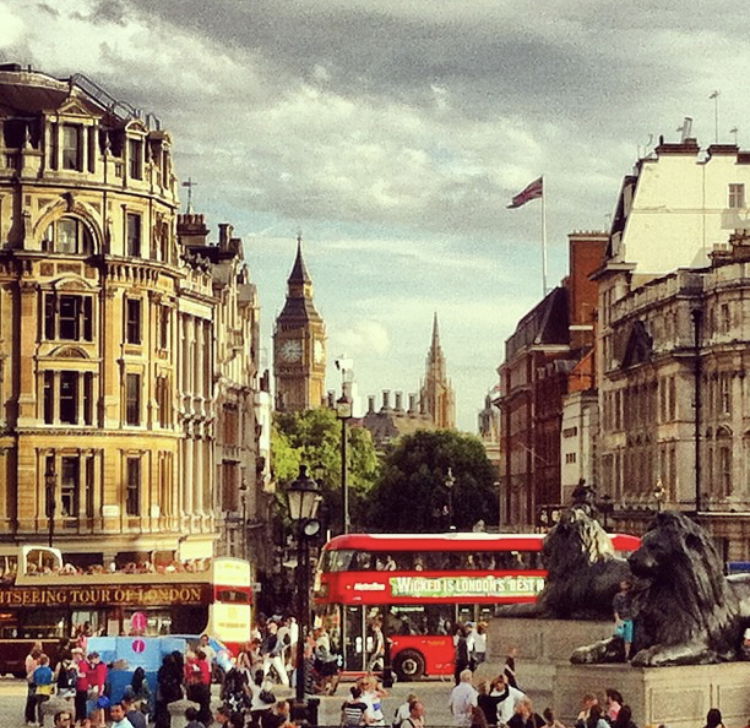 I had the pleasure of living in London for five (5) years from 2013 -2018. I had an amazing experience living in Queens Park (6 months) and South Hampstead (4.5 years). Here some tips to see London in a different and affordable way.
Getting into central London from the airports:
Airport

Travel

Heathrow

Heathrow Express: Buy online as early as possible to save money. Takes you into Paddington Station in 15-20 minutes which has a number of tube lines and overground trains.

Piccadilly Line: Depending when you are going along this line, it takes around 90 minutes to get into Covent Garden. Easy to purchase an Ooyster card from the tube station at the airport which is 5 quid which you can get refunded if you return your Ooyster card. It is a cheaper option to get into central London however just depends on how much time you have.

National Express: The bus again is a cheaper option and best to book as far in advance as possible for cheaper tickets. Depending on where you are going in London can take 90 minutes to get into central London.

Stansted Airport

Stanstead Express: Departs from Liverpool Street Station. Again try purchase your train ticket as early as possible for saving money. Despite being an express train it still takes 45-60 minutes to get out to the airport.

National Express: This is a cheaper option and best used for early morning or late evening flights when street traffic is low. It is often quicker than the train if during low street traffic times.

Luton Airport

Thameslink: This runs regularly from central London to Luton Airport. It is cheap and takes around 30 minutes from central London. A shuttle bus runs regularly from the Luton station to the airport which is around 5-10 minute bus ride. You'll need to get a separate ticket for the bus ride which is cheap.

National Express: As above, a cheaper option though best used when traffic on the streets is low (early morning and late in the evening).

Gatwick Airport

Gatwick Express: Runs regularly and can be purchased from the airport however buy in advance to save lining up and cheaper tickets. It runs from the airport to London Victoria station which is central and has good tube connections. It takes around 30 minutes.

National Express: As above, a cheaper option though best used when traffic on the streets is low (early morning and late in the evening).

City Airport

DLR/Tube: You can take the DLR into central London which then has good tube connections to get around London.
Tube strikes: It doesn't happen often, maybe once a year though just google London tube strikes before you arrive in London just to check as it is a nightmare to arrive in London if the tube strikes are occurring. The tube runs London, when they are not running the city almost comes to a standstill and there is just craziness on the streets.
Getting started – let's explore London by foot!
London is such a beautiful city to see on foot, with all the traffic and small roads I say skip the tourist buses and get out and enjoy the city by foot. Many of the tube stations in zone 1 are so close together it is often quicker to walk and embrace the beautiful architecture, history, and London vibe than tube all the time.

Day walks:
These are my two favourite day walks in London. I would always take my family and friends visiting on these walks as you get to see so much of London and get two different experiences of the city.
Start at Borough Market (fav place in London) near London Bridge station for breakfast/brunch (bring cash if you can as most stores only take cash though there are some ATMs around). Then when finished brunch and teasing your senses walk over towards the Horniman at Hays walking through the arcade and then head west along the Thames towards London eye. There is a foot path all along the Thames with lots of classic old pubs and alley ways to explore while taking in the views of the city. When you arrive at the Tate Modern museum (free) duck in for an exciting experience of modern art, my favourite room is the USSR propaganda room!
When finished cross over the Millennium Bridge to St. Paul's Cathedral to experience one of the most beautiful cathedrals in the world. Wonder back over the Millennium Bridge and continue towards the London eye, check out the markets and entertainment at Southbank and don't be afraid to pick up a beverage or some market food to keep the energy up.
Cross over Westminster Bridge to see Westminster, Big Ben, and Westminster Abbey. Walk up to Trafalgar square (go past 10 Downing street), then walk towards Buckingham Palace to finish the day.
This is a really nice day walk and you generally see all the main iconic sights of London. When you finish at Buckingham palace you can then go straight out in Mayfair or Soho for a fun night.

Again, start at Borough Market/London Bridge station, walk to Maltby lane market (15 min walk, lil less touristy and hidden food market) for brunch, amazing food from around the world, particularly like the scotch eggs, South African burgers, and gourmet cheese burgers. Make sure you take some cash as not many ATMs around. Walk back towards Borough Market, cross over Tower Bridge to check out St Catherine's Dock. Then walk past/around Tower Hill and into the city past the Gherkin, Lloyd's of London, Leadenhall Market (oldest market in London, stop and have a cold drink here), go up Heron Tower to Sushi Samaba for a cocktail and enjoy the view over London. Make sure you have some nice smart/casual clothes on to get up to Sushi Samba on the 40th floor. Then walkthrough Spitalfield markets to Brick lane. Both great street markets selling tastey street food and ornaments/antiques. Wonder around to Shoreditch high street or Dinerama for dinner/drinks. You'll see more the hipster side of London on this walk. Again another walk I always took people on as you see a different side of London.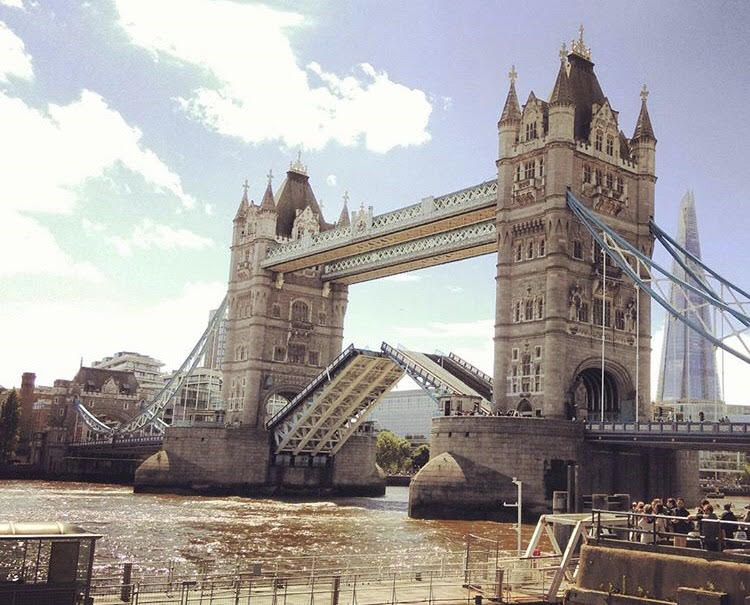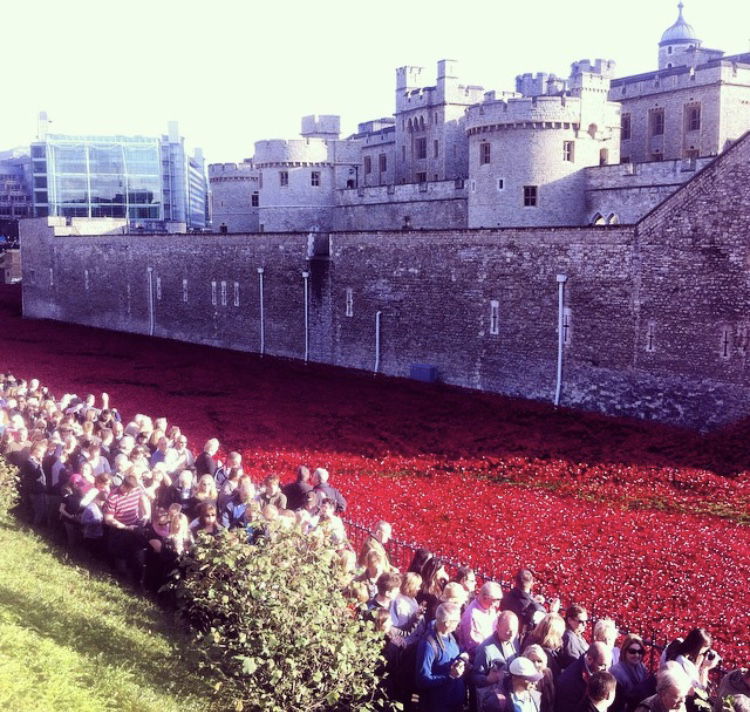 There are so many different little cities in London which offer a variety of places to explore and go out. I loved exploring different areas of the city to go out for brunch, lunch, dinner, or to party. You can get off at a tube station and forget that you are in London. Below are a few of my favourite places to check out depending where I am going out.
Soho/West End
Soho and the west end can be a little touristy and expensive however there are some great places hidden away that tourists often miss that are great value and so much fun. But don't get me wrong some of the nice restaurants and cocktail bars are truly special and worth the experience!
Going out:
There are so many great bars and cocktail bars in Soho that are fun to bounce around between. Unless you are locked into one venue I definitely recommend bar hopping around or having an impromptu pub crawl with your mates. However these are a few of my favourite places:
Archer Street cocktail bar in Soho (on Archer Street) is really phenomenal! Book a table/your name on the list or get there early before 8.30 on a Wednesday-Saturday), amazing experience there! This is my favourite place in London for a unique west end experience. Definitely need to go!
Often does open mic nights on a Tuesday night with great local London talent coming to perform which is great to watch. https://archerstreet.co.uk/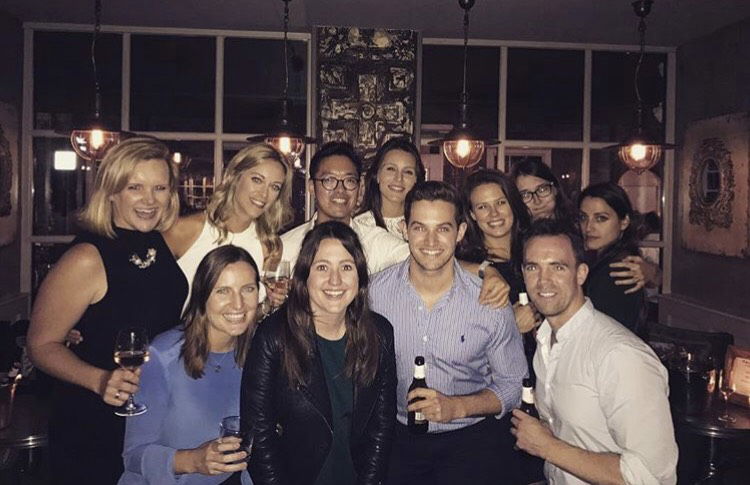 Kingly Court (just off Regent street) is really fun – Cahoots is a famous cocktail bar there, gotta book in advance. It is a cocktail bar in an old tube station. If you have been wondering around Soho/London this is a nice place to relax and have a drink/bite to eat.


Heddon Street (Just off Regent Street) just off regent street has some nice restaurants/cocktail bars to check out.
Aqua Spirit: Nice rooftop bar looking over the city, definitely worth ducking up for a drink to rest up after a day shopping or before/after a theatre show.
Selfridges Rooftop Bar: Iconic rooftop bar in London that is worth checking out for a fun afternoon.
Dining in Soho/West End
Chotto Matte: is my favourite restaurant in London, Japanese Peruvian fusion, really nice and well-priced for a Soho restaurant. Soft shell crab sushi is amazing. https://www.chotto-matte.com/

MASH (Modern American Steak House): is an expensive steak house though if you like your steak and want to treat yourself go here! You won't regret it! https://www.mashsteak.co.uk/
Flat Iron: great steak house with only two steaks and a handful sides to choose from. Original Flat Iron is just off Regent Street in Soho but they have expanded now. Definitely worth going, the eggplant side dish is amaaaaazing! Can't book, so you need to line up, get there early! https://flatironsteak.co.uk/
| | |
| --- | --- |
| Cay Tre: Fresh Vietnamese. Beautiful for sharing plates with friends. | Bocca di Lupo: Fresh Italian with a beautiful setting. Cant book so make sure you get in there early. |
| Barrafina: Modern Spanish tapas, perfect for a fun night and sharing beautifully prepared tapas. | Blanchette: Beautiful French restaurant. |
| Ceviche Soho: Peruvian with a modern twist. Simple fun setting that is great to order a mixture of plates with friends. | La Bodega Negra: Modern Mexican restaurant. Designed from the outside like a peep show but don't worry the show inside goes beyond an extra bit of skin on show. |
| 100 Wardour Street: Great food & live entertainment. | L'Escargot Restaurant: Classical French restaurant, great food. |
| Berners Tavern: Really nice British restaurant, beautiful decorated. https://www.bernerstavern.com/ | Dishoom (three restaurants in London): King's cross Dishoom is more famous for great Indian food. No bookings, gotta line up so go at non-peak times as always so busy. http://www.dishoom.com/ |
| Duck and Waffle: Is a famous breakfast café – top of Heron Tower so has amazing views, it is open 24hrs. https://duckandwaffle.com/ | Sushi Samba: Also at the top of Heron Tower….pricey and never won me over for the food (sushi and food wasn't that great for what I paid) but good to go up on a sunny afternoon for a cocktail and enjoy the view, see London day walks. Dress smart/casual to get in here. |
| Sketch: This is a really fun and cool place to go out. There are two rooms, Michelin star dining or a separate dining room. Both dining areas are sensational. No doubt you have seen people take selfies with giant egg looking port aloo toilets, this is Sketch. Edgey, fun, different, and great food/cocktails. | Texture: Really nice Michelin star restaurant in London. Definitely worth the treat if you have some extra cash that needs spending. |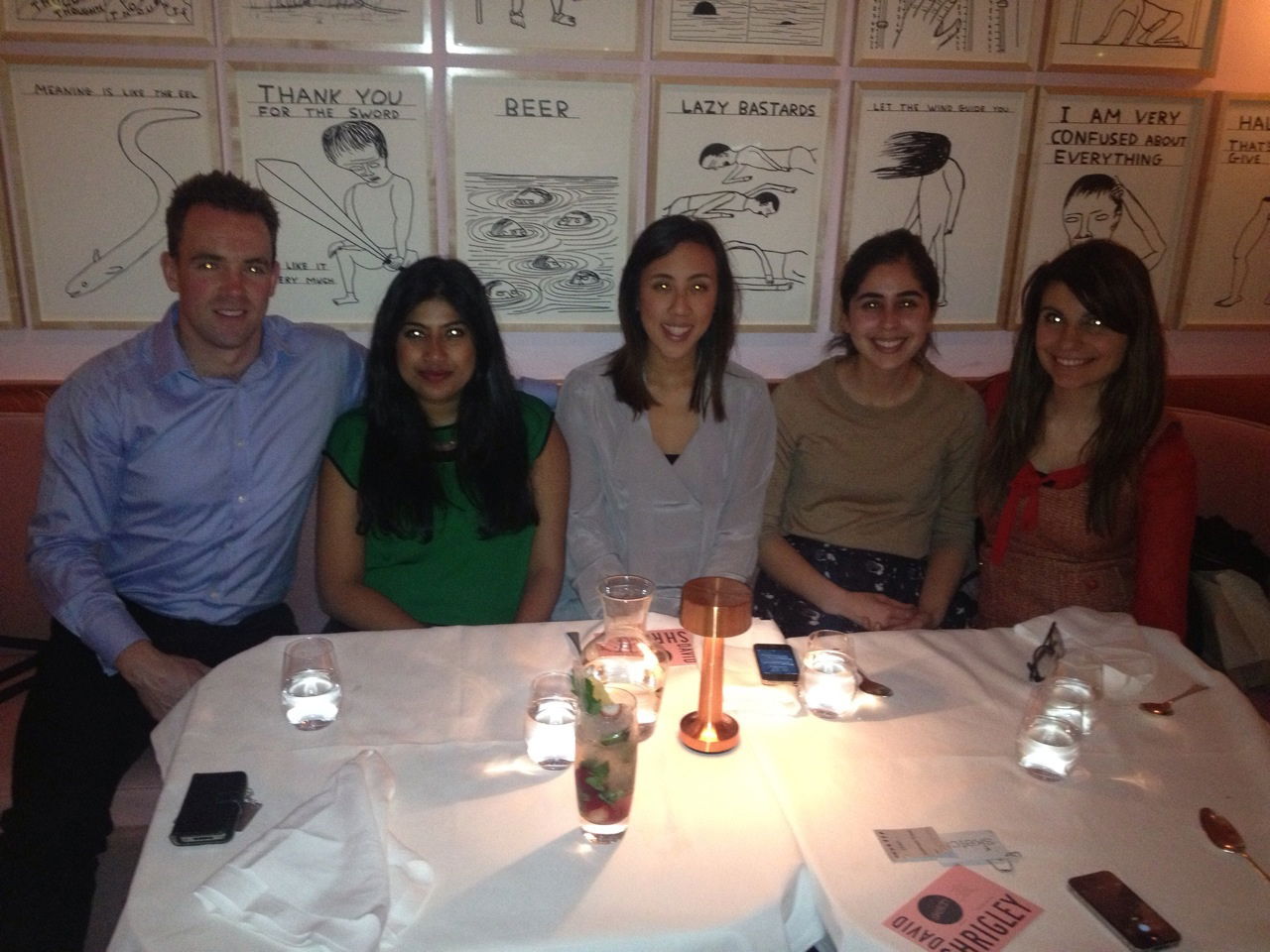 Rooftop bars
London has a number of great rooftop bars that are a perfect way to escape the noise and madness on the streets.
London Me Hotel: Has a great roof top bar at the top – Radio Roof Shack. High end hang out of London though really nice to go there for a drink and enjoy the view over the city. You'll need dress smart casual to get in though it is worth it, so make sure you get your night time best out. Nice place to go for a cocktail before a theatre show or going out in the west end. https://radiorooftop.com/




Maddison: At the top of One New Change which is a shopping centre. Great rooftop bar overlooking St. Paul's Cathedral and the city.


OXO Rooftop: Nice rooftop with great views over the city. I found it more fun to go to roof top bars for a cocktail rather than doing the London Eye. https://www.oxotower.co.uk/who/oxo-tower-restaurant-bar-brasserie/
Mayfair:
LuLu's: A premier members club in London. If you know someone who is a member definitely get along for a fun night. Luckily was invited a few times and always a fun night.


Mahiki: Known as one of the premier cocktail bars in London with regular handout for upper class Londoners. Personally not my favourite place in London though fun to check out of you have the money and time https://mahiki.com/


Chiltern Firehouse is a famous restaurant in London. If you can afford it definitely book a table here it is worth the experience. http://www.chilternfirehouse.com/
Sloan Square has some nice restaurants and great places for brunch.


The Wolseley: Classic British/European restaurant. Nice brunches and great experience. Book in advance. https://www.thewolseley.com/


Novikov: Nice restaurant and cocktail bar downstairs. Book in advance for the restaurant. https://www.novikovrestaurant.co.uk/
General pubs and activities in central London
The Ned. A London member bar in central London though great large bar with great food. Worth the experience to go! https://www.thened.com

Mr Fogg's residence: Little harder to find and to get into though if you can definite try get a table. Great way to spend an afternoon or evening with friends or a close date! https://www.mr-foggs.com/mr-foggs-residence/


Mr Fogg's Tavern: Fun rustic / Victorian style decorated tavern. Great experience and fun to take some friends for a night out! https://www.mr-foggs.com/mr-foggs-tavern/


The Folly, The Anthologist, The Gable are all owned by the same group and they are big modern style bars that are always busy after work. Decent food for a bar and good atmosphere. Popular after work drink hangouts in the city.


The Water Poet: Nice pub with good outdoor area.


The Churchill: Great London pub with crazy decorations named after the Great Winston Churchill and an iconic London pub to experience a pint or two.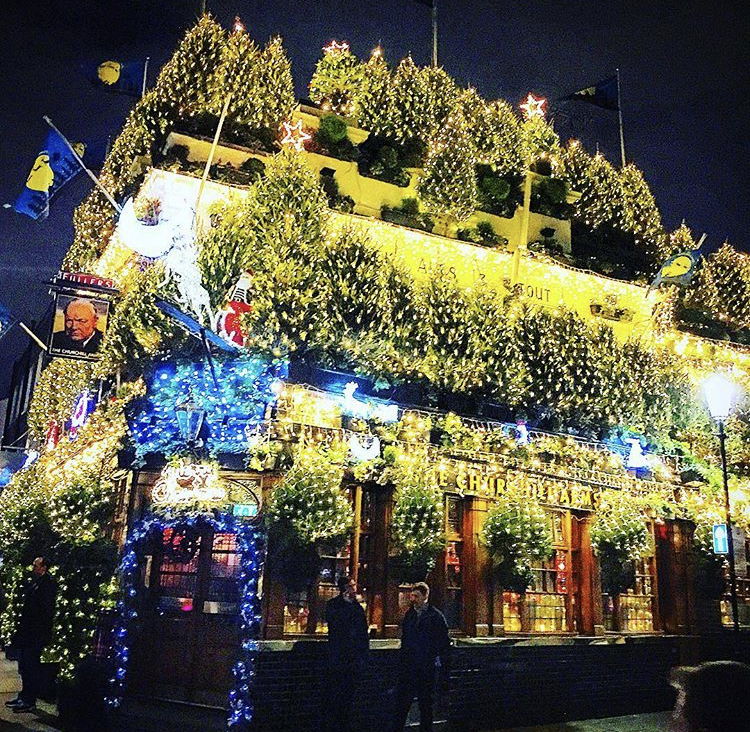 Broadgate circle: At the back of Liverpool Street station. Nice to go on a Friday afternoon/evening as great place for after work drinks.


Leadenhall Market: The oldest market in London which has now been converted into lots of pubs and restaurants. The Lamb is a London institution pub that is always busy. Right in the heart of the insurance district it is a popular place for business people to enjoy a pint after finishing a deal.


Bottomless brunch is a massive thing in London so definitely book a few of those in. Range from 40-50 quid to 100+ quid so just depends on where you want to go. Flight Club was fun for bottomless, the Big Easy in Covent Garden is very popular. Again you will need to book!


Flight club: This is a fun darts house and great bar. Interactive and allows players of all standards play together. Really fun way to spend a few hours with friends (book in advance) and even better to have the bottomless brunch option. https://flightclubdarts.com/


Along the Thames near Temple tube station there are boats moored on the side of the river that have been converted into bars. They are really nice to sit and relax on a sunny day watching life go past in London.




Homeslice in Seven Dials (Covent garden) has great pizza. http://www.homeslicepizza.co.uk/


Gordon's Wine Bar is awesome! Really old wine bar (maybe oldest in London…)with nice cheese platters, one of the oldest wine bars in London. Gets really busy on a summer day but great to go to regardless even if busy! https://gordonswinebar.com/

Farringdon area has awesome restaurants and bars – Polpo is a famous Spanish restaurant, Up by Exmouth Market has nice lil places like The Quality Chop House, Paesan Exmouth Market, Hammer & Tongs.

Fitzrovia is a nice area with fun restaurants/cocktail bars that isn't as expensive or busy as Soho or Mayfair.
The Lucky Pig
The Long Bar
Punch Room
Mr Fogg's House of Botanicals
Bourne & Hollingsworth Bar
All these are fund venues to hang out with mates and enjoy different experience when going out in London.

Camden – lil edgy but cool. Camden markets, the Lock, and around the canal are fun to check out.
Jazz Café, Electric Ballroom, XOXO, The Round House, The Blues Kitchen, are great locations for live music and gigs. Definitely check out who is playing for a cheap gig, most are around 20-40 quid for tickets.
East London
East London is more the hipster/alternative area of London so there are lots of different style cocktail bars, pop-up restaurants, street markets, great live music, etc. Brick Lane markets on Saturday are really popular, SoFar Records is really good to go to for local music nights, Spitalfield markets is a famous market. Other places to check out:
Queen of Hoxton: Fun bar with a rooftop with good vibes. In summer they turn the rooftop into a cinema. http://queenofhoxton.com/


Pizza East: great pizzas and fun night. http://www.pizzaeast.com/


Dinerama: Lots of lil pop up restaurants/bars in one location. Really nice and fun to try lots pop up food. https://www.streetfeast.com/market/dinerama


Barrio East Shoreditch: Restaurant/cocktail bar with fun music and good food. https://www.barriobars.com/shoreditch


White-Chapel is very diverse so lots of great Turkish, India, Bangladesh, etc restaurants and street markets. Needoo Grill and Tayyabs are famous/popular Indian restaurants that are BYO, really cheap, and good food


The Hoxton Seven: Nice cocktail bar. https://hoxtonseven.com/


Ninetyeight Bar: Fun cocktail bar. https://www.ninetyeight-bar-lounge.co.uk/


Ballie Ballerson: Fun unique cocktail bar. https://www.ballieballerson.com/


The Book Club: A popular bar / café with good food. http://www.wearetbc.com/


Just wonder up Shoreditch high street / Brick Lane for lots of lil markets and places to check out. Go down lil lanes like Rivington Street or Curtain Road and there are heaps of fun places to check out for brunch or drinks.


Hoxton Square: Nice for fun bars and restaurants like the Red Dog, Louie's Hot Chicken, and Happiness Forgets.

Going south
Brixton is a fun area to check out if you have time. Great food markets and cheaper restaurants. West Indian vibe around here.



Brixton Pop: Is a fun pop up restaurant and cocktail bar area with live music and great atmosphere. Always fun throughout the year. https://www.popbrixton.org/




Brixton markets: Fun to wonder around and explore for great food.


Electric Lane: Not the easiest to find though there are a couple great lil restaurants like Franco Manca, Happy Dumplings, Fancy Funkin Chicken, Thunderbird Fried Chicken, etc that are really fun and cheap.


Duke of Edenborough: Great pub in the summer or on a sunny day. http://dukeofedinburghpub.com/



The Junction is a fun bar.


The Prince Albert: Is an institution down in Brixton, always a fun night to be had.


Three Eight Four: Is a fun cocktail bar with nice sharing places. Great for a date night. http://www.threeeightfour.com/


Dogstar: Classic Brixton style cocktail bar and restaurant. https://dogstarbrixton.com/


O2 Brixton Academy: Live music institution. So many great bands and artists play here. Usually can get tickets for a reasonable price. Definitely check out who is playing for a fun night out. https://www.academymusicgroup.com/o2academybrixton/



Electric Brixton: Another great live music venue that is worth checking out who is playing. http://electricbrixton.uk.com/

Putney:
Putney is a nice area of London with good access to nice parks and pubs/restaurants along the Thames. Great sunny day or summer place to hang out. Great to place to tube to and just wonder back towards London in the summer stopping at the various pubs and parks along the Thames to enjoy the London vibe along the Thames.


Putt in the Park in Wandsworth Common is a nice relaxing way to spend a few hours with friends or to go on a date https://www.puttinthepark.com/courses/wandsworth-park/


Classic pubs like Fox and Hound's or Bricklayer's Arms are classic English pubs.



Toy Shop is a fun cocktail bar with good music. https://www.thetoyshopbar.com/


The Rocket and Boathouse (http://www.boathouseputney.co.uk/) are nice bars/restaurants along the Thames to enjoy a meal and drink.


The Ship: Little closer to Wandsworth though a great pub on the Thames that does really good Sunday roasts and nice place to relax for a drink on the Thames. https://www.theship.co.uk/


Special experiences:
Royal Opera House: Amazing to experience an opera here. Nice to dress up for a night at the opera to. I am not a huge opera fan though the experience along was amazing. There is a nice room top bar at the Opera House as well which is enjoy a refreshing drink. Check out what is on and get involved. https://www.roh.org.uk/


Royal Albert Hall: Beautiful hall in Kensington that has such a variety of entertainment. I do love the live music for movie score / background music played live while the movie is showing. https://www.royalalberthall.com/


Sunday Roast, huge part of UK culture, every pub in London will do a Sunday roast however….book a table at the Holly Bush in Hampstead – best Sunday roast in London! The Roast Lamb is sensational!




Try wonder around chancery lane and Holbon tube stations as this is where the law courts are and lots of lil bars that are 100s of years old and where the barristers go for drinks after a day in court. Ye Ole Cheshire Cheese is the oldest bar in London and a real quirky experience. Lots of old barrister/lawyer pubs around there with lots of tradition which are cool. (I worked as a lawyer in London for 5 years so I found it all interesting)


Near Warwick avenue tube station there are some nice lil restaurants on the regents canal – The Waterway, the Summerhouse, Little Venice, etc which are nice to have a meal/bottle of wine. Again, quiet relaxing places which are sometimes hard to find in the hustle and bustle of London.

London events
A lot of people always commented on how I got to all the events in London and managed to pay for it. Easy! Get a group of friends together and book in advance! My friends and I used to get early bird group discount tickets by booking months in advance and in large groups.
The Boatrace, Oxford vs Cambridge rowing: Generally in early April each year. This is a really fun day even if you don't enjoy rowing. More about just being out and about in London along the Thames enjoying a drink with friends. Putney is generally the best place to be however it is so tough to get a spot to watch unless you get down their early. Just get down to the Thames near a pub (plenty) buy a few tinnies and enjoy a few drinks along the Thames and usually the antics will continue on all night! https://www.theboatrace.org/


London Rugby 7s: Usually a weekend in mid-May each year. Used to be much crazier when 80,000 tickets were sold though due to locals complaining they have reduced ticket sales. Still a great day out and fun to get involved in dressing up and partying with your friends. Rugby is purely a background entertainment to the party so don't worry if rugby or sport is not your thing its more about being out with 40,000 people partying than anything! https://www.world.rugby/sevens-series/stage/1795/about?lang=en


Polo in the Park: Usually early June each year for the start of summer. Really fun day out. Nice to get the chino, jacket, and pocket square, out for a day in the sun (hopefully) in early June. Not too much polo is watched but great day out in the sun with friends and lots of lil activities to do while you are there. If you have a friend in Fulham definitely do pres there! https://www.polointheparklondon.com/



Royal Ascot: A fun week of horse races usually on mid to late June each year. Little bit of an effort to get down there, around 45 min on the overground from London Bridge station. Definitely worth the trip and fun drinking and gorging out on Waitrose or M&S meal deals with everyone else on the train ride. We generally got general admission so all of us could go together which was pretty affordable and you can bring a bottle of wine/champas and your food. Really fun to get involved with the bookies track side and just enjoy a day out. Getting home can be a nightmare with 100,000+ people all trying to run for the train so just plan in advance to stay a lil longer to leave early. https://www.ascot.co.uk/



Henley Regatta: Usually around early July. This is a really fun day out and you can do it on the cheap to. Easy enough to get a train ticket (book in advance) and go up and back on the day. Bring you picnic and drinks, get their early and set up on the grass further down the race course. We did the picnic once and another time booked tickets at a marquee which was around 40 quid each. There are marquees that are 150+ quid a ticket if you want that are fully catered and right near the finish line which would be awesome though just depends on your budget. Definitely book tickets as far in advance as possible to plan ahead. https://www.hrr.co.uk/




London Pride month: Generally early June to early July each year. Lots of parties, events, and parades in London throughout this time. Archer Street cocktail bar does a great street party!


Brighton Pride: Generally in August each year. If you want to spend the weekend down there then book accommodation as early as possible. Otherwise you can do a day trip down from London, just don't forget the last train or as my mates sometimes did there is always a floor our coach to crash on (just be good at making friends at 1am). Really fun and the whole city gets up for this great event. https://www.brighton-pride.org/


Chelmsford races: Throughout the year though summer is the best time. Essex in generally is a great place to party. Essex people are so much fun, outgoing and always up for a laugh so add horse racing to that and you a destined for a fun day/weekend away. https://chelmsfordcityracecourse.com/


York Races: Like Essex a little more low key that Ascot and great fun. Can be hit and miss with the weather in the north but they make up for it in the way they party. Fun weekend away great to see the north. https://www.yorkracecourse.co.uk/


Long weekends: There are two long weekends in May and one in August no including Easter, Christmas, or New Year's Day holidays. Again get together an book travel/events in advance as travel and accommodation prices go through the roof the longer you leave it. In May always good to escape to the southern Mediterranean for warmer weather and August anywhere in Europe is great at that time.

London week's: There are so many weekly events in London, London Jazz week; London Cocktail week, London wine week, etc so just keep a look out for these. Usually you can buy a wrist band and then go along to the various pop up bars / events all around London for cheaper drinks or classes. Really fun and a cheaper way to experience London.
Activities
Street Markets
Everyone tells me how expensive living in London is, so expensive to go out to eat or buy lunch. Not true, there are so many great street markets with great food under 5 quid and under. Here a few of my favourite street markets that I love. Most are cash only!
Columbia street flower markets: East London favourite. Get here early to see the flowers before they are all sold. Lots of great locally run/owned shops here to enjoy! http://www.columbiaroad.info/



White cross street market: One of my favourites, perfect for a mid-week lunch and walk from the office. Such a great variety of food. The chicken tikka wraps at the Indian stall are amazing! Only open Monday – Friday during lunch time, make sure you bring some cash.


Borough Market: My favourite markets in London. Such a variety of fresh food and gift shops from all reaches of the world. Perfect for brunch or lunch any day of the week except Sunday. http://boroughmarket.org.uk/



Maltby Lane: A small laneway market that it is a lil longer to get to though great fun and less known (for now). Worth the experience! http://www.maltby.st/


Petticoat Lane street markets: Great lil street market in east London that keeps growing. I love going here for lunch to break up my day. Only open Monday to Friday.


Portobello markets: Classic Notting Hill markets with great history and takes you back to a past generation. I always feel like a kid again here. http://www.portobelloroad.co.uk/the-market/


Camden markets: Mixture of clothes, food, ornaments, and fun little shops. Easy to get lost in here for a few hours. Grab a few bits of food and enjoy the maze of markets. https://www.camdenmarket.com/


Brick lane markets: Brick Lane is so well known for its curries (which are great) though don't forget to explore all the other food markets and little shops around brick lane. Some of the food markets are only open on Saturdays as they turn the car parks into markets. http://www.visitbricklane.org/


Spitalfield Markets: Another personal favourite. Amazing history, great gift ideas, and sometimes the out and out crazy. Love the little food stalls that keep growing. https://www.spitalfields.co.uk/
To do:
National Gallery, National museum, Natural History Museum, Royal Air Force museum, Tate Modern, Tate Britain, and all the other free museums are nice but are busy. Churchill War rooms are really interesting but you need to book a ticket beforehand.


If you can get tickets to a theatre show, opera, comedy show, or show at Royal Albert Hall, you won't be disappointed. So many shows and events happening in London, you can get some good comedy stand-up for 10-15 quid a ticket.
Wondering around Regents Park, Primrose Hill, Hampstead Heath, Hyde Park. Beautiful parks in London. Plenty around Richmond to.
Exploring Piccadilly Circus, Covent Garden, Oxford Street, Leicester square - very touristy so will be lots of ppl but is nice to wonder around and heaps of shopping!
Tower Hill – closing of the gate ceremony, tour through the prison.
Walking tours – there are heaps. I liked the Ghosts of London night walking tour.
I'd get onto what's happening in London sites as there is also some lil festival or food event happening that you can check out to.
Check out what artists are touring London as you can usually get some cheap tickets to gigs at iconic venues. Plenty around Brixton and Camden