Greece
I had an amazing week with two close friends, Tom & Eila, exploring Syros and Mykonos. I can't wait to get back to Greece to explore more of the islands and mainland. Syros and Mykonos are so different, Syros being the quieter more local style island and Mykonos being the world celebrated Greek party island. I really enjoyed both for what they are and can't wait to get back to see more!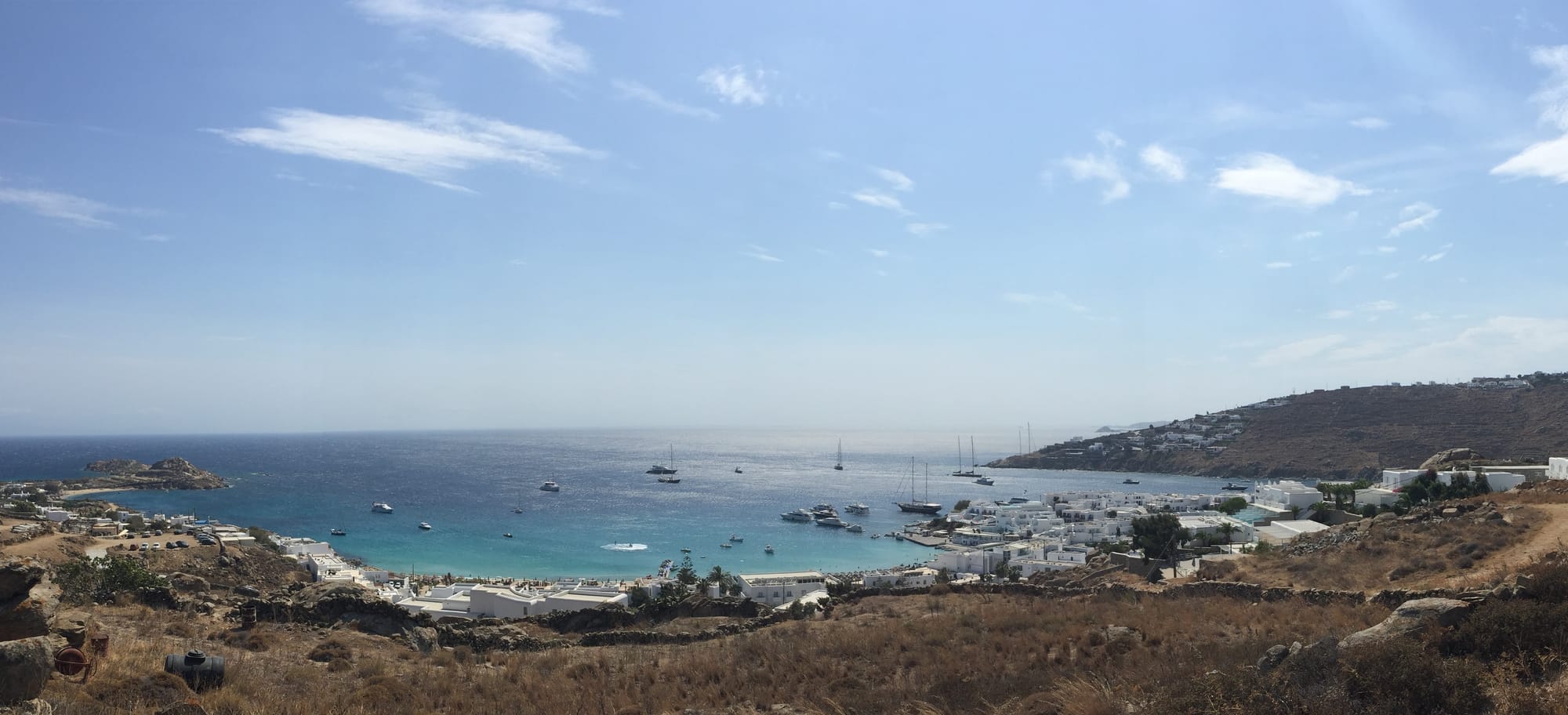 I flew into Mykonos from London, unfortunately my flight was delayed by about 20 minutes causing me to miss the morning ferry to Syros. There are only two ferries a day to Syros so I had to wait in a café for 6 or so hours until the afternoon ferry, lucky some other travellers missed the ferry to so we had a fun day together. The ferries are quiet large though it can get pretty windy around the Greek islands so make sure you take some sea sick tablets if you are not the best on the high seas, there were some sea sick travellers on both my ferry trips between Syros and Mykonos so be prepared!
Syros
Syros, most people have not heard of this little island as it doesn't have the profile of the other Greek islands. Syros is the island where the locals go rather than tourists and I was really fortunate that my friends have a house there. Eila has been going to Syros since she was a kid with her family and her brother now lives out there with his family running a few small businesses including a great winery called Ousyra Wines (https://www.ousyrawinery.com/). Despite arriving late in the evening there was still plenty of restaurants open for us to grab dinner and have a fun night in the main town square of Syros. It is really nice to hike up the hill behind the main town to explore all the small alley ways to find hidden local restaurants and cafes. Perfect for the sunset and evening fun!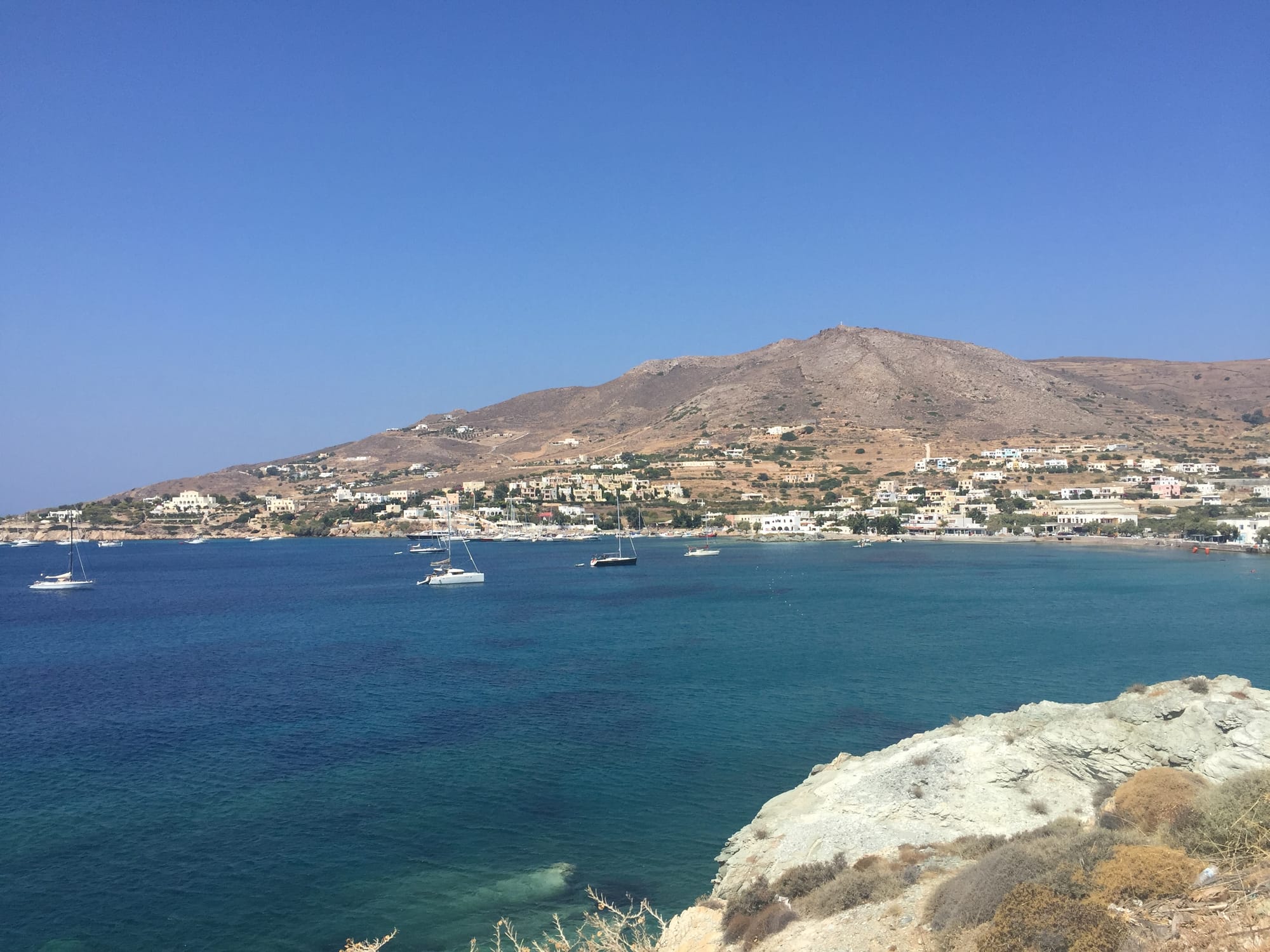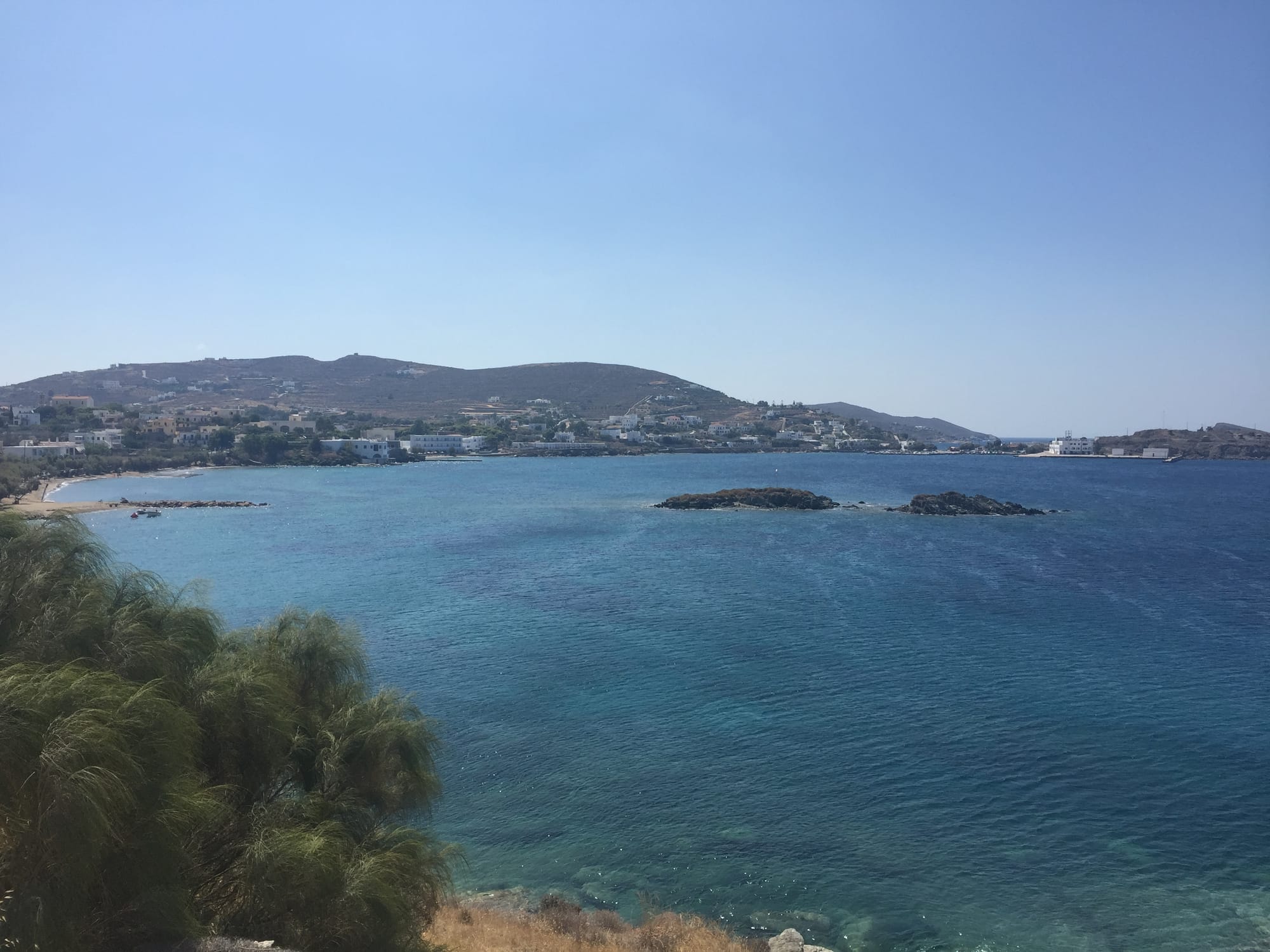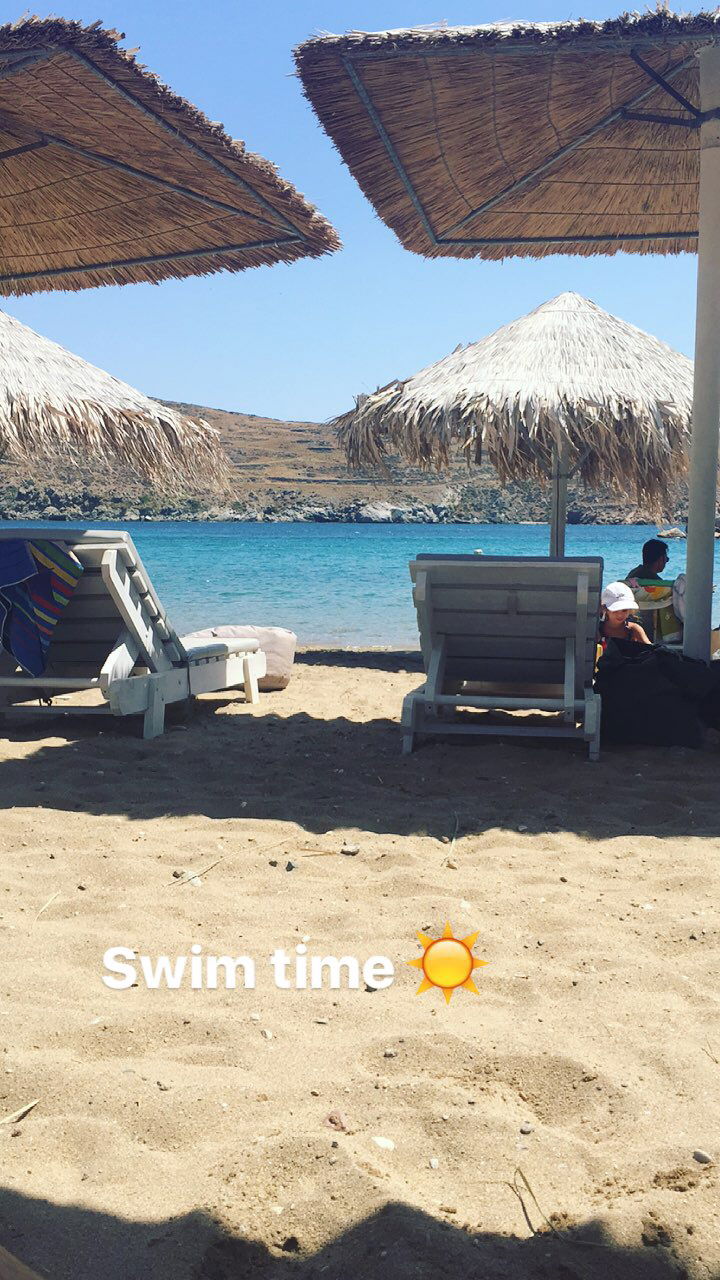 We stayed close to Phoinikas boat harbour and Eila's family have a perfect island size boat to get out to the bays that you cannot access by foot. We often spent days out on the boat hopping between bays snorkelling and diving off the rocks into the clear water.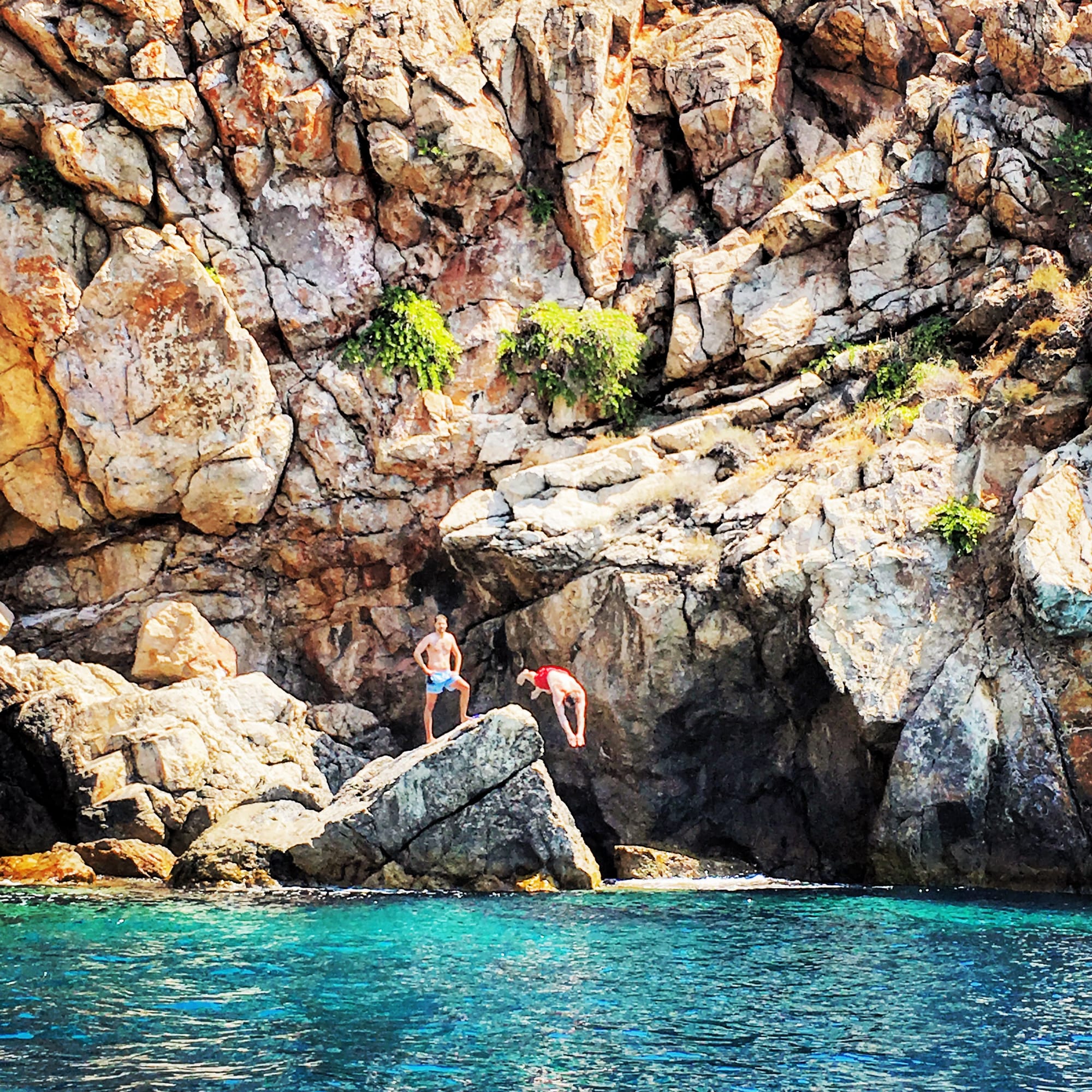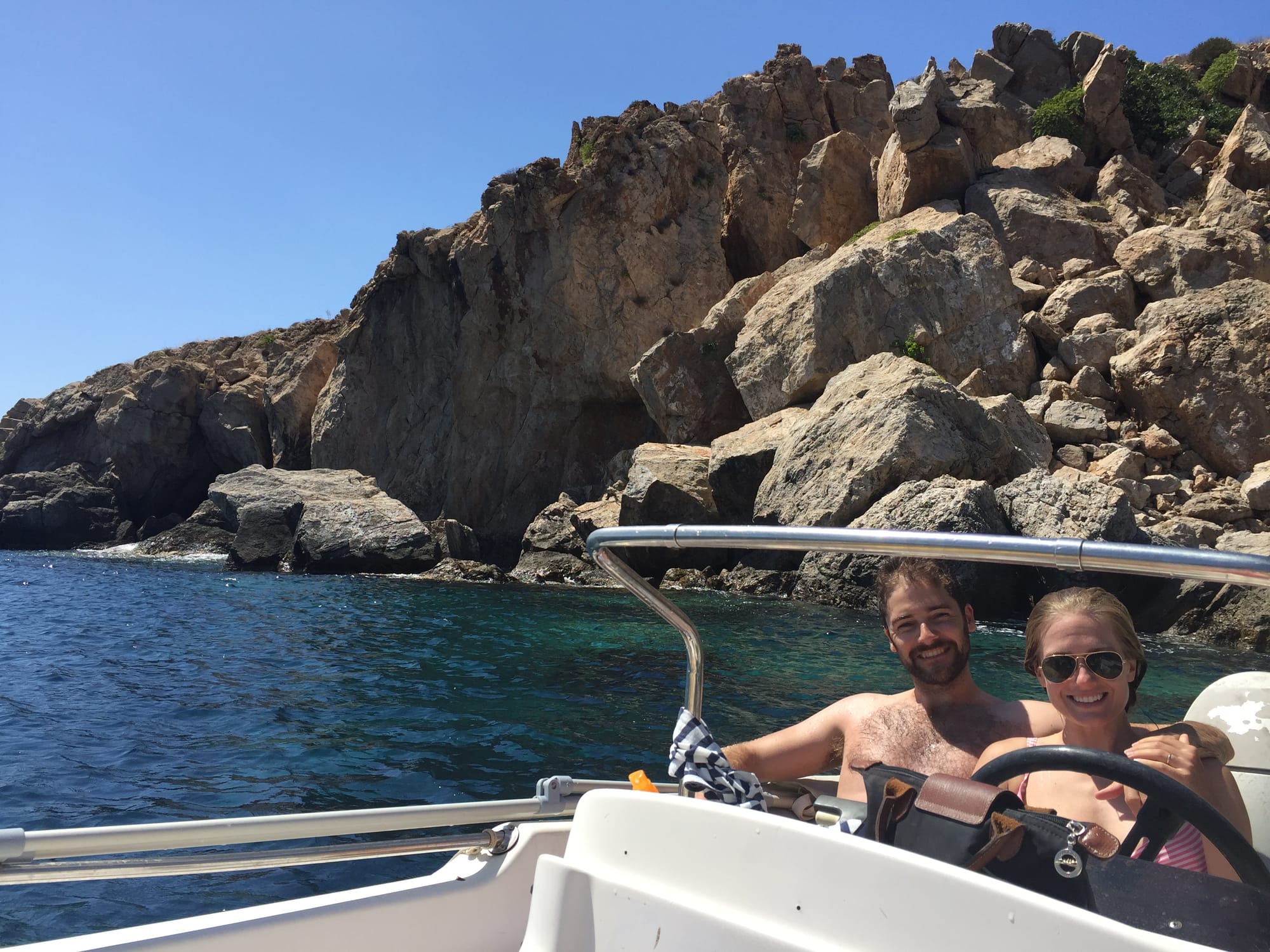 The beaches are were very calm with very few waves or currents though I can imagine the surf can get a little rough during a storm or on windy days. Some of the great spots we explored were:
Agathopes beach: Beauftil little beach perfect for swimming and relaxing on the beach before enjoying some aperol spritzs and share plates at Ono restaurant while the sun sets. Ono restaurant is a fun afternoon / evening bar with great live music and food!




Achladi beach: A stunning little harbour that is great to swim and go snorkelling at though even better to have a beautiful late lunch at Acladi restaurant. Make sure you put your name down early as it gets busy!






Agios Stefanos: Is worth the hike! You will need to park your car / moped where the road ends and then follow a dirt track over some pretty desolate terrain up and down some hills though it is worth it to reach Agios Stefanos Church. A beautiful little church built into the side of the cliffs where the waves crash. Really nice bit of history and a great hike! Take some water as it gets hot under that Greek sun!






Phoínikas boat harbour: Is a small harbour away from the main areas of Syros with some great little local cafes and supermarkets with fresh fruit and food! We loved having fresh fruit with Greek yoghart + honey every morning for breakfast!


Ousyra wine (https://www.ousyrawinery.com/): This is Eila's brother's wine from Syros. Greece is not relatively well known for its wine however this a really nice white wine which is perfect on those hot Syros days to cool down and refresh. Definitely grab a bottle or two while on Syros! Best enjoyed chilled!
Knowing how to ride a moped makes getting around Syros so much easier. Being a low key island the roads aren't too busy which makes it easy and fun to get around. A lot of the roads are pretty basic and worn, some change from tarmac to dirt roads so be careful. The locals can be a little crazy on the roads as well so just let them past.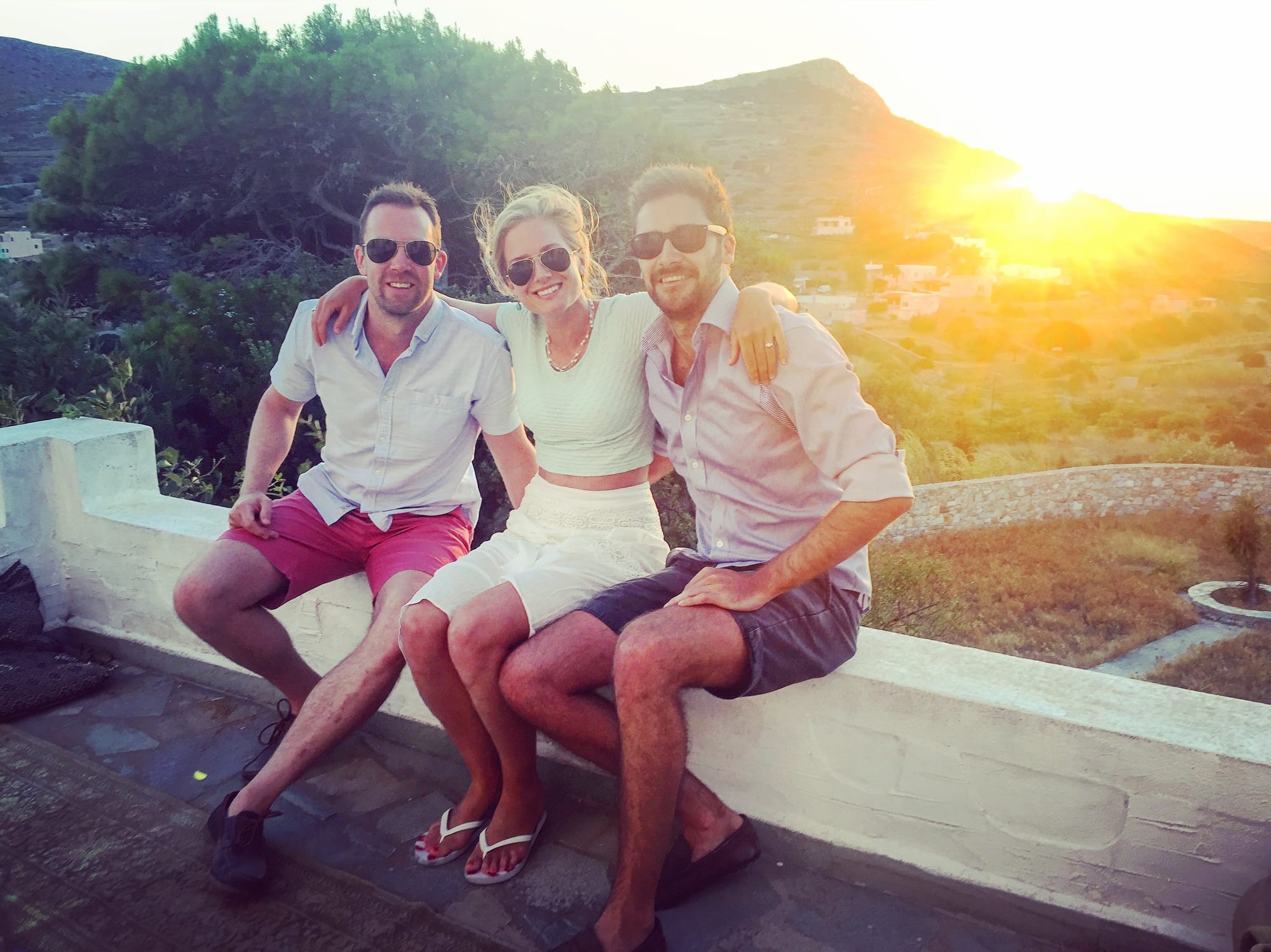 As my friend's family had a place we were staying a little further out of the main town though it was nice to be away from all the touristy places and be right near some stunning beaches, as described above. My friend's place was perfect for the middle of summer in Syros as it is bloody hot. We did some great day hikes across the island to.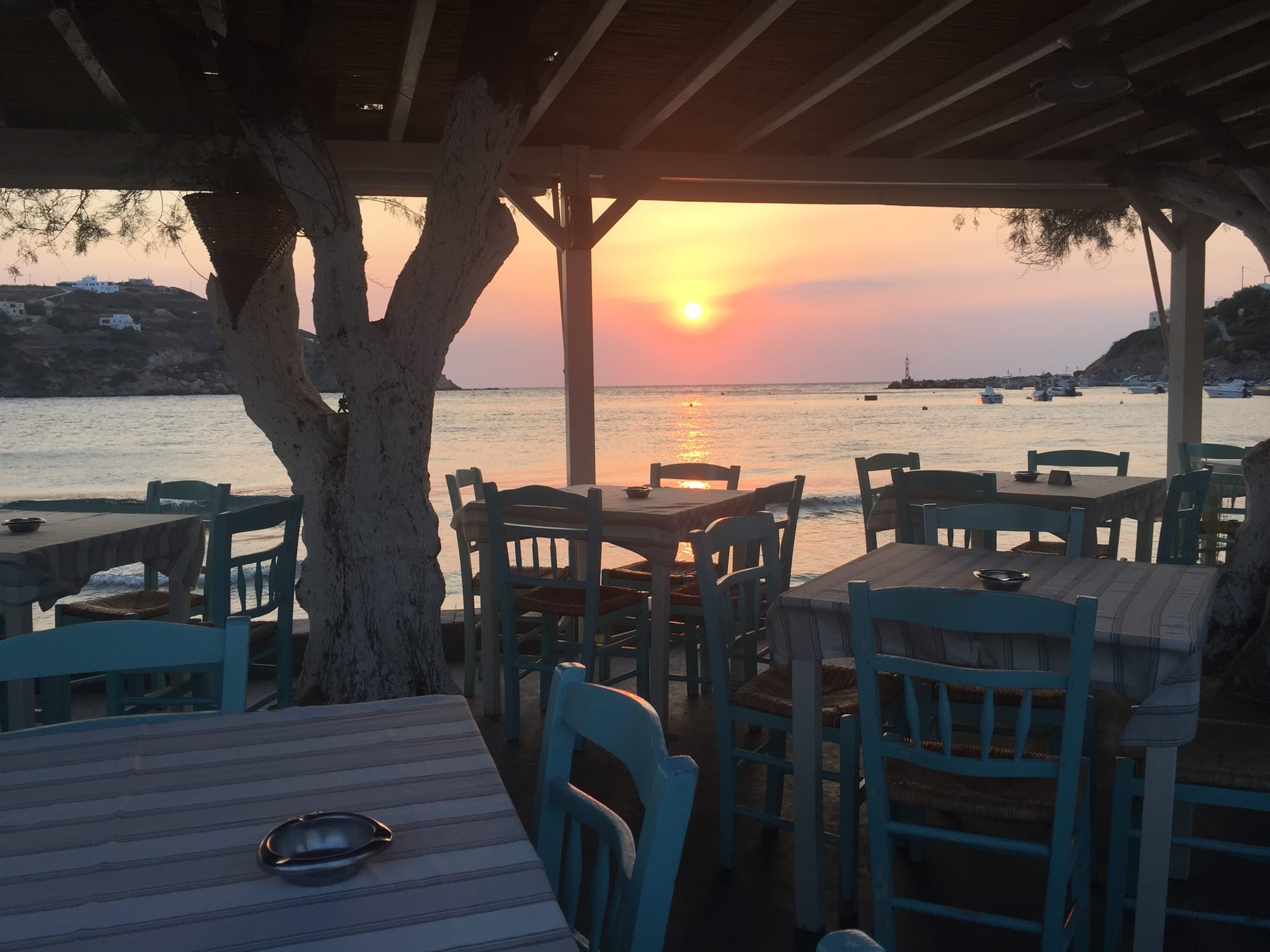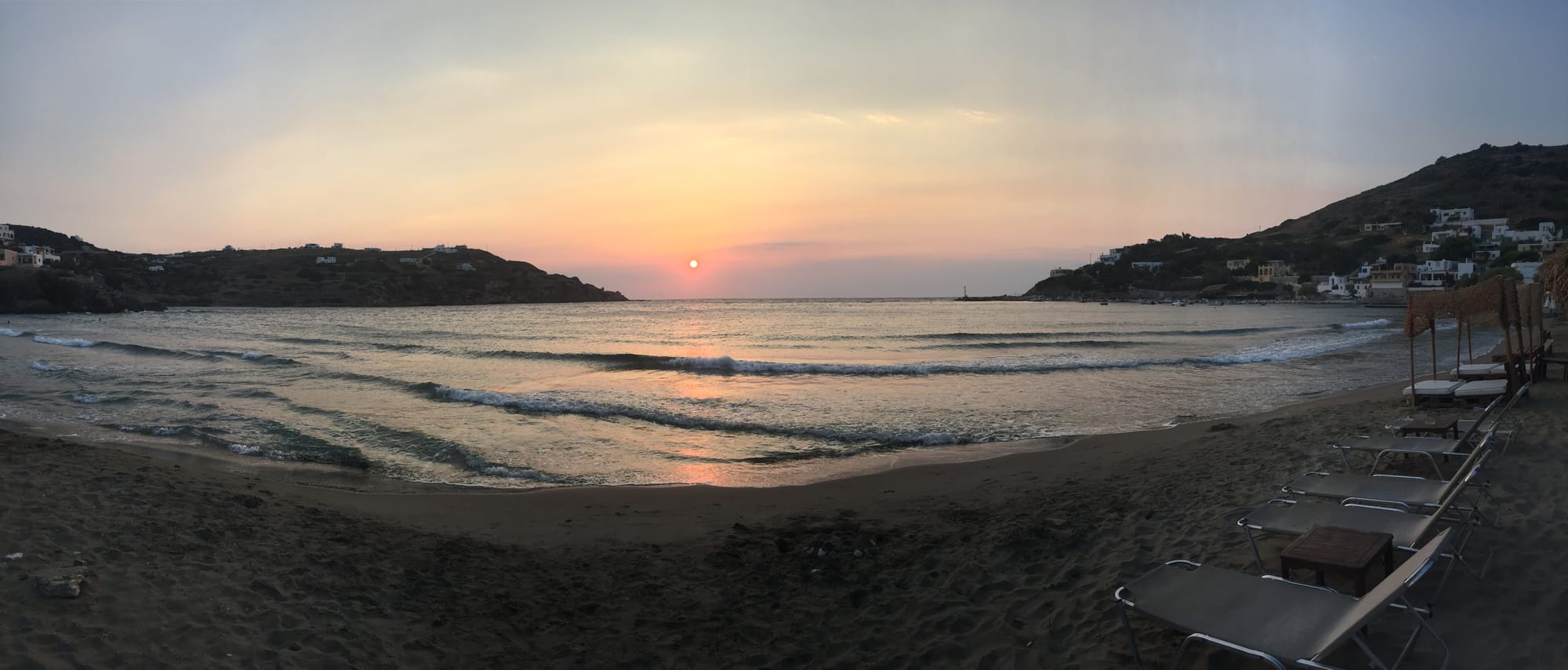 Mykonos
Tom and Eila headed back to London and I had a few extra days in Mykonos to explore which was great fun. It is such a fun island and perfect for tourists. I stayed in the Platis Gialos area which was perfect location to relax on the beach and close enough to the party scene. I stayed in a nice little Airbnb apartment 5 min walk to the beach which was ideal. Narayan's Beach is just stunning with so many great nice restaurants along the beach or places to relax and go for a swim, the water is just beautiful. Narayan's Beach is very family orientated so if you want to get away for some beach parties or more lively atmosphere it is only a short walk away to Paraga Beach.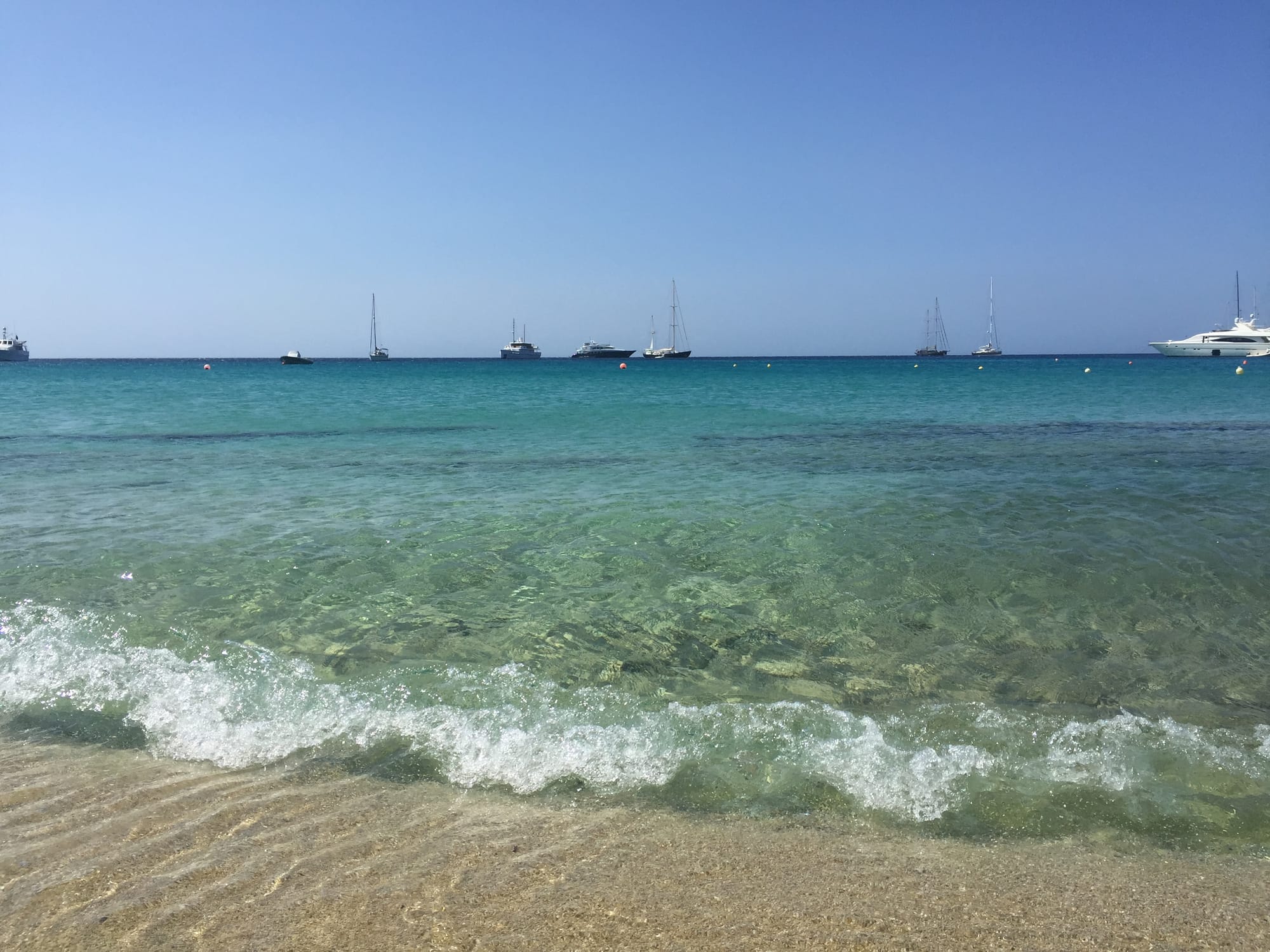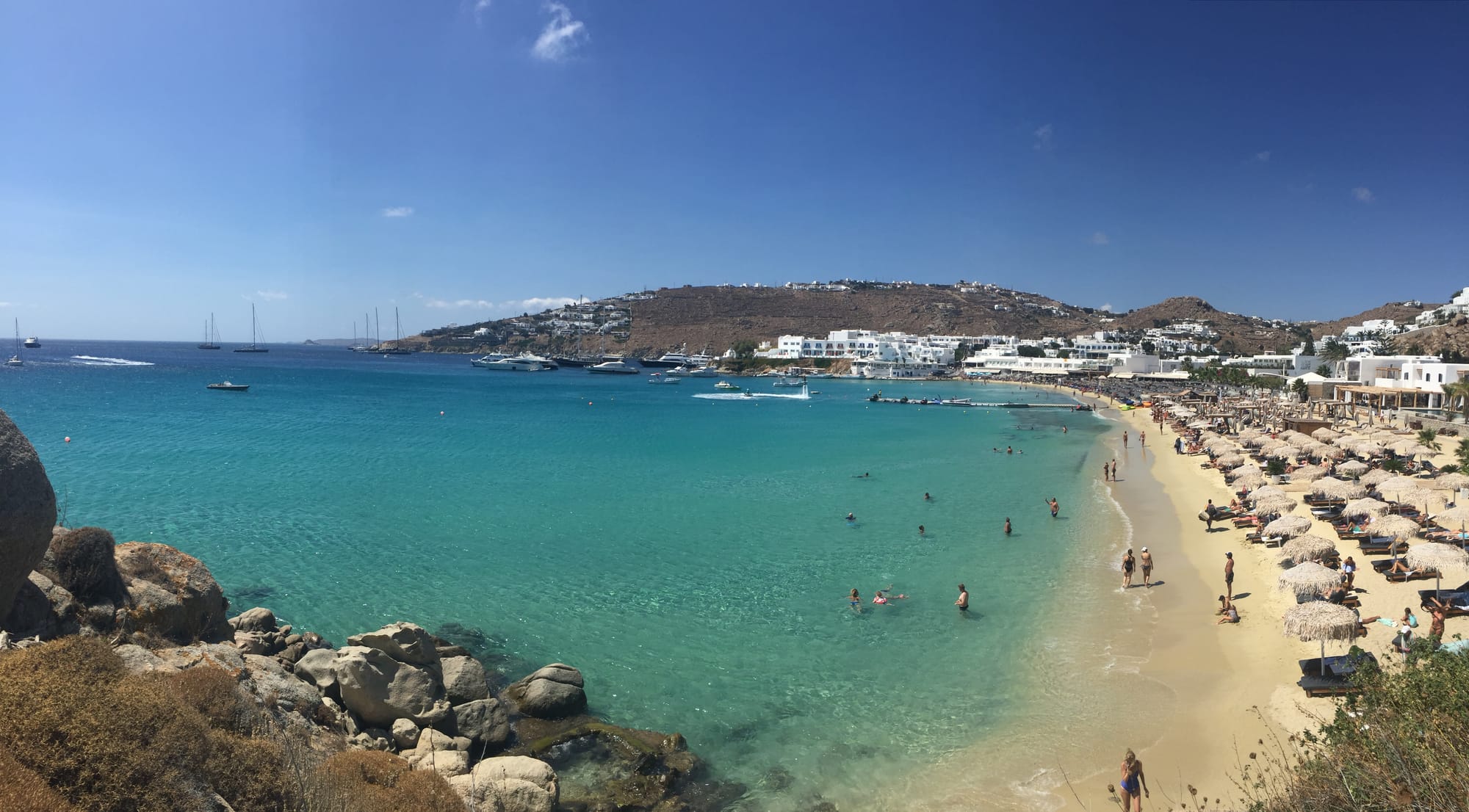 There is so much to do on Mykonos and it caters for all styles of beach escapes. From boat parties, boat cruises, day/night walking tours, scuba diving, quad bike tours, surfing lessons, beach parties, beautiful beaches to relax and safe to swim for kids or people who aren't confident swimmers.
Paraga Beach
Paraga Beach is known for its beach parties and great atmosphere. The beach is stunning, classical tropical island look that we all love. If you wanna beach party you have to get along to: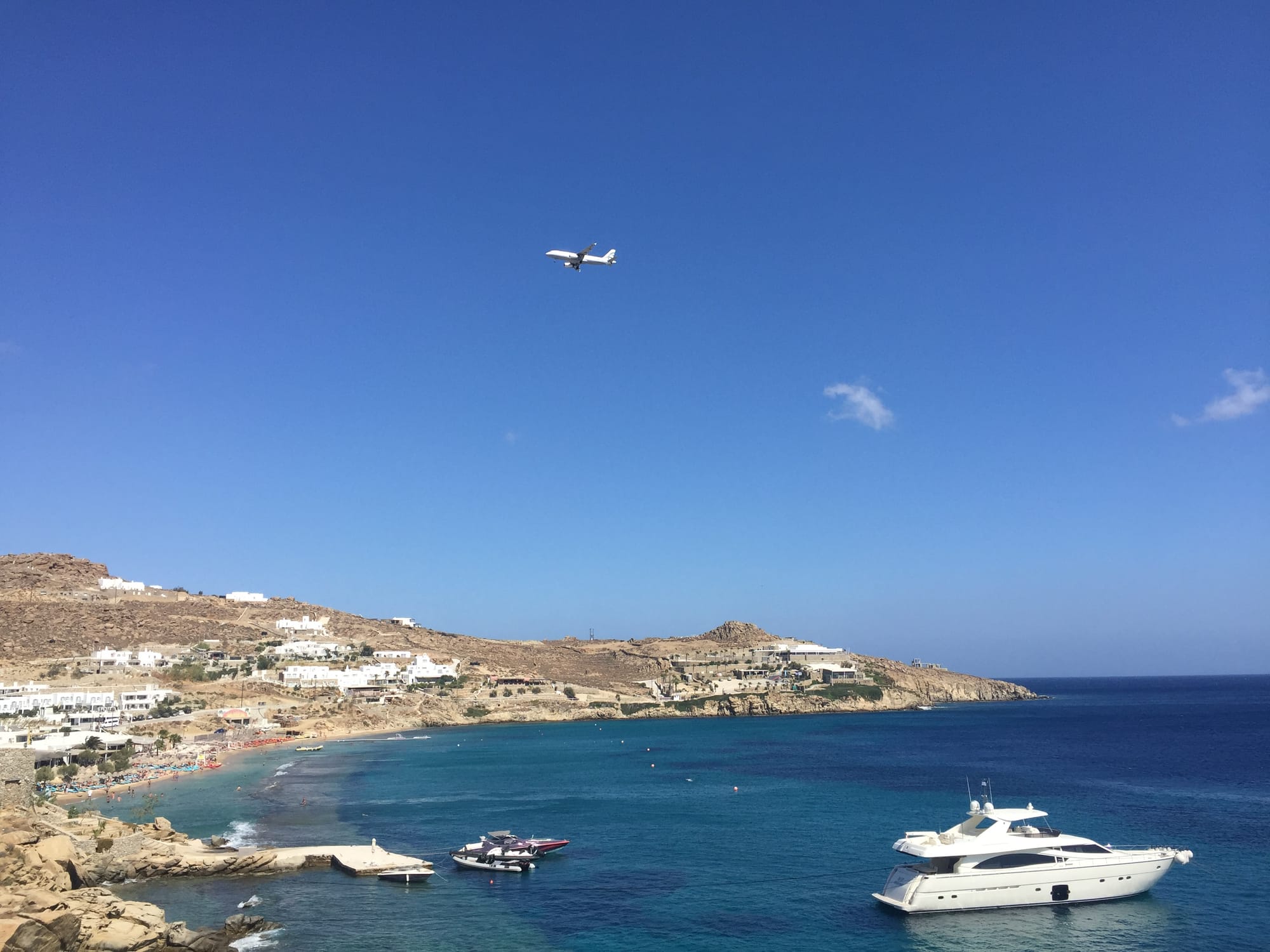 Scorpios: This is a great place to relax with bottle of bubbly, a few cocktails or anything cold. It is definitely a hang out for Instagram lovers with lots of people working on their perfect angle. It is a short walk away from the beach however has a pool as well. Highly recommend spending an afternoon here, is a lot of fun! Drinks and food is pricey here so just be prepared.
https://www.scorpiosmykonos.com/


St Anna: Again like Scorpios and great fun to spend an afternoon here. Nice pools and beautiful set up, the DJ plays great music and a is has a fun beach party atmosphere. Again more expensive for drinks and food so be ready but it is worth it if you can get involved for an afternoon.
https://santannamykonos.com/


Kalua Beach Bar-Restaurant: Fun beach restaurant perfect to grab a drink and bite to eat while relaxing on Paraga Beach!


Paraga Beach, Taverna Tasos: Another great place for food/drinks while relaxing on the beach.


Paraga Beach Hostel & Camping: If the more expensive beach clubs aren't your style then Paraga Beach Hostel & Camping has you covered. Even if you are not staying here it is a fun party hostel. I ducked over there a few times for drinks and a great way to meet people if you are travelling on your own. Beautiful views over the beach, nice pool, massive deck, easy access to the beach and plenty of party nights.
https://www.mycamp.gr/en/




Paradise Beach - Club: A massive beach club/nightclub. If you want to party all night get here!
http://www.paradiseclubmykonos.com/


Tropicana Beach bar – Restaurant: Is more of a restaurant during the day though, the food isn't great though there is a variety of food and nice family style beach restaurant. The staff dance on tables and as the mid afternoon approaches it turns in more of a beach club which is great fun.
https://www.tropicanamykonos.com/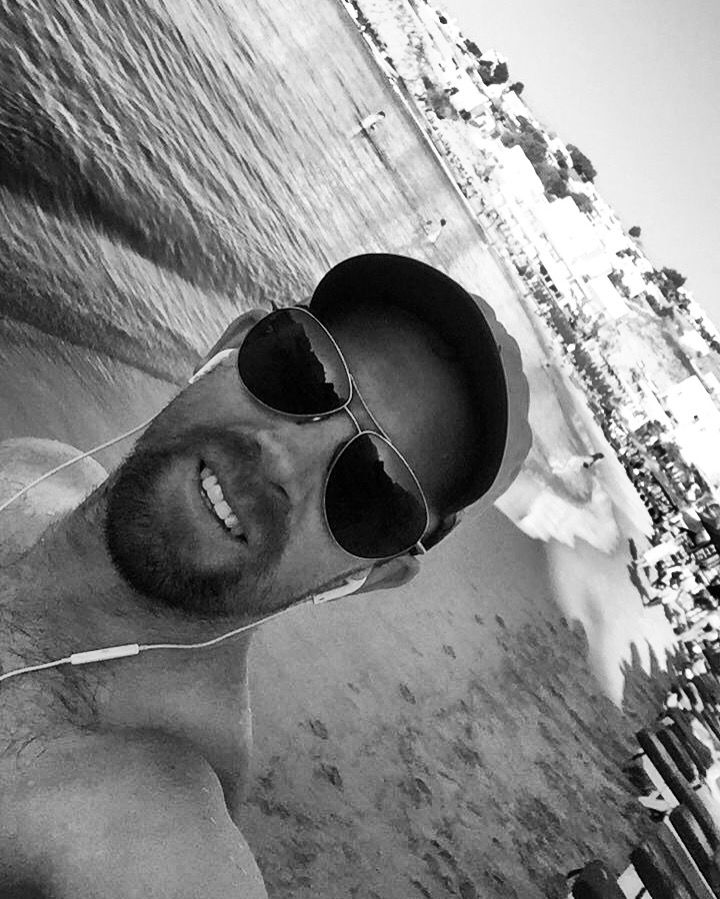 Mykonos town:
It is such a fun place to explore. So many great little alley ways to wonder around and get lost in. Just be careful you may not be able to find your way out! It was a short bus trip over to the old town from Platis Gialos and the buses run frequently and most of the night. It was also easy to get a cab back later at night if you wanted to stay late.
Caprice Bar was a great place by the water for a drink and nice meal looking over the water.
http://capriceofmykonos.com/#inline-auto942


Windmills of Kato: Are awesome to check out and even better if you can find a cocktail bar or restaurant over looking the windmills like Negrita Bar, Veranda Bar, or Bao's Cocktail Bar.


Little Venice is really beautiful to explore.


Galleraki Bar is perfect for the sunset, it is really busy to get there early as a popular place!
https://galleraki.gr/


I can't wait to get back to Greece to explore more of the islands and the mainland. I know this was just a short trip and only got to experience two islands though it was a great way to see two very different Greek Islands.