August 2010, Barossa Valley
In July 2010 my law school mates and I completed our legal practice course to be admitted to the Supreme Court of Tasmania enabling us to practice law. Our admission to the Court was in August however Dan, Tom and I were keen to go on a road trip from Hobart to Perth! Tom wanted to stay for graduation so he would meet us half way in Adelaide after graduation. Dan flew up to Melbourne and I drove from Hobart up to Devonport (Northern Tasmania) to catch the Spirit of Tasmania ferry from Devonport to Melbourne. The ferry ride was 10.5 hours and one of the most boring trips I have done, highly recommend going overnight so you can sleep through. Being a uni student the day travel was cheaper so I took that option back then.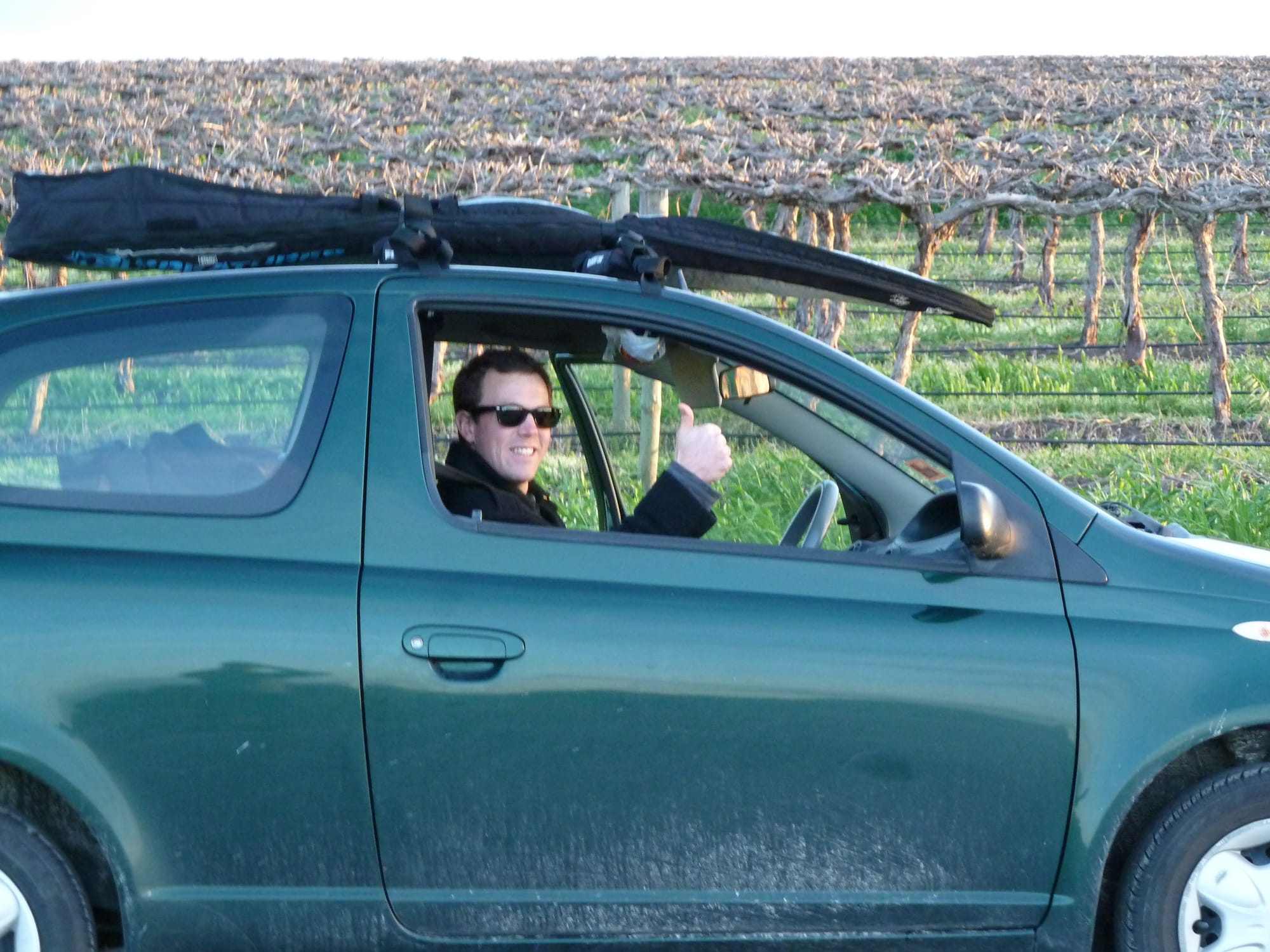 I met up with Dan and the next day we had packed our car, my little Toyota Echo and started our road trip from Melbourne to Perth. We would follow the southern coastline of Australia for the majority of the trip. Not being in any rush we took our time exploring the southern coastline and each destination we stopped at. As the trip took three (3) weeks I am going to break up the sections of the road trip. For this blog, I am going to just cover the Barossa Valley element of the trip.
The Barossa Valley is a renowned wine-producing region northeast of Adelaide, in South Australia. The area encompasses towns such as Tanunda, Angaston and Nuriootpa, and an array of high-profile wineries offering tours and cellar-door tastings. Shiraz grapes are the local speciality and the Barossa is celebrated as one of the top Shiraz wine producers in the world. The stone cottages and Lutheran churches throughout the region are a testament to a 19th-century wave of German settlers. The prevailing belief is that the Barossa is home to the world's oldest Shiraz, Mourvèdre and Grenache vines. It's also home to what's believed to be the oldest Cabernet Sauvignon vineyard still producing wine. And Eden Valley, the bordering valley is home to some of the world's oldest Riesling and Shiraz vineyards.
The Barossa Valley is one of the premier wine regions in the world with beautiful valleys to explore. With around 150 wineries and over 80 cellar doors, there is plenty of amazing wine and food to taste in the region. It is a hub for amazing fresh produce.
Next door to the Barossa valley is Edon Valley, Adelaide Hills and Clare Valley which are also premier wine regions. It really is a wine and foodie heaven.
Dan and I camped in Tanunda, at the local camping grounds, the main town in the Barossa Valley. Clearly not the ideal way to enjoy a wine region though as uni students camping across the south coast of Australia it was fine for us. We just needed a warm place to crash each night. Being August it was the middle of the Australian winter which meant the camping sites were pretty empty. We had the showers and toilets to ourselves each day which made life far more comfortable. Luckily Australian winters are not too cold so camping was not too much of an issue. A belly of wine always helped keep us warm each night!
We organised a wine tour the next day for $80, I feel horrible as I have forgotten the name of the tour company and I think our guide's name was Graham. He was awesome! We had booked a shared tour for the day however as it was low season and mid-week it ended up just being Dan and I on the tour so it turned into a private tour for the day. Knowing very little about the Barossa Valley and wine, in general, we put our faith in Graham who focused on the boutique wineries and one large international winery for our tour. This was perfect, we really enjoyed spending time at the boutique wineries and meeting the families who had produced wines in the region for 100s of years.
This was to be my first ever wine tour experience. I had honestly not drank much wine in the past and knew very little about the wine process. We were to visit several wineries in the day with a nice local pub meal for lunch to break up the day. From memory, we visited Elderton Wines (https://eldertonwines.com.au/), Chateau Tanunda (https://www.barossa.com/chateau-tanunda), Penfolds (https://www.penfolds.com/en-au), Langmeil Wines (https://www.langmeilwinery.com.au/), Glen Eldon Wines (https://www.gleneldonwines.com.au/), and Wolf Blass (https://www.wolfblass.com/).
It was my first experience of tasting sparkling red. I didn't even know it was produced. Sparkling red is popular in the Barossa Valley as the full-bodied reds make for great sparkling reds. It was amazing for me to taste a variety of wines from different areas of the valley to compare tastes and flavours that were produced by the grapes. Comparing wines produced from high rainfall seasons compared to low rainfall seasons or wines from grapes that were grown in a high soil ground to wines produced from vines grown from a more clay ground was amazing to compare the different flavours these variables had on the wine. Tasting the difference between a $15, $30, $50, $100+ bottle of wine gave me a real exposure to the art of wine making.
Dan and I definitely enjoyed the boutique winery experiences over the larger international wine producers. Just something so much more personal about a family-run winery. All the wines were amazing, though just the experience the boutique wineries gave was much more lasting. We both agreed Langmiel Wines was our favourite. It is still to this day my favourite winery. I still order their wines regularly and highly recommend them. The Langmeil NV Sparkling Shiraz Cuvee is just an amazing sparkling red, it is perfectly served at brunch with friends and family! Langmeil's Freedom Wine is their premier red that is made from the oldest Shiraz vines in the world, it is truly so smooth and full of flavour. A great gift or wine to store for a few years for a special celebration.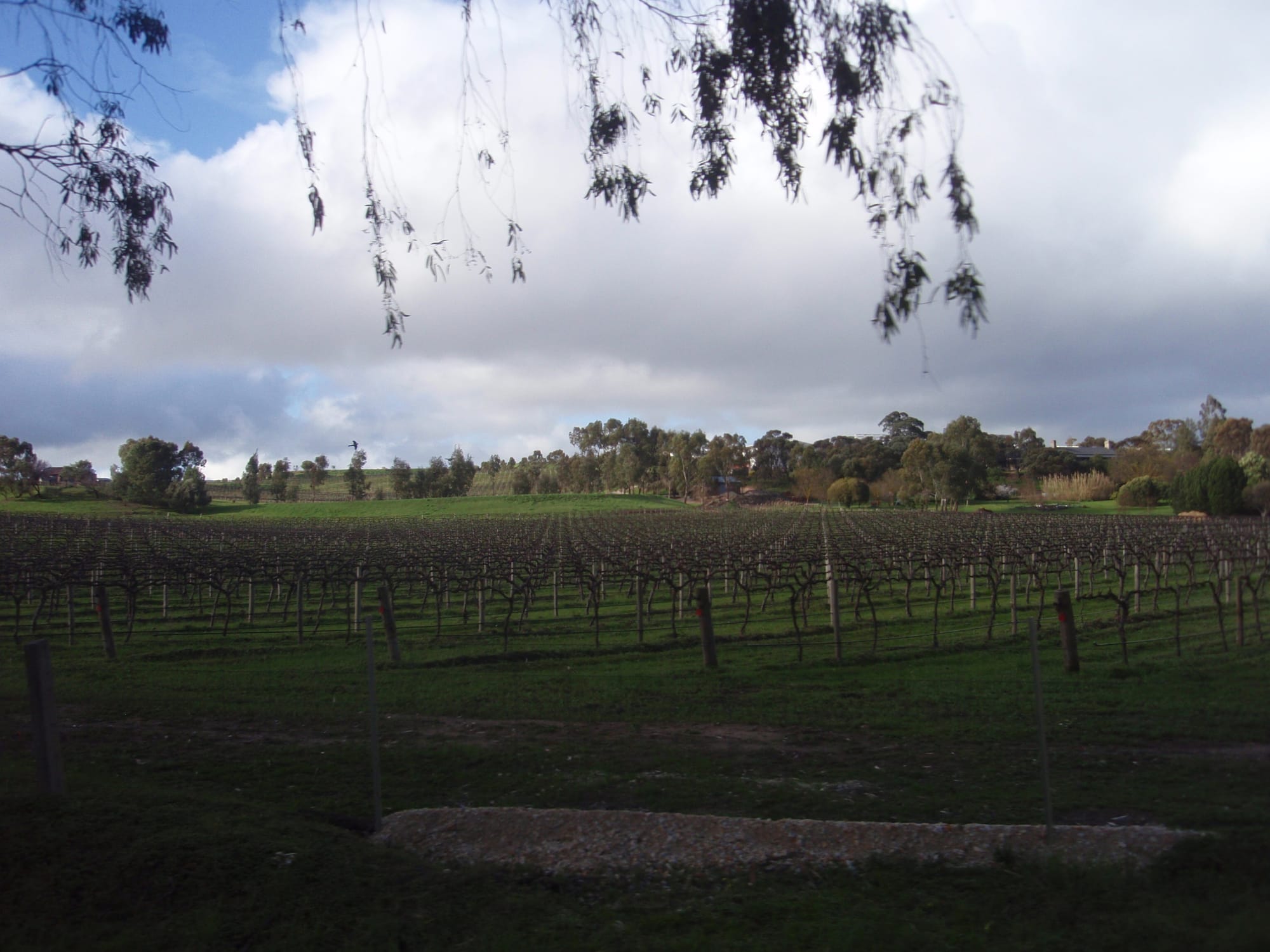 Chateau Tanunda is still one of the most beautiful wineries I have been to with stunning 1800s buildings laced into the picturesque countryside. It was great to experience global wineries like Penfolds and Wolf Blass. At Penfolds we were able to try, a very small amount, of one of their grange wines. It is just phenomenal, not sure I'll ever spend $1,000 on a bottle of wine but I can understand why people do.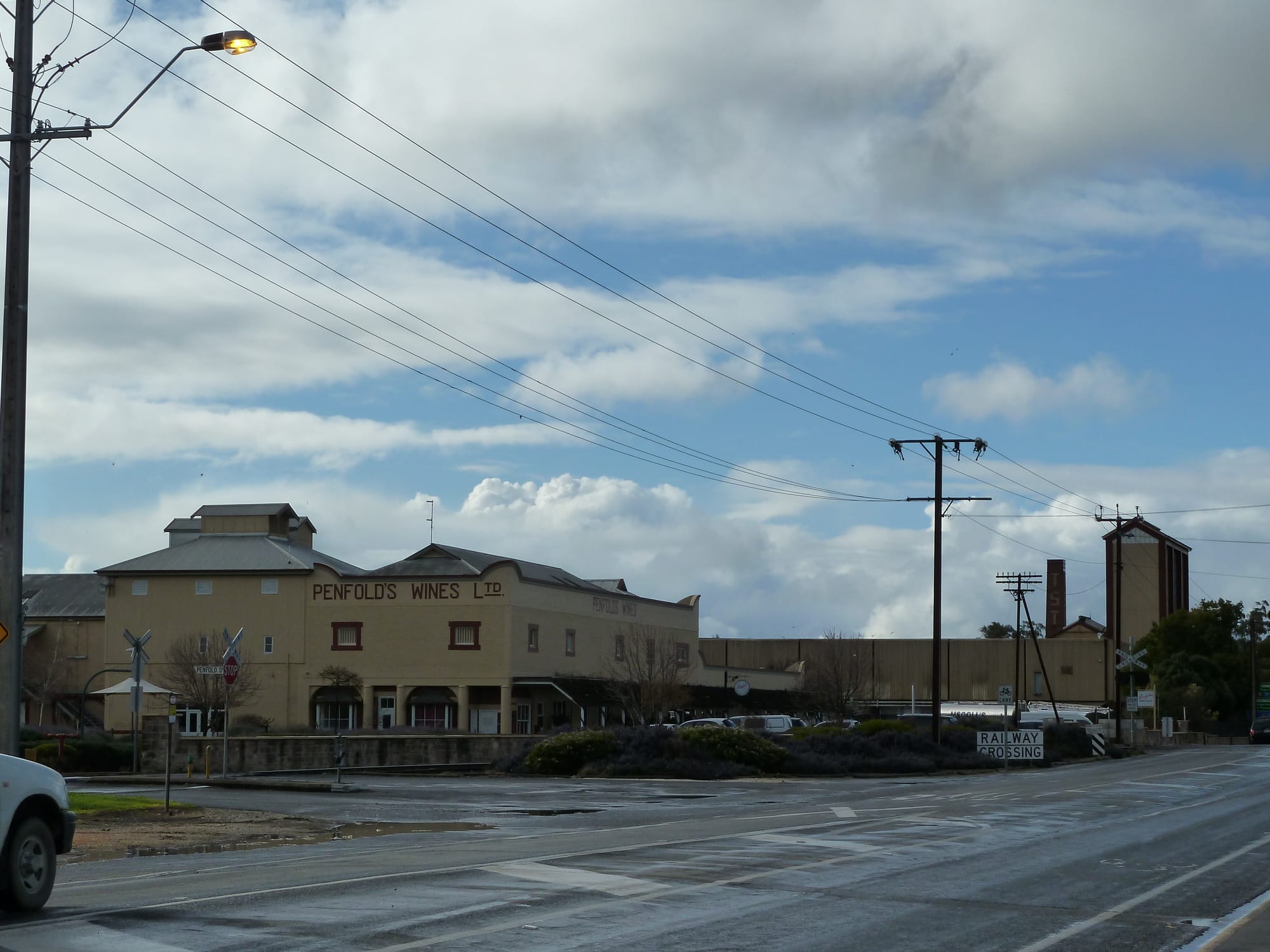 My experience of wine tasting with one of my best mates is still one of my favourite days in my life. It was just so much fun exploring the region going to amazing wineries and tasting beautiful wines. Graham was amazing, putting up with two drunk 24-year-olds asking ridiculous questions about wine while pretending that we knew something. He always had so much patience with us and explained the local wines, region and background so well. His local knowledge and passion for the Barossa Valley was so inspiring. The knowledge past on from Graham I continue to use today.
Dan had started his wine journey a few years earlier than me and it was great to share this experience with him. Dan, Graham and this tour of the Barossa introduced me to the world of wine and gave me an insight into what makes wine so special. The process, environmental factors, and tasting that goes into producing quality wines is something I have come to love and has fuelled many of my travel adventures to different wine regions around the world. I just loved the experience so much. The Barossa does not charge per tasting so at each winery we enjoyed tasting the majority of their wine list…it is fair to say our lips were red by the end of the day.
Graham dropped us off back in Tanunda where we went back to the local pub for dinner after a long day. A cold beer was a welcome change. We had a fun night and met some fun locals! We stumbled our way back to the campsite before a well-earned sleep!
The next morning was Dan's last day in the Barossa and as he was flying to Perth to meet some engineering mates before they went back up to the mines. We focused on exploring some wineries that Dan wanted to check out before he left. We drove out to Ross Estate (http://www.southernstarz.com/vineyard.cfm?preview=126), Bethany Wines (https://www.bethany.com.au/), Kaesler Wines (https://kaesler.com.au/), and stopped in at Maggie Beer's Farm Shop and Restaurant (https://www.maggiebeer.com.au/).
It was another great day exploring the region and some wineries that were a little further out from the main cellar doors. Bethany Wines is situated at the top of the valley which gave us some of the most beautiful views over the Barossa Valley.
The next morning we drove back down to Adelaide to drop Dan off at the airport. A good friend of ours from law school was living in Adelaide working at the Federal Court. I caught up with Charlie and spent a night on his couch as Tom was arriving the next day. It was great to catch up with Charlie and see him enjoying life in Adelaide post-uni.
Tom flew in the next morning and I was there to pick him up with a hug and we were back up on our way to the Barossa Valley. Graham had mentioned that there was the annual Barossa Valley Gourmet weekend festival (https://www.barossa.com/events/barossa-gourmet-weekend) on over the weekend where all the wineries open up to have live music, amazing food (spit roasts, paella, gourmet barbecues, etc) and free tastings. The whole valley turns into one big festival. So Tom and I went back up to enjoy the weekend festivities.
We were camping again in Tanunda and went out to the local pub that night. There was a fun live band playing covers and with many people coming up for the weekend festivities it was packed. We had a great night.
We had purchased our wrist bands for the free buses that were continually circling the region for two days. It was $50 for the hop-on-hop-off buses. We stopped at Peter Lehman Wines (https://www.peterlehmannwines.com/) for the spit roast and some live music and Richmond Grove. I have forgotten the other wineries we stopped in at. It was 3-4 wineries. The buses were great fun to meet other people and to see what was happening at the other wineries in the valley.
The party kicked on at the local pub again, Tom and I had a great time meeting and partying with the locals and people up to enjoy the weekend.
Unfortunately, it was time to leave the Barossa. It was truly an awesome four (4) days wine tasting and exploring the valley. I am so glad that I had a little one day break between when Dan left and Tom flew in to let my liver rest though I wish Dan could have been there for the Barossa Gourmet Weekend I know he would have loved it.
Now that I have been to a few wine regions around the world, the Barossa is still my favourite wine tasting experience. It is always hard to topple your first right! Very much open to testing this for the rest of my life.
I love that wine regions are just an accumulation of great food and wine. Of course, you are going to get quality wines however the restaurants, chocolate and cheese factories, and fresh produce becomes just a gourmet experience the whole time. You really get a taste of the country when you visit a wine region, meeting amazing people, and I love all the experimental cuisines and wines that you can experience.
Now that I am living back in Australia I cannot wait to get back to the Barossa with friends to explore the region and beyond to Edon Valley, Adelaide Hills and Clare Valley.